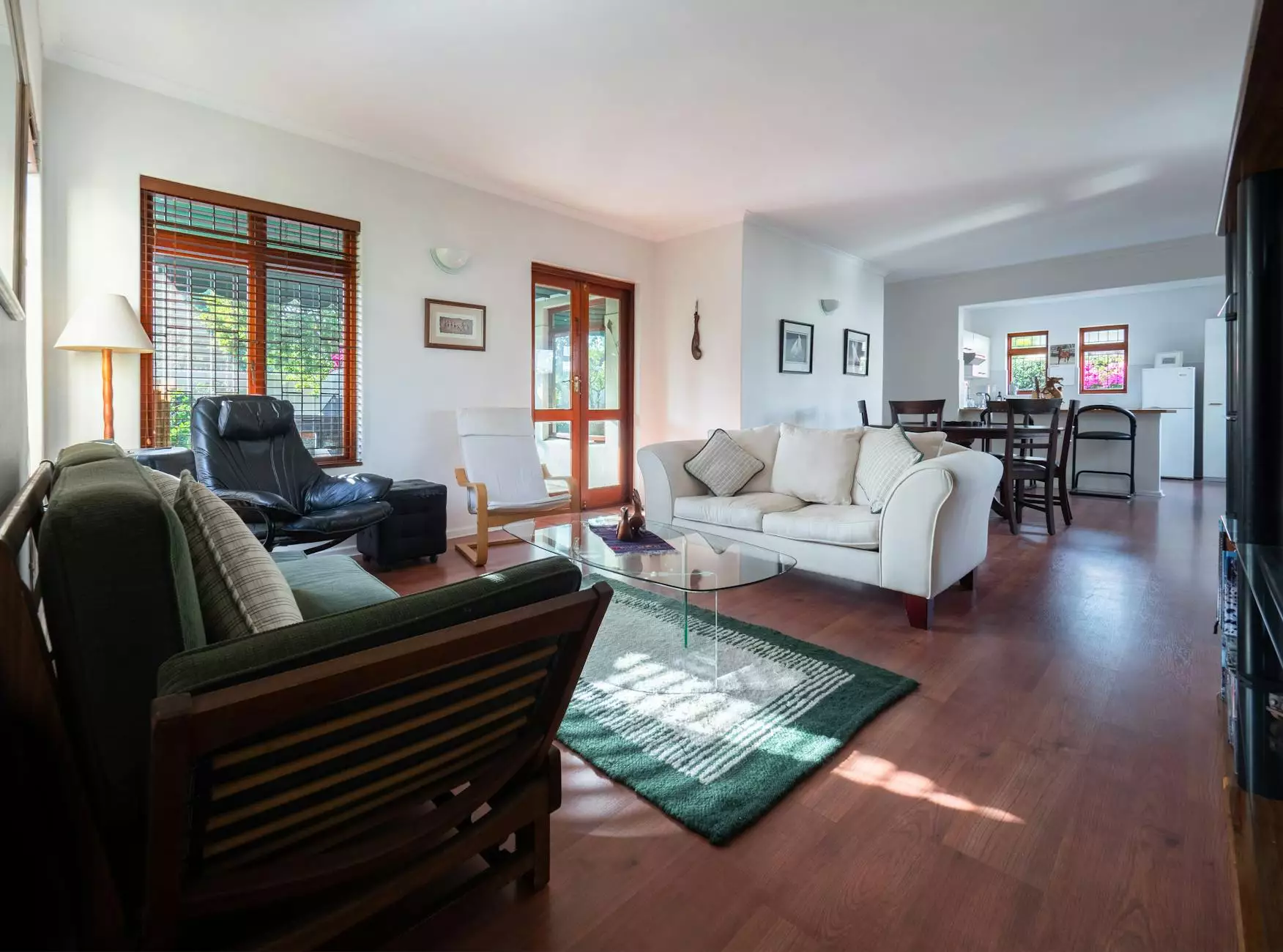 Welcome to Rasar Doug Interior Design, your premier destination for exceptional home and garden interior design. We take pride in offering exquisite furniture pieces that elevate the aesthetic appeal of any space. Today, we invite you to discover the remarkable Westchester Sofa / Sectional - an embodiment of elegance and comfort.
The Epitome of Luxury and Style
The Westchester Sofa / Sectional is a testament to sophisticated design and impeccable craftsmanship. With its clean lines, plush cushions, and rich upholstery, it effortlessly combines luxury and style. Made with the finest materials, this exquisite piece of furniture enhances the ambiance of any living room or lounge area.
Unparalleled Comfort
We understand the importance of comfort in your daily life. That is why the Westchester Sofa / Sectional is meticulously crafted to provide unmatched relaxation. Sink into its plush cushions after a long day and experience the ultimate comfort. Whether you are lounging with a book, entertaining guests, or simply enjoying a quiet evening alone, this sofa/sectional is the perfect companion.
Customization Options
At Rasar Doug Interior Design, we believe in offering our customers the ability to create a space that truly reflects their style and preferences. The Westchester Sofa / Sectional offers various customization options, allowing you to choose the perfect upholstery, color, and configuration for your home. Our team of experts is here to assist you in selecting the ideal combination that complements your existing decor.
Durable and Long-lasting
Investing in furniture is an important decision, and we understand the need for durability and longevity. The Westchester Sofa / Sectional is built to last, with top-quality materials and exceptional attention to detail. Rest assured that this piece will withstand the test of time, maintaining its beauty and comfort for years to come.
Transform Your Space Today
Ready to elevate your living room or lounge area to new heights? Browse our collection today and discover the Westchester Sofa / Sectional. Let Rasar Doug Interior Design be your trusted partner in creating a home that exudes style, comfort, and sophistication.
Contact Us
For more information about the Westchester Sofa / Sectional or any of our other products and services, please contact our knowledgeable team. We are here to answer any questions and assist you in transforming your space into a haven of beauty and refinement.