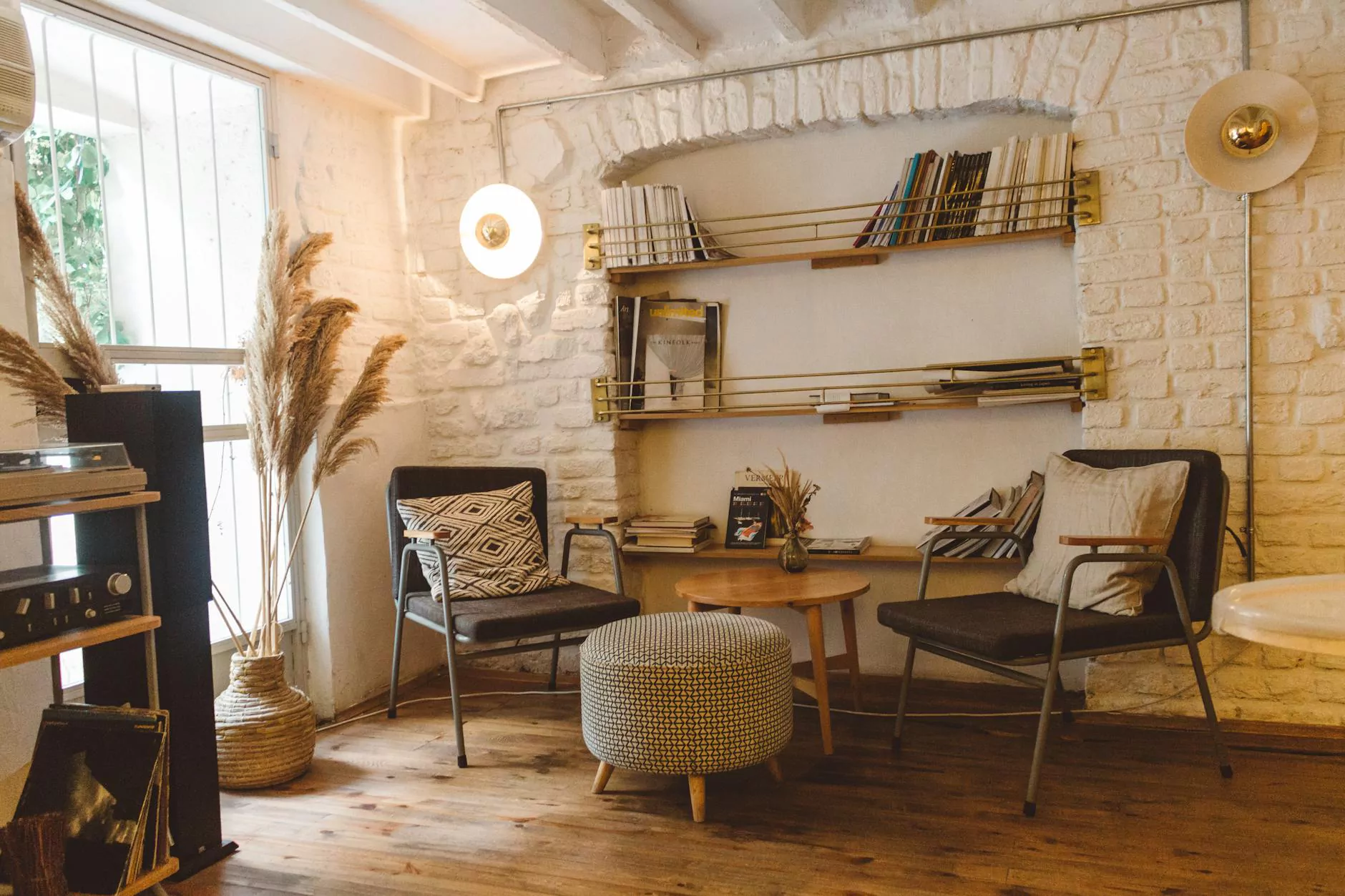 Elevate Your Home's Style with Thayer Coggin
Welcome to Rasar Doug Interior Design, your premier destination for all things home and garden - specifically in the field of interior design. We are here to introduce you to the timeless elegance of the Thayer Coggin Archie Chair & Ottoman, a masterpiece of craftsmanship and design. With our expertise and wide selection of high-end furniture pieces, we are confident that we can help you transform your living spaces into luxurious havens.
Unparalleled Quality and Craftsmanship
At Rasar Doug Interior Design, we believe that comfort should never be compromised. The Thayer Coggin Archie Chair & Ottoman is a testament to this philosophy, with its exceptional quality and meticulous craftsmanship. Each piece is crafted with utmost precision and care, ensuring durability that will last for generations.
Created by renowned designer Thayer Coggin, this chair and ottoman combination embodies a perfect fusion of form and function. The sleek lines, plush cushions, and exquisite upholstery create an unparalleled aesthetic that will instantly elevate any room.
Indulge in Supreme Comfort
When it comes to relaxation, the Thayer Coggin Archie Chair & Ottoman knows no bounds. Sink into the luxuriously padded cushions, designed to provide maximum comfort and support. Whether you're enjoying a good book, watching your favorite movie, or simply unwinding after a long day, this chair and ottoman duo will envelop you in a cocoon of pure bliss.
With its ergonomic design and strategic positioning of the armrests and backrest, this furniture piece ensures optimal comfort for extended periods of sitting. The Thayer Coggin Archie Chair & Ottoman is not just a statement of style but also a sanctuary of relaxation.
A Stylish Addition to Any Space
No matter your interior design preferences, the Thayer Coggin Archie Chair & Ottoman is a versatile choice that effortlessly complements any décor. Its timeless design transcends trends, making it a staple in both contemporary and traditional settings.
Customization options abound, allowing you to select from a wide range of upholstery materials, colors, and finishes to suit your personal style and existing decor. Whether you prefer the warmth of leather, the softness of velvet, or the durability of fabric, Thayer Coggin offers a vast array of choices to satisfy even the most discerning tastes.
Experience Luxury Unmatched
When you choose the Thayer Coggin Archie Chair & Ottoman from Rasar Doug Interior Design, you're not just investing in a piece of furniture - you're embracing a legacy of unparalleled luxury. The legacy of Thayer Coggin dates back over six decades, with a commitment to excellence that has made it an icon in the world of interior design.
Allow our team of experienced designers to guide you through the process, assisting you in creating a cohesive and harmonious space that reflects your unique vision and personality. With our expansive collection of Thayer Coggin furniture and accessories, we guarantee that you'll find the perfect complement to your chair and ottoman, tying together your entire living space into a masterpiece of design.
Transform Your Space Today
Ready to redefine your interior design style with the Thayer Coggin Archie Chair & Ottoman? Visit Rasar Doug Interior Design today and embark on a journey of luxury and comfort. Our expert team is eager to assist you in finding the perfect furniture pieces that will not only enhance your living spaces but also bring a touch of sophistication and elegance to your everyday life. Browse our collection online or visit our showroom to experience the Thayer Coggin difference firsthand.