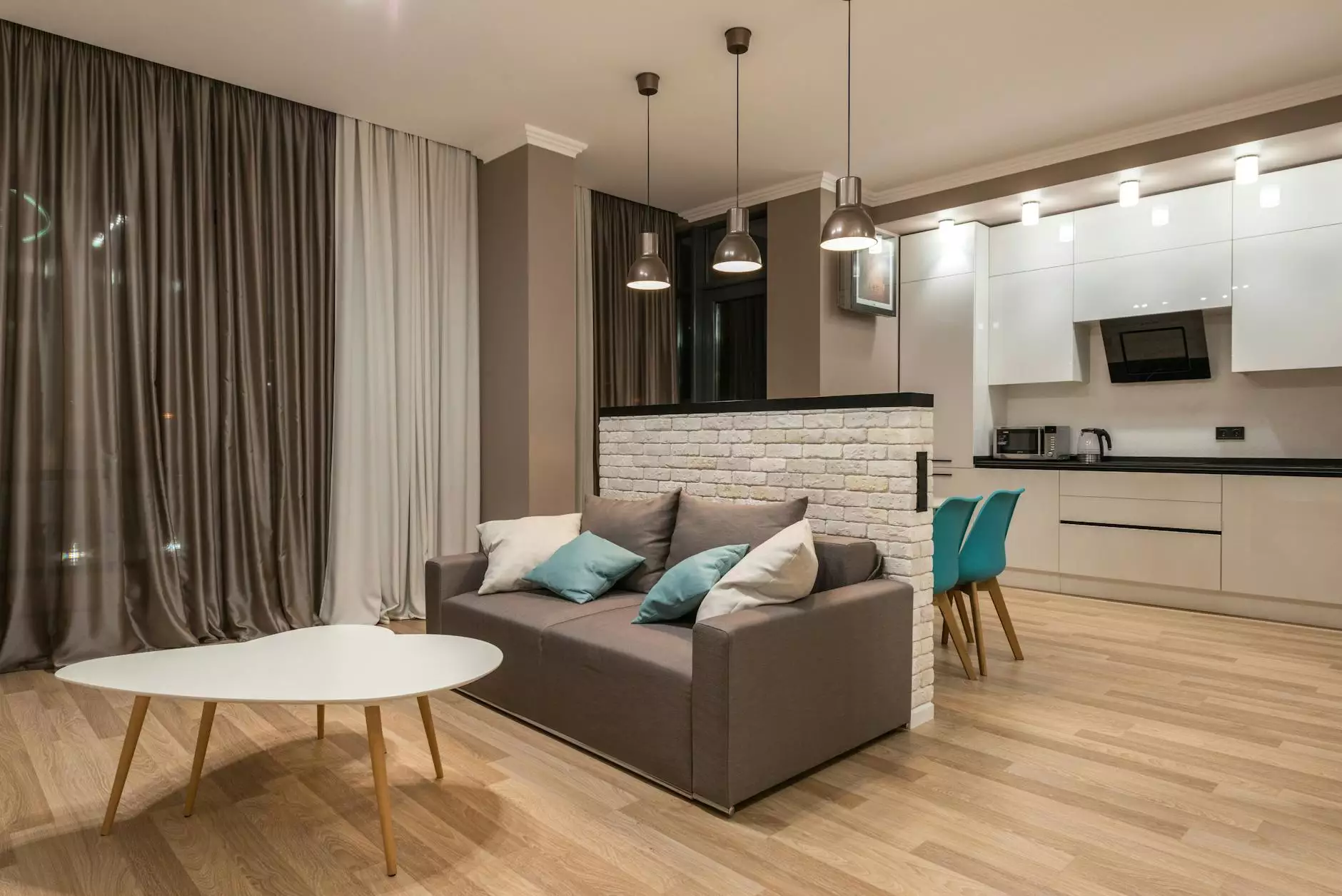 Enhance your home's interior design with the exquisite Box Coffee Table by Rasar Doug Interior Design. Crafted with utmost precision and attention to detail, this coffee table combines style, functionality, and durability to create a statement piece for your living space.
Designed to Impress
The Box Coffee Table is meticulously designed to impress. Its sleek and modern lines add a touch of elegance to any room, while its sturdy construction ensures long-lasting quality. Made from high-quality materials, this coffee table guarantees both style and durability.
Functional and Versatile
With its ample storage space, the Box Coffee Table offers functionality without compromising on style. The spacious interior allows you to neatly organize your belongings, keeping your living area clutter-free. Whether you need a place to store your favorite books, magazines, or remote controls, this coffee table has got you covered.
Stylish and Trendy
Featuring a minimalist design, the Box Coffee Table effortlessly complements a variety of interior styles. Its clean lines and neutral colors make it a versatile piece that can seamlessly blend into any home decor. Whether you prefer a contemporary, mid-century, or traditional aesthetic, this coffee table will effortlessly elevate the overall look and feel of your space.
Quality Craftsmanship
At Rasar Doug Interior Design, we pride ourselves on delivering products of the highest quality. The Box Coffee Table is no exception. Our team of skilled artisans meticulously handcrafts each piece, ensuring superior craftsmanship and attention to detail. From the smooth finish to the precise joinery, this coffee table exudes quality and elegance.
Add a Touch of Luxury
The Box Coffee Table is not just a functional piece of furniture; it's an investment in luxury. Its timeless design and exceptional craftsmanship make it a centerpiece that will stand the test of time. By adding this coffee table to your living room, you create a space that exudes sophistication and style.
Unmatched Versatility
In addition to its functionality and style, the Box Coffee Table offers unmatched versatility. Its neutral color palette and clean design make it a perfect fit for various interior design themes. Whether you have a modern, minimalist living room or a cozy, rustic den, this coffee table effortlessly adapts to your space.
Maximize Your Space
Living in smaller homes or apartments often requires clever space utilization. The Box Coffee Table serves as a multifunctional piece that helps maximize your space. Its ample storage capacity provides a convenient spot to store extra blankets, pillows, or even board games. Say goodbye to cluttered living rooms and hello to a well-organized space.
An Eye for Detail
Rasar Doug Interior Design has a keen eye for detail, and it shows in the design of the Box Coffee Table. From the carefully selected materials to the precise finishing touches, every aspect of this coffee table has been thoughtfully considered. The result is a piece that not only serves its purpose but also enhances the overall aesthetic of your home.
A Statement Piece
Incorporating the Box Coffee Table into your living room instantly transforms it into a stylish and inviting space. It serves as a statement piece that grabs attention and sets the tone for your interior design. The clean lines and minimalistic design create an ambiance that is both modern and sophisticated.
Unparalleled Durability
Investing in a quality coffee table means investing in its longevity. The Box Coffee Table is built to withstand the test of time. Its durable construction ensures that it remains a staple in your home for years to come. Whether you have lively kids, pets, or simply love hosting gatherings, this coffee table can handle it all.
Explore Our Home and Garden Collection
Rasar Doug Interior Design offers a wide range of high-quality home and garden products to elevate your living space. From furniture to decor, we have everything you need to create a home that reflects your personal style. Visit our website to discover more inspiring pieces to enhance your interior design and outdoor spaces.
Furniture: Explore our beautiful collection of furniture, including sofas, chairs, tables, and more.
Decor: Find the perfect decor pieces to add those finishing touches to your home's interior design.
Garden: Enhance your outdoor space with our selection of garden furniture, planters, and decorative elements.
Lighting: Discover a range of lighting options to create the perfect ambiance in your living areas.
Accessories: Browse our accessories collection for unique and stylish items that complement your interior design vision.
At Rasar Doug Interior Design, we are passionate about helping you create a home that is both functional and beautiful. Our commitment to quality and design excellence ensures that every piece we offer is carefully curated to meet the highest standards. Explore our collection today and start transforming your home.