Rasar Doug Interior Design - $25K Bathrooms
Nov 2, 2019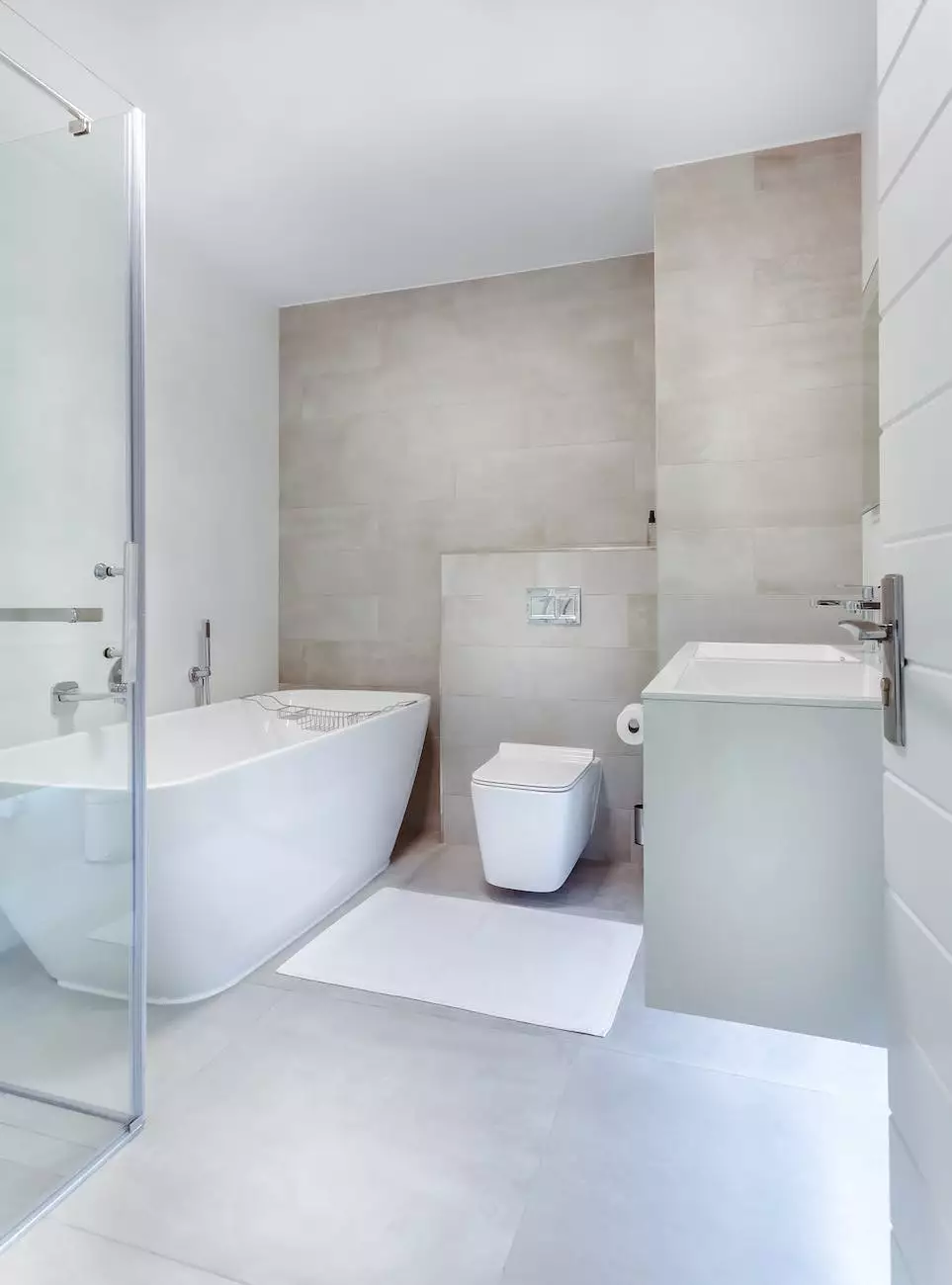 Welcome to Rasar Doug Interior Design, your trusted partner for creating stunning and luxurious bathroom spaces. Our $25K Bathrooms package showcases our commitment to excellence in delivering high-end bathroom design and construction services. With our expertise, your dream bathroom is just a step away.
The Essence of Luxury Bathrooms
At Rasar Doug Interior Design, we understand that a bathroom is much more than just a functional space. It is a sanctuary where you can unwind and indulge in moments of tranquility. Our $25K Bathrooms package is specifically tailored to create luxurious oasis-like spaces that cater to your unique lifestyle and preferences.
Unrivaled Design Expertise
With our years of experience in the field of interior design, we have honed our skills in delivering exceptional bathroom designs. Our dedicated team of professionals will work closely with you to understand your vision and translate it into a stunning reality. From the selection of premium fixtures and finishes to the intricate details of lighting and textures, every element will be meticulously curated to create a harmonious and elegant bathroom space.
Customization Options
Our $25K Bathrooms package offers extensive customization options, allowing you to personalize your bathroom according to your taste and requirements. Choose from a wide range of materials, colors, and finishes, and let our talented designers bring your vision to life. Whether you prefer a contemporary minimalist style or a timeless classic design, we have the expertise to create the bath of your dreams.
Seamless Construction Process
At Rasar Doug Interior Design, we believe in delivering excellence not only in design but also in execution. Our highly skilled craftsmen and project management professionals ensure that the construction process runs smoothly from start to finish. With our meticulous attention to detail and rigorous quality control measures, you can trust us to deliver a bathroom that exceeds your expectations.
Enhanced Functionality
A bathroom should not only be visually stunning but also highly functional. Our $25K Bathrooms package incorporates intelligent space planning and ergonomic design, ensuring that your bathroom fulfills its practical requirements while exuding luxury. From strategically placed storage solutions to optimizing natural light, we consider every aspect to enhance the functionality of your bathroom.
Uncompromising Quality
As a reputable interior design firm, we prioritize quality in everything we do. We source materials and products from trusted suppliers who share our commitment to excellence. Our team of skilled artisans and craftsmen ensure that every aspect of the construction process meets the highest standards of quality and durability. With our $25K Bathrooms package, you can expect nothing less than the finest workmanship and materials.
Contact Us Today
Why settle for an ordinary bathroom when you can enjoy the luxury of a $25K Bathroom from Rasar Doug Interior Design? Contact us today to schedule a consultation with our expert team. We will guide you through the process, answer any questions you may have, and provide you with an exceptional bathroom design experience. Transform your bathroom into a sanctuary of elegance and indulge in the luxury you deserve.
Category: Home and Garden - Interior Design
© 2022 Rasar Doug Interior Design. All rights reserved.