EPA Certified Lead Renovator - Rasar Doug Interior Design
Apr 9, 2018
Trusted Partners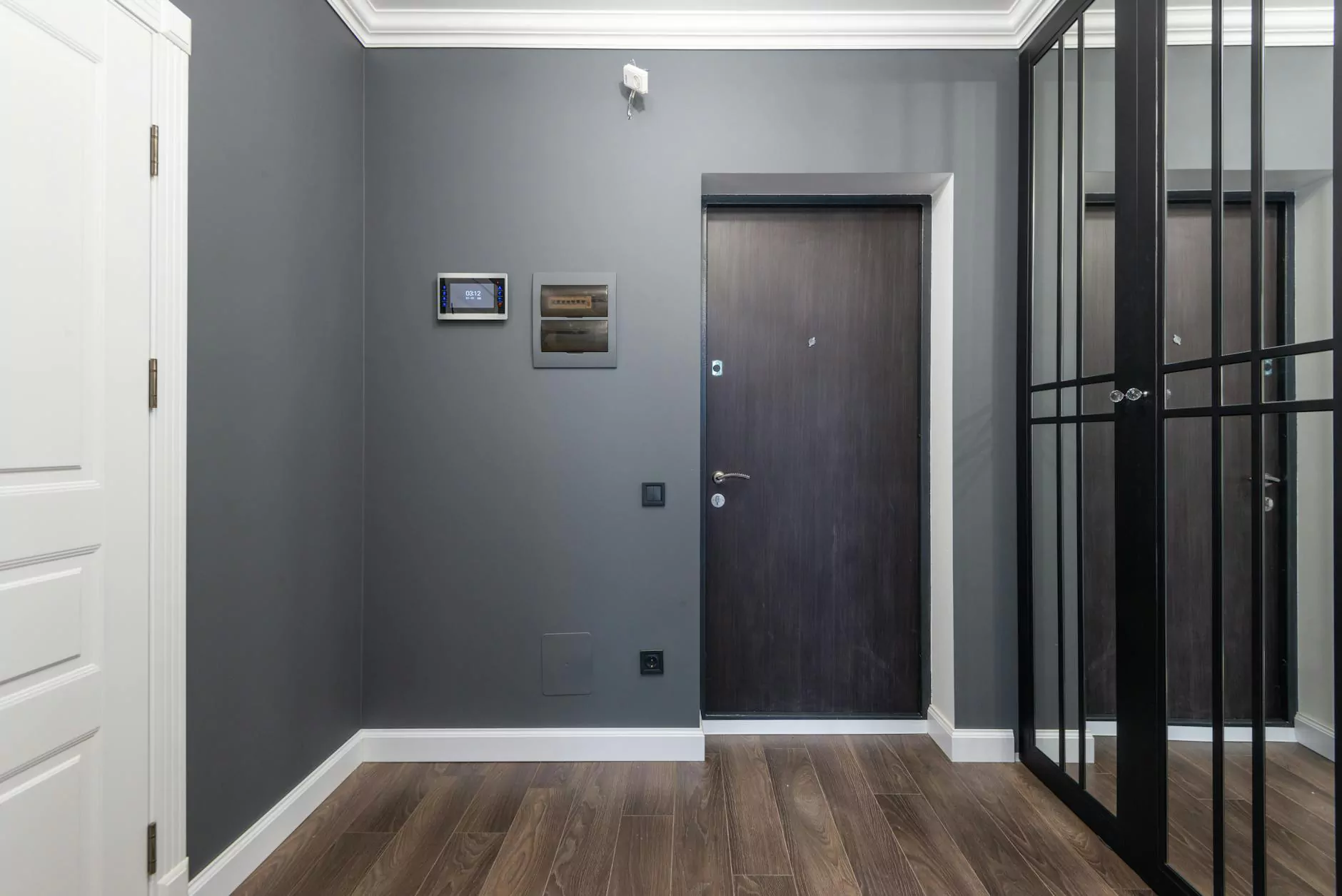 Expert Lead Renovation Services for Your Home
Welcome to Rasar Doug Interior Design, your trusted partner in creating beautiful and safe homes. As an EPA Certified Lead Renovator specializing in home and garden - interior design, we prioritize your health and well-being. With our extensive experience, we provide top-notch lead renovation services to ensure your home is free from harmful lead-based paints.
What is Lead Renovation?
Lead renovation refers to the process of safely removing and mitigating lead-based paints, which may have been used in older homes. These paints can pose significant health hazards, especially to young children and pregnant women, if not handled properly. As an EPA Certified Lead Renovator, we follow strict guidelines and industry best practices to ensure the safety of our clients and their families.
Why Choose Rasar Doug Interior Design?
When it comes to lead renovation, choosing the right professional is crucial. At Rasar Doug Interior Design, we stand out from the competition with our exceptional services and commitment to quality. Here are some reasons why you should choose us for your lead renovation needs:
EPA Certification: Our team of experts is certified by the Environmental Protection Agency (EPA) as lead renovators. This certification ensures that we possess the necessary knowledge and skills to conduct safe and effective lead renovation projects.
Extensive Experience: With years of experience in the home and garden - interior design industry, we have successfully completed numerous lead renovation projects. Our expertise allows us to handle even the most challenging renovation tasks with confidence.
Compliance with Regulations: We strictly adhere to all federal, state, and local regulations regarding lead renovation. Our team stays up to date with the latest guidelines to provide you with the most reliable and compliant services.
Superior Safety Measures: Your safety is our top priority. We take every precaution to minimize dust and ensure proper containment during lead renovation projects. Our meticulous approach guarantees that your home remains clean and free from any harm.
Personalized Solutions: We understand that every home is unique, and our solutions are tailored to meet your specific requirements. Our team works closely with you to develop a customized lead renovation plan that best suits your needs and preferences.
Our Lead Renovation Process
At Rasar Doug Interior Design, we follow a comprehensive lead renovation process to deliver outstanding results. Here's an overview of our approach:
Assessment and Inspection

We start by conducting a thorough assessment and inspection of your property to identify potential areas where lead-based paints are present. This step helps us determine the scope of the renovation project and develop an effective plan.

Safe Containment

Before initiating any renovation work, we establish proper containment measures to prevent the spread of lead-contaminated dust or debris. Our team creates a sealed work area, minimizing the risk of exposure.

Paint Removal

Using industry-approved methods, we carefully remove lead-based paints from the designated areas. Our team utilizes the necessary tools and techniques to ensure efficient and safe paint removal while minimizing damage to the surrounding surfaces.

Surface Preparation

After removing the lead-based paints, we thoroughly clean and prepare the surfaces for the application of new, lead-free coatings. This step involves proper cleaning, smoothing, and priming to achieve a flawless finish.

Painting and Finishing

Once the surfaces are properly prepared, we proceed with painting using high-quality, lead-free paints. Our skilled team ensures precise application and meticulous attention to detail, resulting in stunning and long-lasting finishes.

Final Inspection and Cleanup

Before completing the lead renovation project, we conduct a final inspection to ensure that all work has been executed to the highest standards. We then clean up the work area, leaving your home fresh and ready for you to enjoy.
Contact Us Today
If you're in need of an EPA Certified Lead Renovator, Rasar Doug Interior Design is here to assist you. We take pride in our ability to deliver exceptional lead renovation services for homeowners across the region. Together, let's create a safer and more beautiful home environment. Contact us today for a consultation and let our experts transform your space!