$40k Kitchens
Mar 4, 2020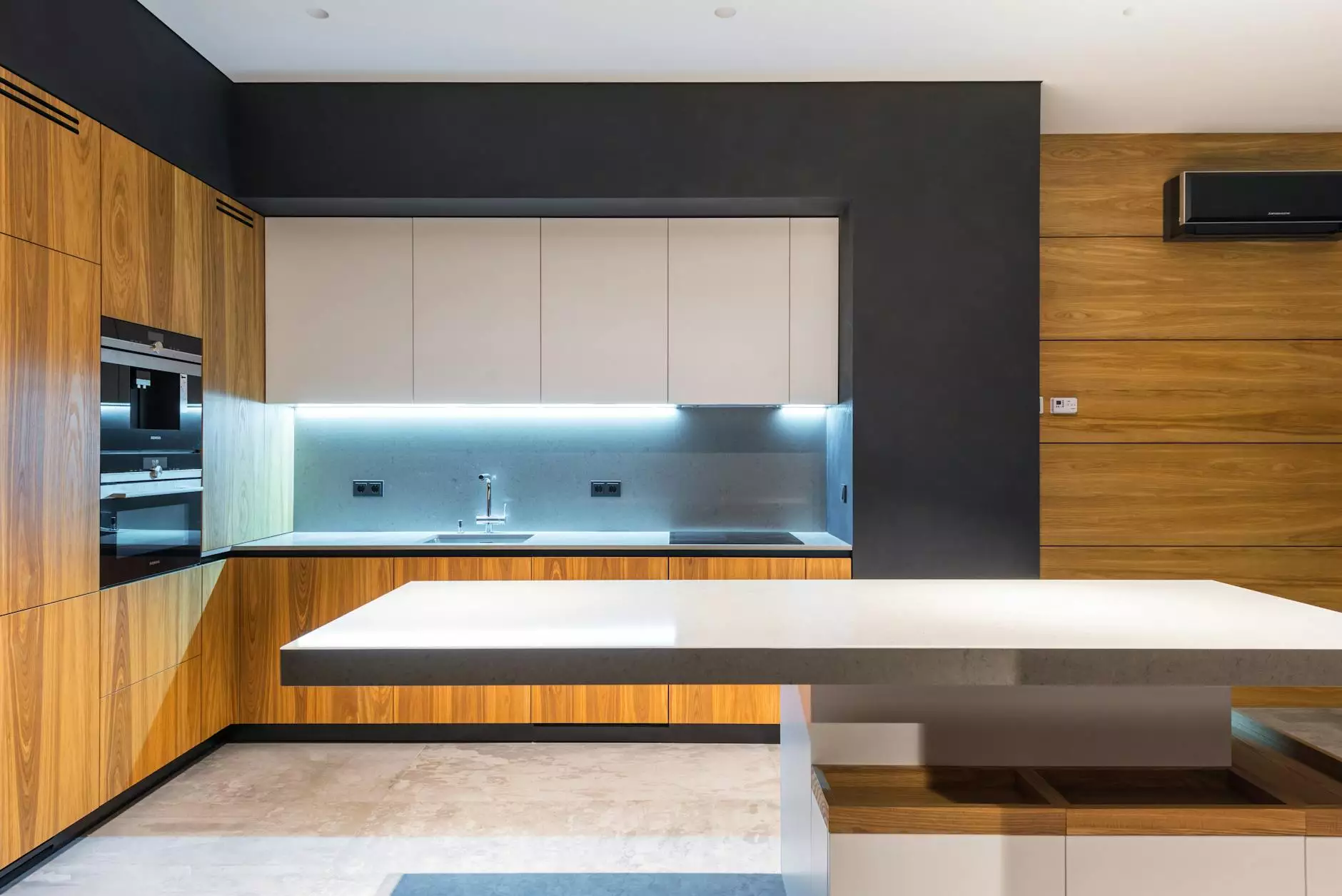 Transform Your Kitchen with $40k Kitchen Packages
Welcome to Rasar Doug Interior Design, your trusted partner in creating exquisite kitchens that are both functional and stylish. Our $40k kitchen packages offer a perfect balance of affordability and luxury, allowing you to enjoy a truly remarkable kitchen without breaking the bank.
Unparalleled Expertise and Impeccable Design
At Rasar Doug Interior Design, we take pride in our extensive experience and expertise in the field of home and garden interior design. Our team of talented designers and craftsmen possess a keen eye for detail and a deep understanding of the latest trends in kitchen design.
When you choose our $40k kitchen packages, you can expect nothing short of perfection. From the initial concept to the final execution, we work closely with you to bring your vision to life. Every aspect of your kitchen, be it the layout, fixtures, cabinets, or appliances, is meticulously planned and executed to ensure a seamless and visually stunning result.
Exceptional Quality and Materials
We believe that a kitchen should not only look stunning but also stand the test of time. That's why we only use high-quality materials and fixtures in our $40k kitchen packages. From premium hardwood cabinets and state-of-the-art appliances to durable countertops and sleek lighting fixtures, every element of your kitchen is carefully selected to offer both beauty and longevity.
Our team works with trusted suppliers and manufacturers to source the finest materials available. We understand the importance of durability and functionality in a kitchen, and we ensure that all the components of our $40k kitchen packages meet the highest industry standards.
A Personalized Approach
We believe that every client is unique, and their kitchen should reflect their individual style and preferences. With our $40k kitchen packages, you have the flexibility to customize your kitchen to suit your specific needs.
Our designers work closely with you to understand your lifestyle, preferences, and requirements. Whether you love sleek and contemporary designs or prefer a more traditional and cozy look, we can create a kitchen that perfectly complements your taste and enhances your daily living experience.
Unbeatable Value and Customer Satisfaction
At Rasar Doug Interior Design, we are committed to providing our clients with exceptional value for their investment. With our $40k kitchen packages, you get a remarkable kitchen that rivals high-end luxury kitchens at a fraction of the cost.
We believe in transparency and integrity in all our dealings. When you choose our services, you can rest assured that there are no hidden costs or surprises. Our fixed-priced packages are designed to provide you with a comprehensive solution that covers every aspect of your kitchen renovation, from design to installation.
We also understand the importance of customer satisfaction. Our team goes above and beyond to ensure that you have a smooth and enjoyable experience throughout the entire process. From concept development to the final installation, we strive to exceed your expectations at every step.
Why Choose Rasar Doug Interior Design?
Years of experience and expertise in the field of kitchen design.
High-quality materials and fixtures that stand the test of time.
Customization options to suit your unique style and preferences.
Exceptional value for your investment with our $40k kitchen packages.
Transparent and fixed-priced packages with no hidden costs.
Dedicated team of professionals committed to exceeding your expectations.
Contact Us
Ready to create your dream kitchen with our $40k kitchen packages? Contact us today to schedule a consultation and take the first step towards transforming your kitchen into a breathtaking masterpiece. At Rasar Doug Interior Design, we are passionate about creating exceptional living spaces that reflect your style and enhance your daily life.