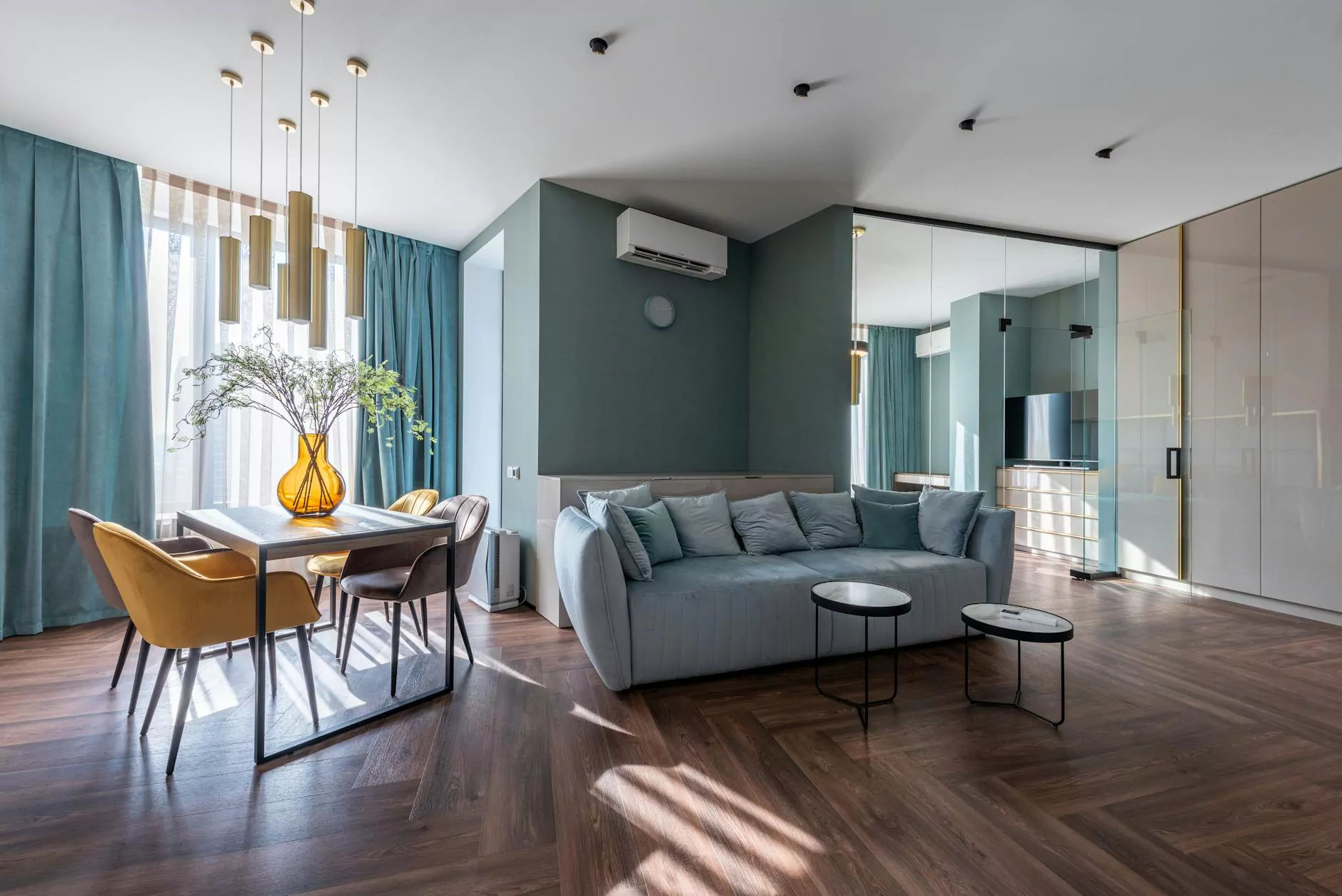 About Lisa Quinlan
Welcome to the world of Lisa Quinlan, a visionary interior designer with a passion for transforming spaces into stunning works of art. With over a decade of experience in the industry, Lisa has established herself as a trusted name in the field of home and garden interior design. Her keen eye for detail, creativity, and dedication to her craft have earned her numerous accolades and a loyal client base.
Creative and Personalized Interior Design Solutions
At Rasar Doug Interior Design, we are proud to have Lisa Quinlan as a part of our team. Lisa's approach to interior design goes beyond simply selecting furniture and colors; she believes in creating customized spaces that reflect her clients' unique personalities and lifestyles. Her ability to understand clients' needs and transform their visions into reality sets her apart from other designers in the industry.
Lisa's expertise lies in both residential and commercial interior design. Whether you are looking to revamp your living room, redesign your kitchen, or create an inspiring workspace, Lisa has the skills and knowledge to bring your ideas to life. With an extensive portfolio of successful projects, Lisa has worked with clients from diverse backgrounds, delivering exceptional results every time.
Comprehensive Home and Garden Interior Design Services
Our home and garden interior design services encompass a wide range of areas, ensuring that we cater to all your design needs under one roof. From initial concept development to the final execution, Lisa Quinlan and our team of experts will guide you through the entire design process, making it seamless and stress-free.
Our services include:
Space Planning and Furniture Layouts: Maximizing the functionality and flow of your space through strategic furniture arrangement.
Color Consultation: Choosing the perfect color palette that complements your style and enhances the ambiance of your space.
Lighting Design: Creating the right mood and atmosphere through carefully selected lighting fixtures and placements.
Material Selection: Expert advice on choosing high-quality materials that suit your space, budget, and design goals.
Custom Cabinetry and Built-ins: Designing unique storage solutions that optimize space and add a touch of elegance to your interiors.
Window Treatments: Enhancing your windows with beautiful drapes, blinds, or shades that add privacy and style.
Accessories and Styling: Adding the finishing touches to your space through curated accessories and styling that reflects your taste.
Transform Your Living Spaces with Lisa Quinlan
Here at Rasar Doug Interior Design, we believe that your living spaces should be an extension of your personality and should inspire you every day. With Lisa Quinlan's expertise, we can turn your design dreams into a tangible reality. Whether you have a specific vision in mind or need guidance to discover your style, Lisa will guide you through the creative process, ensuring that the end result surpasses all your expectations.
It's time to elevate your living spaces to new heights. Contact Lisa Quinlan and the Rasar Doug Interior Design team today to schedule an appointment and begin your journey towards a home or garden that truly reflects who you are.