New Trends in Modern Furniture
Feb 28, 2018
New Trends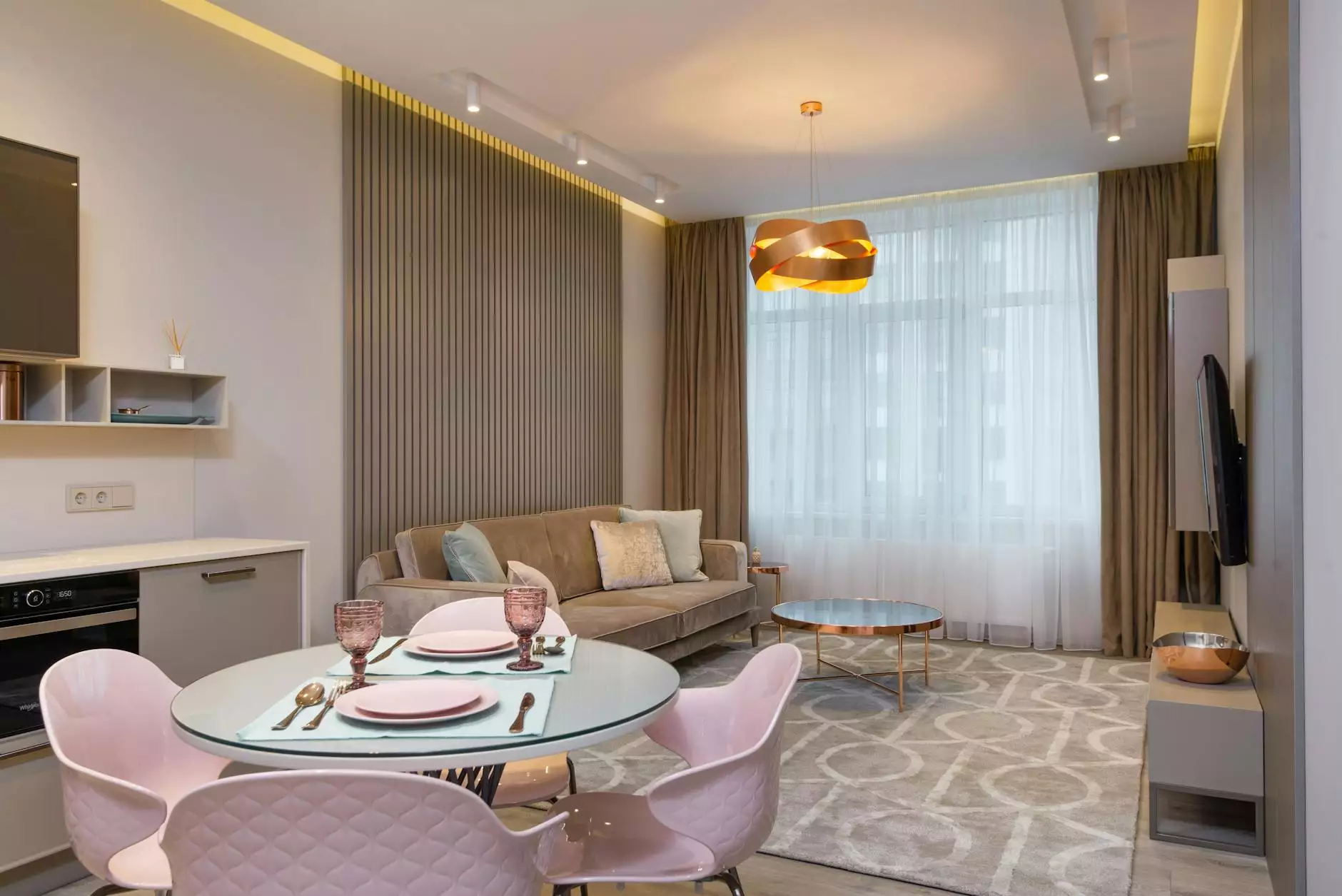 Elevate Your Home Decor with Rasar Doug Interior Design
Welcome to Rasar Doug Interior Design, your ultimate destination for all things related to modern furniture and home decor. Our goal is to assist you in creating a contemporary and timeless ambiance for your living spaces. With our expertise, you can transform your home into a stylish sanctuary that reflects your unique taste and personality.
Discover the Latest Trends
In the world of interior design, trends are constantly evolving. Staying up-to-date with the latest trends is essential to ensure your home remains modern and visually appealing. At Rasar Doug Interior Design, we pride ourselves on our knowledge of current trends in modern furniture. Let us guide you through the latest concepts and design ideas that will elevate your space.
Contemporary Designs for Every Room
No matter which room of your house you want to transform, our collection of modern furniture has something for everyone. From the living room to the bedroom, from the kitchen to the home office, we offer a wide range of contemporary designs to suit your needs.
Our sofas and sectionals are crafted with utmost precision, combining comfort with sleek aesthetics. You'll find a variety of fabric and leather options, allowing you to customize your seating to match your preferred style. Complete your seating area with our coffee tables, side tables, and consoles – all designed to add a touch of elegance and functionality to your space.
When it comes to the bedroom, our modern bed frames, nightstands, and dressers offer both style and practicality. Choose from a plethora of designs that cater to different tastes, whether you prefer minimalist simplicity or dramatic statement pieces.
For those who enjoy spending time in the kitchen, our collection of modern dining tables, chairs, and barstools will elevate your dining experience. With an emphasis on quality craftsmanship and attention to detail, our furniture will become the centerpiece of your culinary haven.
Working from home? Don't worry – we haven't forgotten about the home office. Our range of modern desks, chairs, and storage solutions provide both comfort and functionality, ensuring that your workspace is conducive to productivity and creativity. Say goodbye to bland and uninspiring office furniture.
Creating a Timeless Ambiance
At Rasar Doug Interior Design, our focus is not only on following the latest trends but also on creating a timeless ambiance in your home. We believe that true beauty lies in designs that stand the test of time and exude elegance throughout the years.
Our curated collection of modern furniture includes pieces that are designed to endure. Merging form and function, our furniture is built to last, ensuring that it remains an integral part of your living spaces for generations to come.
Why Choose Rasar Doug Interior Design?
With countless online retailers and furniture stores to choose from, why should you entrust your home decor needs to Rasar Doug Interior Design?
Expertise: Our team of experienced interior designers and furniture specialists are here to offer personalized advice and guidance. We understand the nuances of modern design and can help you find the perfect pieces to complement your unique style.
Quality: We believe in providing our customers with the highest quality furniture. Each piece in our collection is carefully crafted using premium materials, ensuring durability and long-lasting beauty.
Variety: No two homes are the same, and we celebrate individuality. Our extensive collection includes a wide range of designs, colors, and materials to suit all preferences and tastes.
Customer Satisfaction: Your satisfaction is our top priority. We strive to provide a seamless and enjoyable shopping experience, from browsing our collection to the final delivery of your chosen furniture.
Contact Us Today
Ready to embark on your modern furniture journey? Visit our website or contact us today to schedule a consultation with one of our expert interior designers. Together, we can transform your home into a haven of stylish sophistication.