Top Rated Interior Designer in Mercer Island, WA
Oct 28, 2021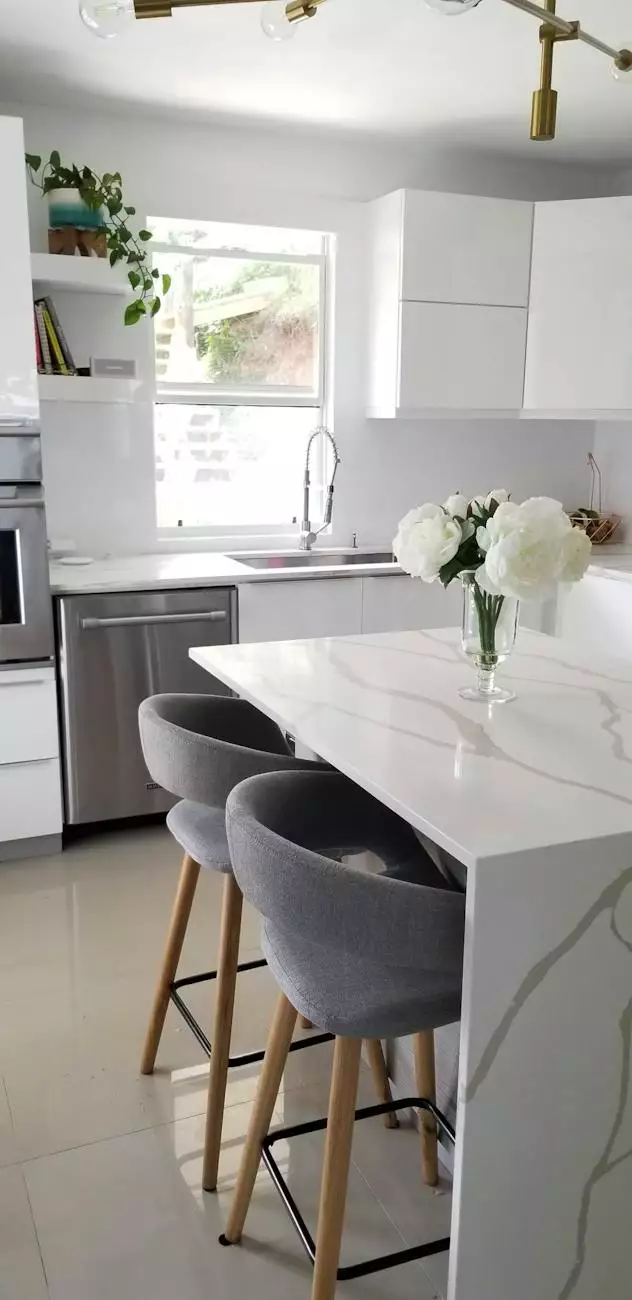 Welcome to Rasar Doug Interior Design, your premier destination for top-quality interior design services in Mercer Island, WA and the surrounding areas. With years of experience and a commitment to excellence, we have established ourselves as one of the leading interior design firms in the region.
Transforming Spaces with Expert Interior Design
At Rasar Doug Interior Design, we understand the power of a well-designed space. Whether it's a cozy living room, a refined office, or a luxurious bedroom, the right interior design can completely transform the look and feel of any space. Our team of talented designers is dedicated to turning your vision into a reality, creating stunning spaces that are both functional and beautiful.
Creating Customized Designs
We believe that every client is unique, and we strive to create customized designs that reflect their individual style and personality. Our designers work closely with you to understand your specific needs, preferences, and budget, ensuring that the end result exceeds your expectations.
Attention to Detail
When it comes to interior design, it's the little details that make a big difference. Our team pays meticulous attention to every aspect of the design process, from selecting the perfect color palette to sourcing the finest materials and furnishings. We believe that it's these small details that set us apart and elevate our designs to the next level.
Our Comprehensive Interior Design Services
Whether you're looking to redesign your entire home or just refresh a single room, Rasar Doug Interior Design has you covered. Our comprehensive range of interior design services includes:
Space planning and layout design
Color scheme and paint selection
Furniture selection and arrangement
Window treatments and draperies
Lighting design and fixture selection
Custom cabinetry and built-ins
Artwork and accessories
And much more!
Why Choose Rasar Doug Interior Design?
With so many interior design firms to choose from, why should you choose Rasar Doug Interior Design? Here are just a few reasons why we stand out from the competition:
Experience and Expertise
With years of experience in the industry, our team has developed the knowledge and expertise to tackle any design challenge. We stay up-to-date with the latest trends and techniques, ensuring that our designs are always fresh and innovative.
Client Satisfaction
We take pride in our ability to deliver exceptional results and exceed our clients' expectations. Your satisfaction is our top priority, and we work tirelessly to ensure that every project is completed to the highest standards.
Collaborative Approach
We believe that the best designs are a result of collaboration between the designer and the client. We value your input and strive to incorporate your ideas and feedback throughout the design process. Our team is always accessible and responsive, ensuring clear and open communication at all times.
Attention to Budget
We understand that every project comes with a budget, and we are committed to delivering outstanding results without breaking the bank. Our team is skilled at finding creative solutions that maximize your budget while maintaining the highest level of quality.
Contact Us Today
Ready to transform your space with the help of the top rated interior designer in Mercer Island, WA? Contact Rasar Doug Interior Design today to schedule a consultation. Let us bring your vision to life and create a space that you'll love coming home to.