Evoke Bedside Table with Glass Top - A Perfect Blend of Elegance and Functionality
Dec 16, 2021
Home Pick-Me-Ups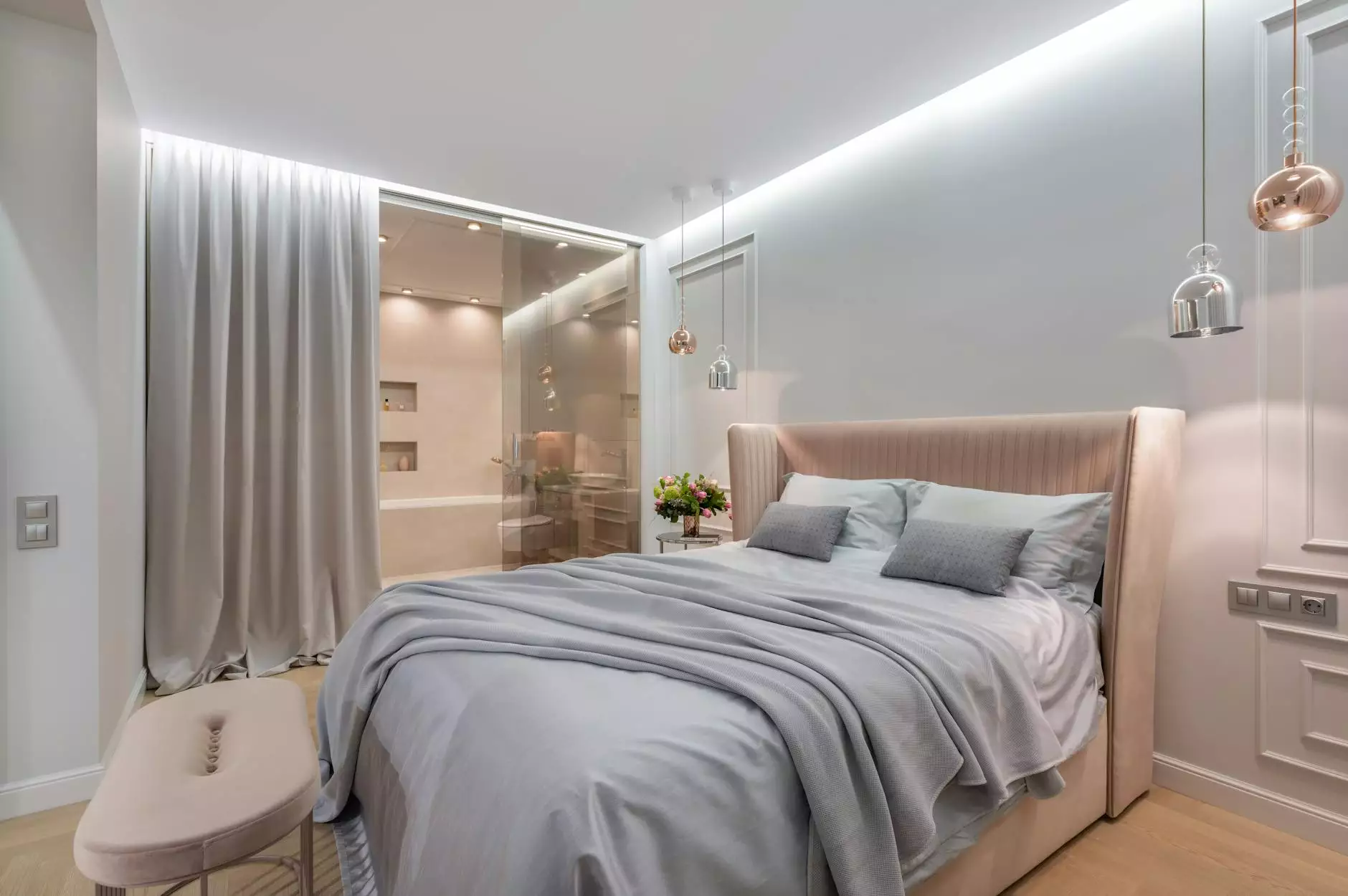 About Rasar Doug Interior Design
Welcome to Rasar Doug Interior Design, your trusted partner in creating stylish and personalized spaces. With a keen eye for aesthetics, we specialize in providing top-notch interior design services for residential and commercial projects. Our goal is to transform your living space into a sanctuary of comfort and style, reflecting your unique taste and personality.
Introducing the Evoke Bedside Table
The Evoke Bedside Table with Glass Top is a stunning addition to our collection, designed to elevate your bedroom decor. Crafted with precision and attention to detail, this bedside table seamlessly marries elegance and functionality.
Stylish Design
The Evoke Bedside Table features a sleek and modern design, complemented by a translucent glass top that adds a touch of sophistication to any space. Its clean lines and minimalistic silhouette make it a perfect fit for contemporary interiors, while its timeless appeal ensures it remains a classic choice for years to come.
Quality Construction
At Rasar Doug Interior Design, we prioritize quality craftsmanship. The Evoke Bedside Table is no exception. Constructed from high-quality materials, this piece is built to withstand the test of time. The sturdy frame provides excellent stability, while the glass top adds an element of lightness and transparency.
Functional Features
The Evoke Bedside Table is not just a pretty face. It offers practical storage solutions to keep your essentials organized and within reach. The spacious drawer provides ample space for storing books, magazines, and personal belongings, while the open shelf can accommodate decorative items or additional storage baskets.
Customization Options
We understand that every individual has unique preferences. That's why the Evoke Bedside Table is available in a range of finishes and colors, allowing you to tailor it to your desired aesthetic. Whether you prefer a bold statement piece or a subtle addition that seamlessly blends with your existing decor, we have options to suit your style.
Enhance Your Interior Design Today
With the Evoke Bedside Table with Glass Top, you can transform your bedroom into a haven of style and functionality. Embrace the elegance of this exquisite piece and enjoy the convenience of having your essentials within arm's reach. Create a space that truly reflects your personality and interior design vision.
Experience Exceptional Interior Design with Rasar Doug
At Rasar Doug Interior Design, we are dedicated to delivering unparalleled design solutions for your home and garden. Our team of experienced professionals will work closely with you to understand your needs and bring your vision to life. With our expertise and your unique style, the possibilities are endless.
Why Choose Us?
Years of industry experience in home and garden interior design
Highly skilled and passionate professionals
Attention to detail and focus on customer satisfaction
Tailored design solutions to suit your style and budget
Commitment to using the finest quality materials
Reliable and efficient project management
Transform your space into a reflection of your personality
Contact Us Today
Ready to elevate your interior design? Contact Rasar Doug Interior Design today and let us help you create the home of your dreams. From furniture selections to complete redesigns, we are here to make your vision a reality. Trust our expertise and bring your space to life.
Rasar Doug Interior Design Phone: 123-456-7890 Email: [email protected] Address: 123 Main Street, City, State ZIP