Cattelan Italia Furniture - Rasar Doug Interior Design
Jun 14, 2021
Trusted Partners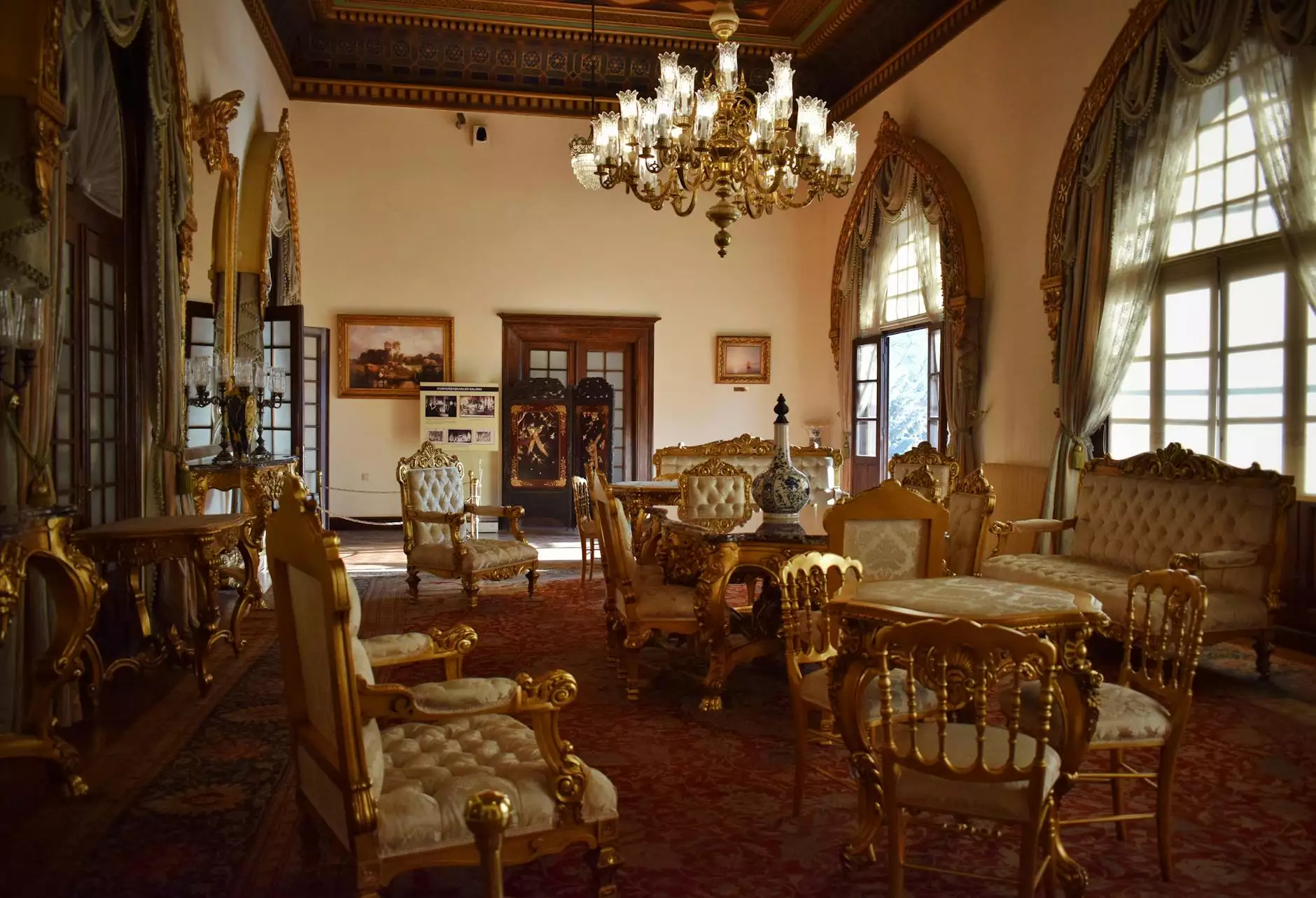 Discover Luxury and Elegance with Cattelan Italia Furniture
Welcome to Rasar Doug Interior Design, your premier destination for the finest and most luxurious furniture pieces in the realm of home and garden interior design. We take great pride in introducing you to the exquisite collection of Cattelan Italia furniture, where style, comfort, and sophistication come together in harmony.
Cattelan Italia: A Legacy of Excellence
Cattelan Italia is a renowned Italian furniture brand that has been synonymous with impeccable craftsmanship, timeless design, and unparalleled quality since its inception in 1979. With an unwavering commitment to innovation and an eye for detail, Cattelan Italia has consistently pushed boundaries and redefined what it means to create exceptional furniture pieces.
Elevate Your Home's Interior
At Rasar Doug Interior Design, we understand the importance of creating a space that truly reflects your unique taste and lifestyle. By curating an exceptional selection of Cattelan Italia furniture, we offer you the opportunity to elevate your home's interior to new heights of elegance, sophistication, and comfort.
The Art of Italian Craftsmanship
Each piece of Cattelan Italia furniture is meticulously crafted by skilled artisans who possess a deep understanding of traditional Italian craftsmanship techniques. From the selection of the finest materials to the meticulous attention to detail, each Cattelan Italia piece is a true work of art that combines aesthetic beauty with exceptional functionality.
Timeless Design, Enduring Value
The designs of Cattelan Italia furniture are characterized by their timeless appeal. Drawing inspiration from classic and contemporary influences, these pieces transcend passing trends and stand the test of time. Investing in Cattelan Italia furniture means investing in enduring value, where every piece becomes an heirloom that can be cherished for generations to come.
A Diverse Range of Furniture Options
Cattelan Italia offers a diverse range of furniture options to cater to various needs and preferences. From exquisitely crafted dining tables and chairs to luxurious sofas and beds, each piece is imbued with the brand's signature style and commitment to excellence. Whether you are looking to create a cozy living room, a stylish dining area, or a serene bedroom, Cattelan Italia has the perfect piece to transform your space into a sanctuary of comfort and style.
Uncompromised Comfort
While Cattelan Italia furniture is celebrated for its impeccable design, it also prioritizes comfort. The brand recognizes that furniture should not only be visually appealing but also provide the utmost comfort for you and your loved ones. With ergonomically designed seating, plush cushions, and the finest upholstery, Cattelan Italia furniture ensures a truly luxurious and relaxing experience.
Visit Rasar Doug Interior Design Today
Experience the epitome of luxury and elegance with Cattelan Italia furniture at Rasar Doug Interior Design. Our knowledgeable and friendly team is dedicated to assisting you in finding the perfect pieces that will enhance your living spaces and bring your vision to life. Visit our showroom today and immerse yourself in the world of Cattelan Italia, where extraordinary design meets exceptional craftsmanship.
Unleash Your Interior's Potential
Transform your home into a sanctuary of style and sophistication with Cattelan Italia furniture from Rasar Doug Interior Design. Ignite your creativity, inspire envy, and create lasting impressions with our curated selection of exquisite Italian furniture. Let your interior reflect your unique personality, and immerse yourself in the world of Cattelan Italia today.