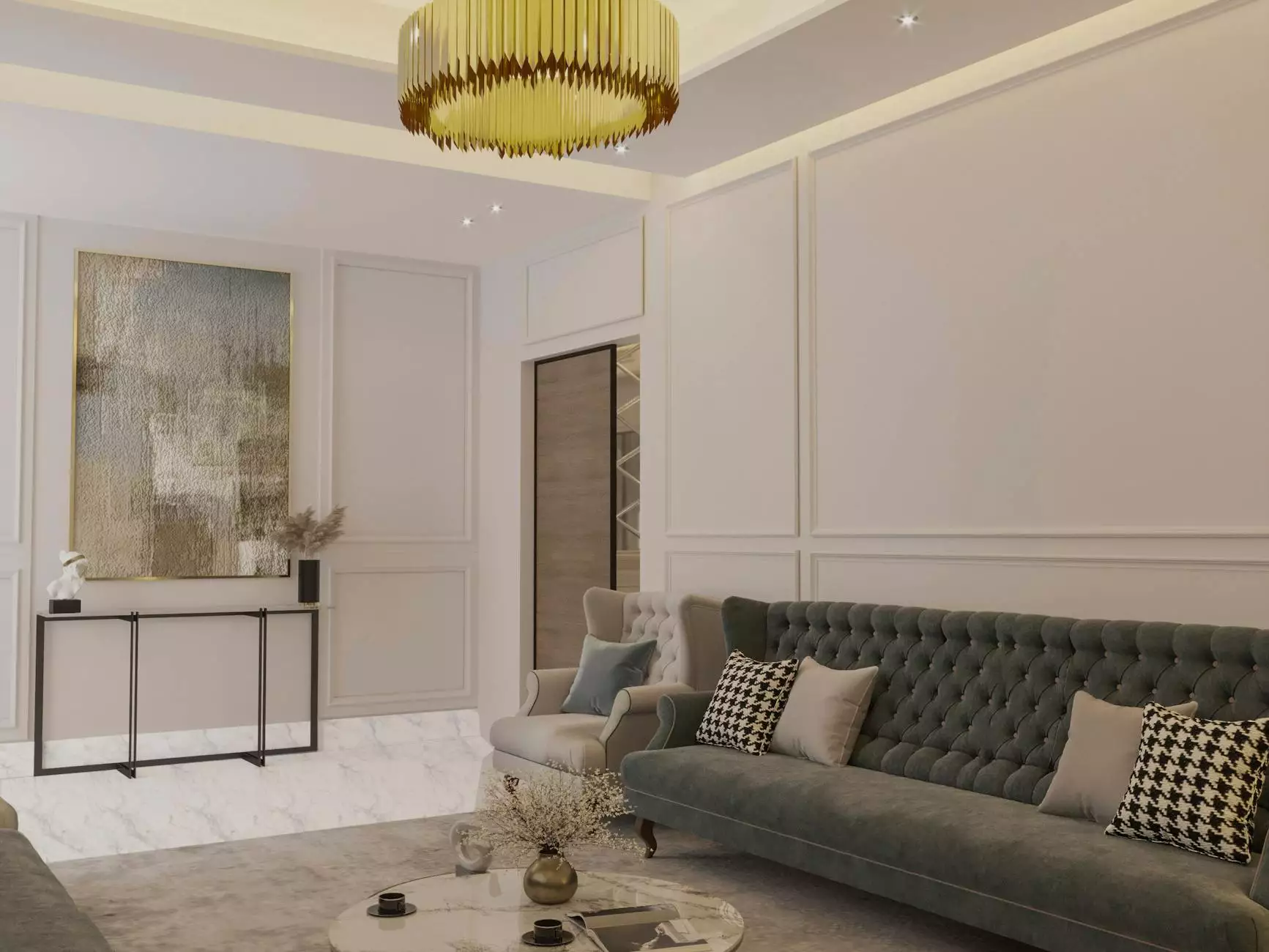 Elevate Your Living Space with Rasar Doug Interior Design
Welcome to Rasar Doug Interior Design, your premier destination for exquisite home interior solutions in Bellevue, WA. As a leading expert in the field of interior design, we take pride in offering a stunning selection of living room furniture that is tailored to meet your unique tastes and preferences. From luxurious sofas to elegant coffee tables and everything in between, we have the perfect pieces to transform your living room into a stylish retreat.
Unparalleled Quality and Style
At Rasar Doug Interior Design, we understand the importance of finding the perfect furniture that not only complements your existing decor but also enhances the overall ambiance of your living space. That's why we meticulously curate our collection to include only the finest and most stylish furniture options available in Bellevue, WA.
Each piece in our collection is handpicked for its unparalleled quality, craftsmanship, and attention to detail. We work with renowned designers and trusted manufacturers to bring you furniture that not only stands the test of time but also adds a touch of sophistication and elegance to your living room.
Endless Possibilities for Customization
At Rasar Doug Interior Design, we believe that every living room should be a reflection of your personal style and taste. That's why we offer a range of customization options to help you create a space that is uniquely yours. From choosing the perfect fabric and upholstery to selecting the ideal size and shape, our team of skilled designers will work closely with you to bring your vision to life.
Whether you prefer a contemporary and minimalist look or a more traditional and ornate style, we have the expertise and resources to deliver tailored furniture solutions that exceed your expectations. Our vast selection of fabrics, finishes, and materials ensures that you will find the ideal pieces to match your desired aesthetic.
A Trusted Partner in Home Interior Design
With years of experience in the industry, Rasar Doug Interior Design has earned a reputation for providing exceptional customer service and top-notch design expertise. Our team of skilled professionals is dedicated to helping you create a living room that truly reflects your individuality and enhances your everyday life.
From the moment you step into our showroom to the final installation of your chosen furniture, we are committed to exceeding your expectations. We understand that choosing the right living room furniture can be a daunting task, and that's why our friendly and knowledgeable staff is here to guide you every step of the way.
Visit Us Today
Transform your living room into a stylish haven with Rasar Doug Interior Design. Visit our showroom in Bellevue, WA, and explore our extensive collection of high-quality, customizable furniture options. Our dedicated team is ready to assist you in creating the living room of your dreams. Contact us today to schedule a consultation!