Mano Dining Table - A Perfect Blend of Style and Functionality
Apr 27, 2020
Home Pick-Me-Ups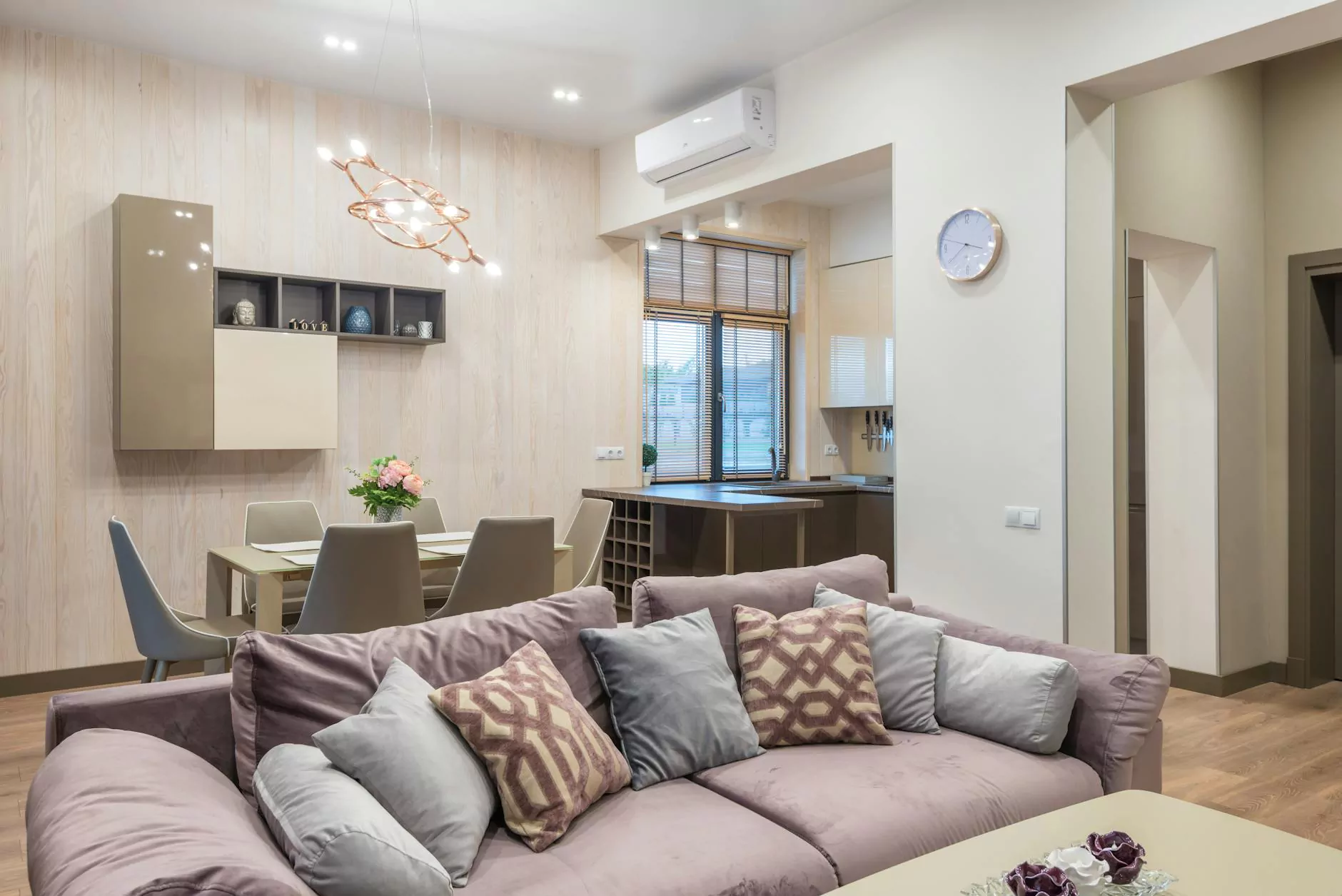 Welcome to Rasar Doug Interior Design, your premier destination for all your home and garden interior design needs. Today, we are thrilled to introduce you to our exquisite Mano Dining Table, a true masterpiece that effortlessly combines style and functionality to elevate your dining experience.
Elevate Your Dining Experience with the Mano Dining Table
The Mano Dining Table is a statement piece that harmonizes sophistication and practicality in one design. Crafted with meticulous attention to detail, this stunning table is perfect for both formal dining rooms and casual kitchen dining spaces. Its versatile style effortlessly complements any interior decor, adding a touch of elegance to your space.
Impeccable Design and Functionality
The Mano Dining Table is expertly crafted from high-quality materials, ensuring durability and longevity. The solid hardwood construction not only adds to its visual appeal but also guarantees stability and sturdiness. The table's smooth and sleek surface provides an ideal setting for gatherings and meals, creating a welcoming ambiance for memorable moments with your loved ones.
With its thoughtfully designed size, the Mano Dining Table accommodates a variety of seating options. Whether you prefer intimate dinners for two or lavish feasts for a larger gathering, this table can adapt to your needs. Its ample surface area allows for comfortable dining, while the extendable functionality offers additional space when required.
Sophisticated Style and Versatility
The Mano Dining Table boasts a contemporary design that effortlessly blends with various interior styles. Its clean lines and minimalist aesthetic make it a versatile addition to any home decor theme, whether it be modern, Scandinavian, or eclectic. Available in a range of finishes, including rich walnut, elegant oak, and sleek black, you can select the perfect one to match your personal taste and existing furniture.
Combine the Mano Dining Table with our selection of carefully curated dining chairs to create a cohesive and stylish dining setting. Select from a range of materials, including plush upholstered chairs for added comfort or sleek metal frames for a touch of industrial charm. Personalize your dining space to reflect your unique style and create an inviting atmosphere for family and friends.
Quality and Sustainability
At Rasar Doug Interior Design, we prioritize quality and sustainability. The Mano Dining Table exemplifies our commitment to environmental responsibility. Our skilled craftsmen utilize eco-friendly practices, ensuring that the materials used are sourced responsibly. By choosing the Mano Dining Table, you are not only investing in a quality piece of furniture but also making a conscious choice to support sustainable interior design.
Shop Rasar Doug Interior Design for Your Home and Garden Needs
As a leading provider of interior design solutions, Rasar Doug Interior Design offers a comprehensive range of products and services to elevate your home and garden. Our team of experts is dedicated to delivering an exceptional customer experience, from initial consultation to final installation.
Explore our wide selection of exquisite furniture, curated with an emphasis on quality, style, and functionality. From statement pieces like the Mano Dining Table to stunning home decor accessories, we have everything you need to transform your space into a sanctuary of style and comfort.
Visit our website rasarinteriors.com/product/man-dining-table to browse our collection and shop online. Contact us today to schedule a consultation and take the first step towards creating a home that reflects your unique personality and taste.