Bedroom Furniture Bellevue WA - Rasar Doug Interior Design
Jan 30, 2019
Home Pick-Me-Ups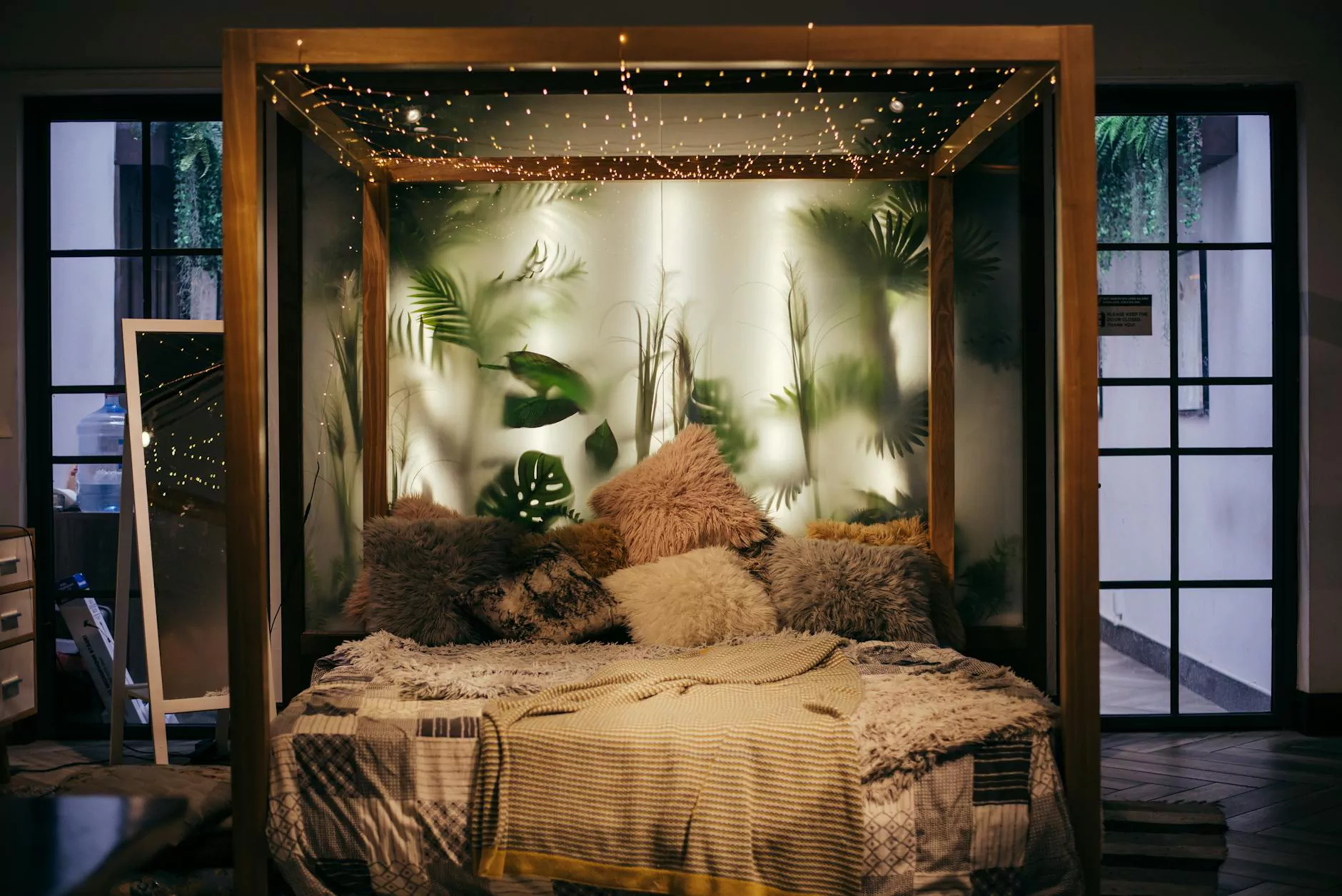 Transform Your Bedroom with Exquisite Furniture
Welcome to the Bedroom Furniture Bellevue WA page of Rasar Doug Interior Design. We specialize in providing top-notch interior design solutions for your home and garden. If you are looking to create a beautiful and functional bedroom with high-quality furniture, you've come to the right place.
Experience the Perfect Ambiance
Your bedroom is where you seek solace and relaxation after a long day. It deserves to be a sanctuary that reflects your personal style and offers comfort beyond compare. At Rasar Doug Interior Design, we understand the importance of creating the perfect ambiance in your bedroom.
Our team of talented designers in Bellevue, WA, is passionate about transforming ordinary bedrooms into extraordinary spaces. Whether you prefer a modern, contemporary, or traditional style, our extensive collection of bedroom furniture will meet all your design preferences and needs.
Unparalleled Bedroom Furniture Collection
We take pride in offering a diverse range of bedroom furniture options that are meticulously curated for their exceptional quality, aesthetic appeal, and functionality. Each piece is crafted with precision and attention to detail, ensuring outstanding durability and long-lasting beauty.
Our collection includes:
Beds: Discover the perfect bed to serve as the centerpiece of your bedroom. From luxurious upholstered beds to sleek platform beds, we have options to suit every taste and sleeping preference.
Bedside Tables: Enhance your bedroom's functionality and style with our exquisite bedside tables. Choose from a variety of designs and finishes to complement your bed and storage needs.
Dressers and Chests: Stay organized and add elegance to your bedroom with our impeccably designed dressers and chests. Ample storage space and impeccable craftsmanship make these pieces a must-have.
Wardrobes and Armoires: Maximize your storage options with our spacious wardrobes and armoires. From classic to contemporary styles, we offer versatile solutions to keep your bedroom clutter-free.
Bedroom Seating: Complete your bedroom's look with our selection of stylish yet comfortable seating options. From cozy armchairs to elegant benches, we have the perfect piece to add functionality and elegance to your space.
Bedroom Accessories: Explore our wide range of accessories, including mirrors, rugs, lighting, and more, to add the finishing touches and create a truly remarkable bedroom.
Expert Guidance and Customer Satisfaction
At Rasar Doug Interior Design, we prioritize customer satisfaction and strive to exceed your expectations. Our team of experienced designers will guide you in selecting the most suitable bedroom furniture and accessories that align with your vision and budget.
We believe in providing a personalized approach to each project, ensuring that your bedroom reflects your unique style and preferences. From choosing the right colors and materials to configuring the layout for optimal functionality, we've got you covered.
With decades of industry experience, we have established strong relationships with leading furniture manufacturers and suppliers, enabling us to source the finest quality products at competitive prices. We meticulously inspect every piece of furniture to ensure it meets our strict standards of excellence.
Enhance Your Bedroom Today
Transform your ordinary bedroom into a luxurious haven of tranquility with Rasar Doug Interior Design. Our commitment to exceptional design, impeccable quality, and unparalleled customer service sets us apart as the premier choice for bedroom furniture in Bellevue, WA.
Contact us today to schedule a consultation and begin your journey towards creating the bedroom of your dreams.