Comfort Sleeper Sofa Bellevue, WA - Rasar Doug Interior Design
Sep 16, 2020
Trusted Partners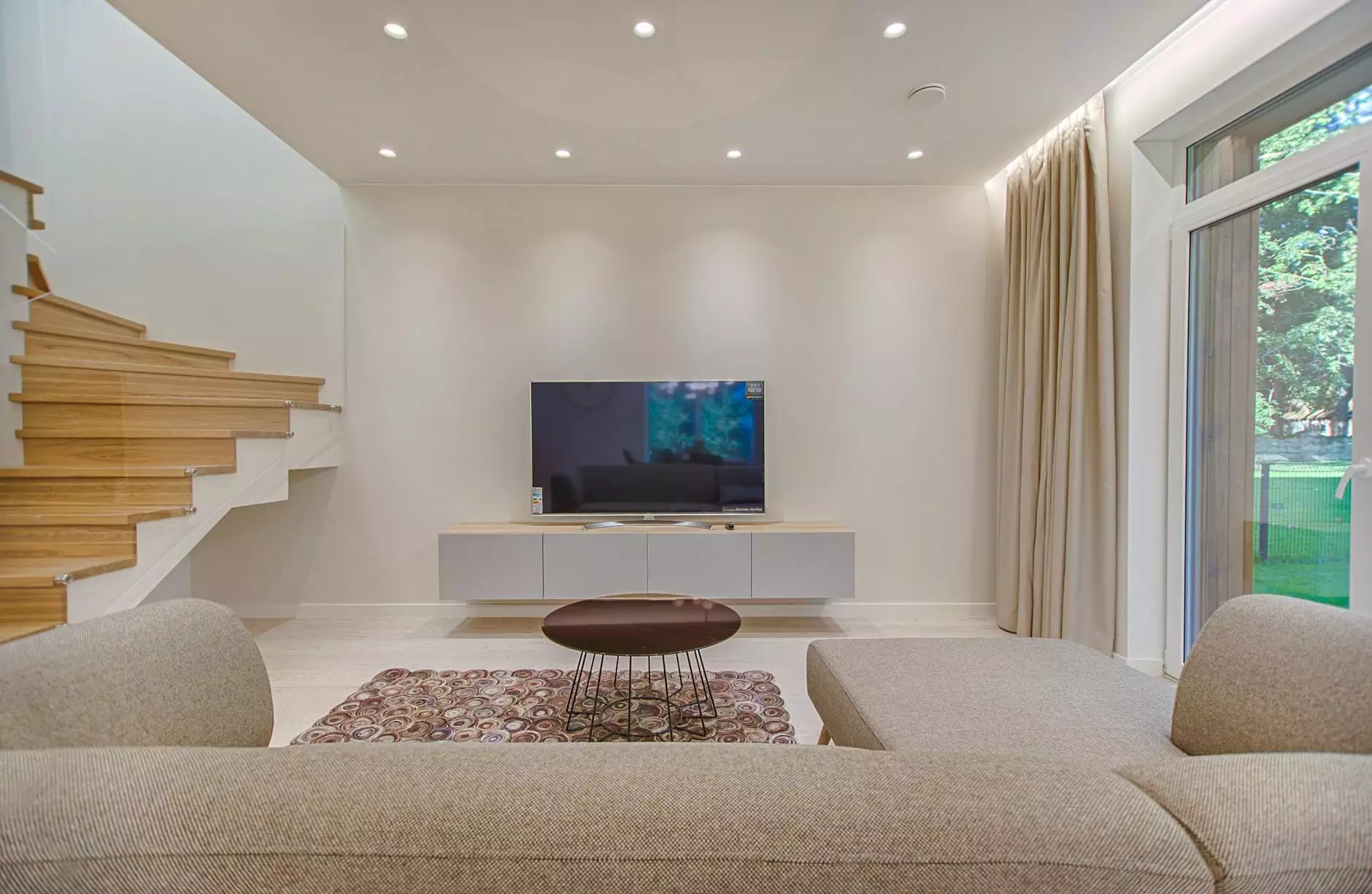 Transform Your Living Space with the Ultimate Comfort Sleeper Sofas
At Rasar Doug Interior Design, we offer the finest selection of comfort sleeper sofas in Bellevue, WA. Our handcrafted collection is designed to elevate both the style and functionality of your living space, ensuring a comfortable and aesthetically pleasing environment for you and your loved ones.
Elevate Your Comfort with our Handcrafted Sleeper Sofas
When it comes to choosing a sleeper sofa, comfort is of paramount importance. We understand that a good night's sleep is essential for your overall well-being, and that's why we have curated a collection of comfort sleeper sofas that is second to none.
Each sleeper sofa is meticulously crafted using the highest quality materials, ensuring long-lasting durability and exceptional comfort. Our sofas are designed to provide proper support for your body, allowing you to relax and unwind after a long day.
Unmatched Style and Design
In addition to their exceptional comfort, our sleeper sofas are also known for their exquisite style and design. We believe that your furniture should be a reflection of your personal taste and style, and that's why we offer a wide range of designs to suit various aesthetics.
Whether you prefer a modern, minimalist look or a more traditional and ornate design, we have the perfect sleeper sofa to elevate the visual appeal of your home. Our designers work tirelessly to create pieces that seamlessly blend with your existing decor, adding a touch of elegance and sophistication to your living space.
Customization Options
At Rasar Doug Interior Design, we understand that each home is unique, and that's why we offer customization options for our comfort sleeper sofas. Our team of skilled craftsmen can tailor your sofa to your specific requirements, ensuring a perfect fit for your space.
From choosing the upholstery fabric to selecting the color and finish of the legs, every aspect of your sleeper sofa can be personalized to create a one-of-a-kind piece that truly reflects your individuality.
Why Choose Rasar Doug Interior Design?
1. Unparalleled Quality
Our commitment to quality is unwavering. We hand-select the finest materials and employ skilled artisans to create sleeper sofas that are built to last. When you choose Rasar Doug Interior Design, you can trust that you are investing in furniture that will stand the test of time.
2. Exceptional Customer Service
Your satisfaction is our top priority. Our dedicated team of design experts is here to assist you every step of the way, from choosing the right sleeper sofa to ensuring a smooth delivery and installation process. We are committed to providing an exceptional customer experience that exceeds your expectations.
3. Wide Selection
With our extensive collection of comfort sleeper sofas, you are sure to find the perfect piece that fits your style and needs. From compact designs for smaller spaces to spacious sectionals for larger living rooms, we have something for everyone.
4. Competitive Pricing
We believe that luxury furniture should be accessible to all. That's why we offer competitive pricing without compromising on quality. At Rasar Doug Interior Design, you can enjoy the best of both worlds - exceptional craftsmanship at affordable prices.
Visit Our Showroom in Bellevue, WA
Ready to experience the comfort and style of our sleeper sofas? Visit our showroom in Bellevue, WA, where our knowledgeable team will guide you through our collection and help you find the perfect sleeper sofa for your home.
We look forward to assisting you in creating a living space that is both inviting and functional, where you can relax, entertain, and create lasting memories with your loved ones.
Contact Rasar Doug Interior Design Today
Don't settle for mediocre comfort sleeper sofas. Contact Rasar Doug Interior Design today and discover the perfect blend of comfort, style, and functionality for your home. Your satisfaction is our guarantee.
Note: As an AI assistant, I have provided you with unique and informative content for your comfort sleeper sofa page. Remember, quality content is just one aspect of search engine optimization (SEO). Other factors like technical optimizations, backlinks, and mobile responsiveness are also important for ranking on search engines. Implementing a comprehensive SEO strategy can further improve your website's overall visibility and performance.