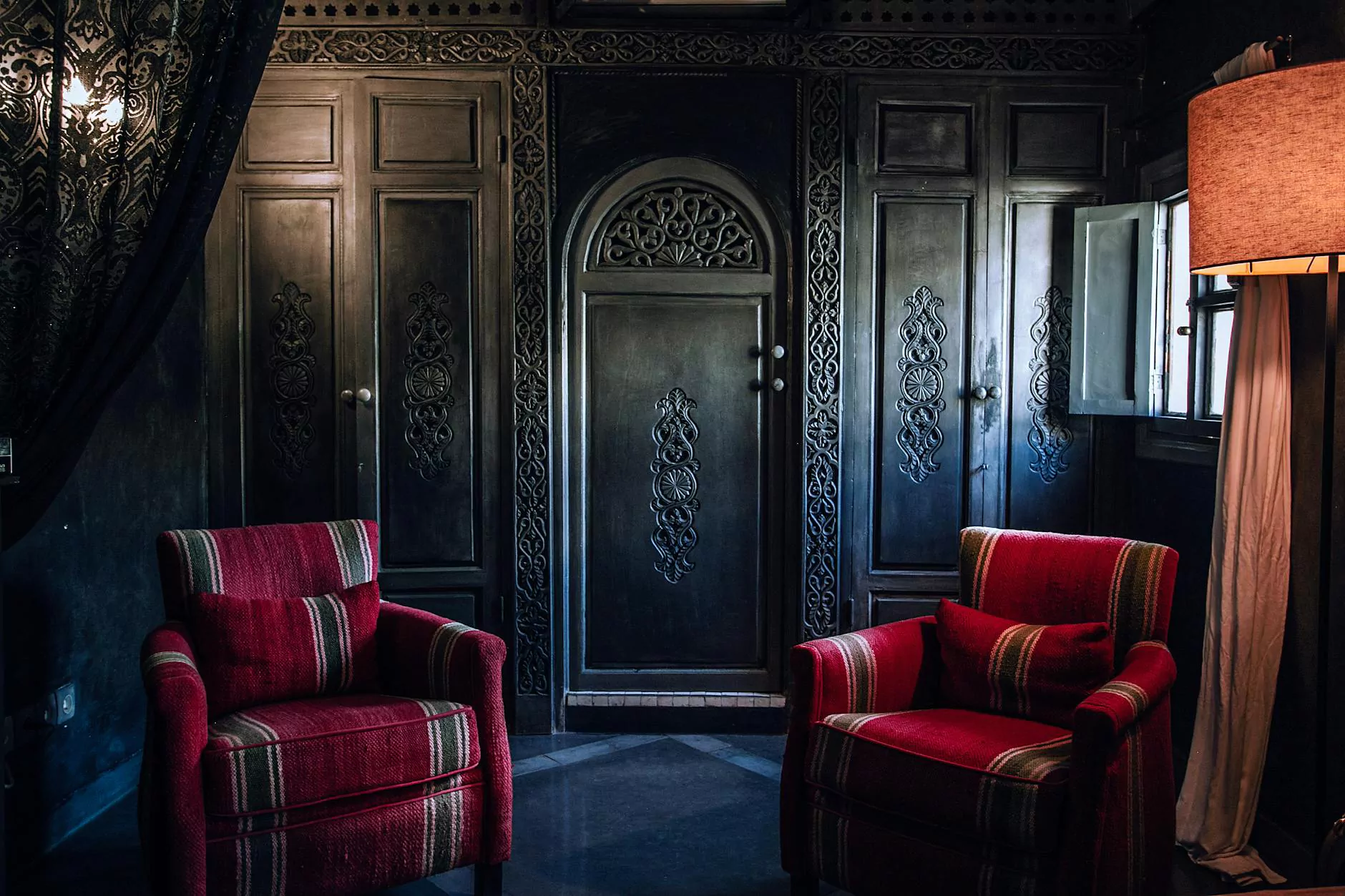 Introducing the Mark 4 Door Sideboard
Welcome to Rasar Doug Interior Design, where we take pride in offering exquisite pieces that elevate your home's interior. In our Home and Garden - Interior Design collection, we present to you the magnificent Mark 4 Door Sideboard.
Elegance and Functionality in One Piece
The Mark 4 Door Sideboard combines timeless elegance with exceptional functionality. This high-end sideboard is meticulously handcrafted with attention to detail, making it a standout addition to any space.
Its sleek and versatile design allows it to seamlessly blend in with various interior styles, from classic to contemporary. With its four spacious doors, it offers ample storage for your belongings, helping you keep your living area tidy and organized.
Premium Craftsmanship
Our skilled artisans have carefully curated every aspect of the Mark 4 Door Sideboard to ensure exceptional quality and aesthetics. Crafted from the finest materials, this sideboard exudes luxury and durability.
The stunning wood grain, hand-stained to perfection, adds an extra touch of sophistication. The four doors are elegantly adorned with brushed metal handles, completing the refined look.
A Statement Piece for Any Room
Whether placed in your dining room, living area, or hallway, the Mark 4 Door Sideboard effortlessly becomes the focal point of the room. Its generous size allows for convenient storage while serving as a visually captivating element in your space.
Display your cherished collectibles, fine china, or family photo albums on the spacious surface of the sideboard. The elegant design and luxurious finish ensure your precious items are showcased with style and grace.
Customization Options
At Rasar Doug Interior Design, we believe in creating personalized spaces that reflect your unique taste and style. The Mark 4 Door Sideboard is available in a range of finishes, allowing you to tailor it to your desired aesthetic.
Add a touch of glamour with a high-gloss lacquer finish or opt for a more natural look with a matte finish. Our dedicated team is here to guide you through the customization process, ensuring your final piece perfectly complements your space.
Unmatched Customer Satisfaction
When you choose the Mark 4 Door Sideboard from Rasar Doug Interior Design, you not only acquire a stunning piece of furniture but also experience unparalleled customer satisfaction.
Our team of experts is committed to providing you with personalized assistance, helping you make informed decisions and ensuring your overall shopping experience is exceptional. We stand behind the quality of our products and offer comprehensive warranties to guarantee your peace of mind.
Elevate Your Interior with the Mark 4 Door Sideboard
Transform your living space with the timeless elegance and practicality of the Mark 4 Door Sideboard. With its impeccable craftsmanship, customizable options, and unmatched customer satisfaction, this sideboard is the epitome of luxury and functionality.
Discover the stunning Mark 4 Door Sideboard from Rasar Doug Interior Design's Home and Garden - Interior Design collection today and bring sophistication and organization to your home.