Wendy Janison: Transforming Homes with Exceptional Interior Design
Aug 3, 2020
Trusted Partners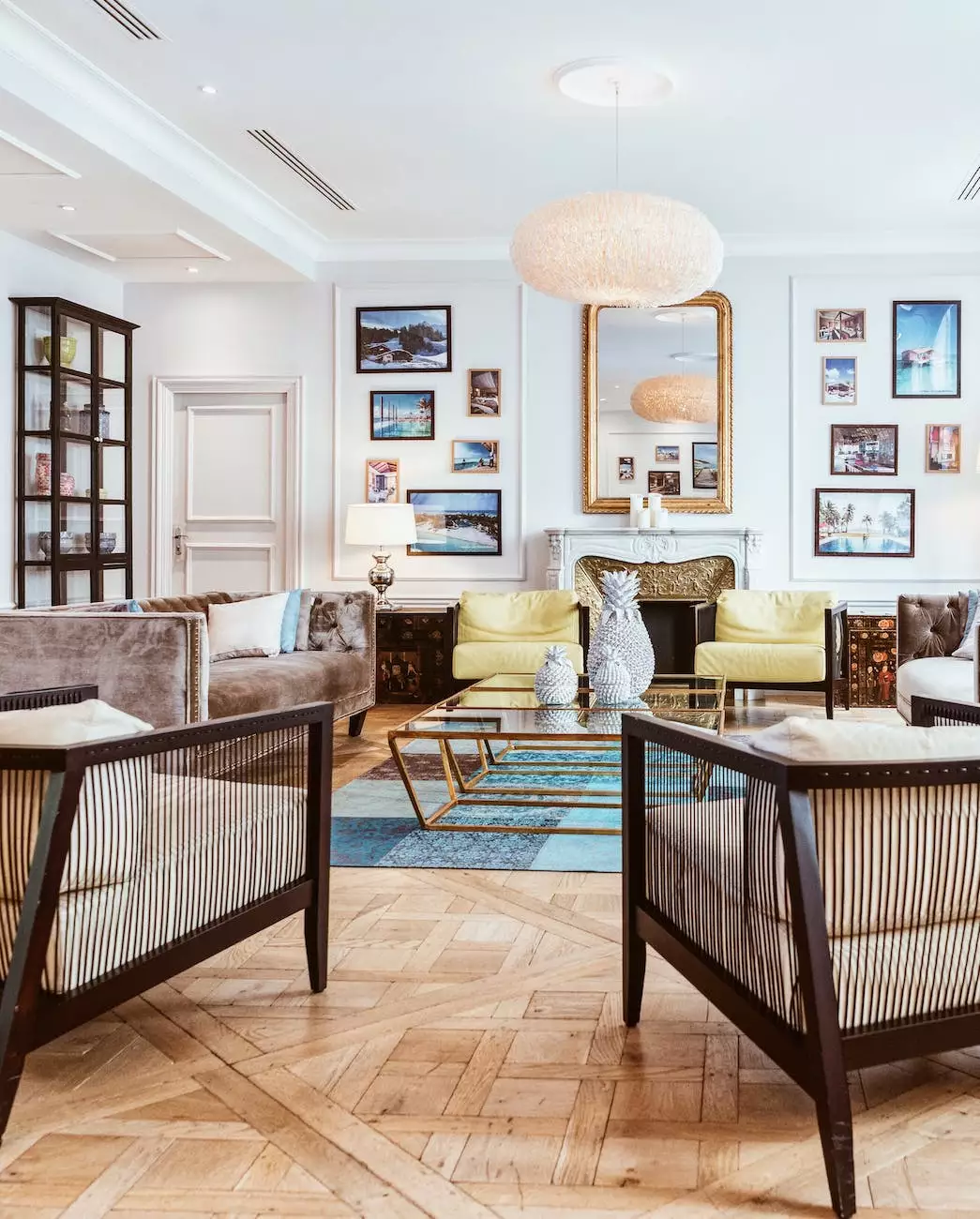 Welcome to the page of Wendy Janison, an expert interior designer at Rasar Doug Interior Design. With years of experience and a passion for creating stunning and functional spaces, Wendy is dedicated to transforming houses into beautiful homes. Discover how Wendy can bring your interior design dreams to life.
Background and Expertise
Wendy Janison is a highly skilled interior designer who specializes in creating personalized and unique spaces that reflect her clients' tastes and lifestyles. With a keen eye for detail and a deep understanding of design principles, Wendy consistently delivers outstanding results.
Having graduated with honors from a prestigious design school, Wendy's education has laid a solid foundation for her career. Through continuous learning and staying up-to-date with the latest trends and techniques, she ensures that her designs are not only aesthetically pleasing, but also functional and practical for everyday living.
Portfolio
Wendy's portfolio showcases her versatility and ability to work with various design styles, ranging from contemporary and modern to traditional and eclectic. Each project is a testament to her creativity and ability to bring her clients' visions to life.
Whether it's a complete home remodel, a kitchen renovation, or a simple room makeover, Wendy approaches every project with the same level of dedication and attention to detail. By carefully listening to her clients' needs and understanding their preferences, she creates personalized design solutions that exceed expectations.
Wendy's portfolio includes a diverse range of projects, from small apartments to luxurious family homes. The before and after images demonstrate her talent for transforming even the most challenging spaces into stunning and functional environments.
Design Process
Wendy believes that the key to successful interior design lies in collaboration and communication with her clients. She takes the time to understand their lifestyle, preferences, and budget, ensuring that every design decision is made with their best interests in mind.
The design process begins with an initial consultation, where Wendy gets to know her clients and their project goals. She carefully listens to their ideas and provides expert advice and guidance. By understanding their vision, Wendy creates a comprehensive design plan that incorporates their unique style and functional requirements.
Once the design plan is finalized, Wendy collaborates with trusted contractors and suppliers to bring the vision to life. With a strong network of professionals, she ensures that the project is executed seamlessly, overseeing every step of the construction and installation process.
Contact Wendy Janison
Ready to turn your house into a home that truly reflects your style and personality? Contact Wendy Janison today to discuss your interior design project. With her expertise and passion for design, she is committed to delivering exceptional results that exceed your expectations.
At Rasar Doug Interior Design, we believe that every home deserves to be beautifully designed. Let Wendy Janison guide you through the process and create a space that you'll love for years to come.