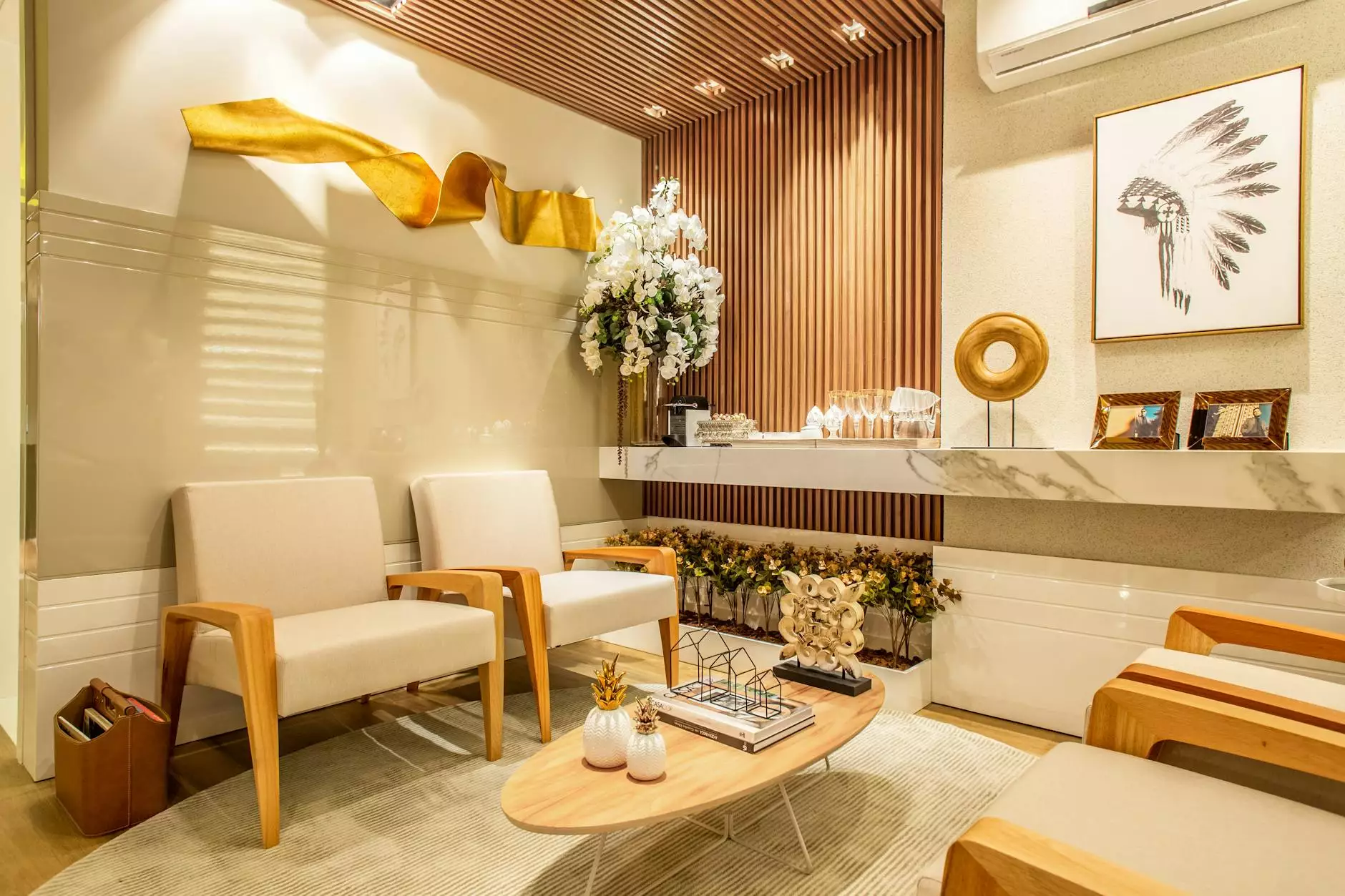 The Epitome of Luxury and Sophistication
Welcome to Lavish Lounge, brought to you by Rasar Doug Interior Design - your ultimate destination for exquisite home and garden interior design. With a focus on creating spaces that exude both luxury and sophistication, we are passionate about transforming your living areas into captivating havens that reflect your unique style and personality.
Unparalleled Expertise in Interior Design
At Rasar Doug Interior Design, we pride ourselves on our unparalleled expertise in the field of interior design. With years of experience and a commitment to staying at the forefront of industry trends, we have the knowledge and skills needed to bring your vision to life. Our team of talented designers and craftsmen will work closely with you to understand your preferences, ensuring that every aspect of the design is tailored to meet your specific needs.
Curated Collections of High-End Products
Step into the world of opulence with our curated collections of high-end products. We collaborate with renowned brands and artisans to offer you an extensive range of exquisite furniture, lighting, textiles, and accessories. From lavish sofas and statement chandeliers to handcrafted rugs and one-of-a-kind artworks, our collections are carefully selected to elevate the ambiance of your space.
Creating a Timeless Aesthetic
When it comes to interior design, we believe in creating spaces that stand the test of time. Our designers focus on achieving a harmonious balance between contemporary trends and timeless aesthetics. By combining luxurious materials, elegant color palettes, and meticulous attention to detail, we craft interiors that evoke both comfort and indulgence.
Attention to Detail
Attention to detail is our hallmark. We understand that it's the finer aspects of design that truly elevate a space. From selecting the perfect finishes and textures to incorporating custom-made furnishings, we leave no stone unturned in ensuring that every element is flawlessly executed. Our team's dedication to precision brings a sense of refinement and sophistication to every project we undertake.
Transforming Your Space
Are you ready to transform your living space into a lavish oasis? Look no further. Rasar Doug Interior Design is here to help you bring your vision to life. Whether you're seeking a complete home makeover or simply want to revitalize a specific area, our team is equipped with the expertise to exceed your expectations. From initial concept development to final installation, we will guide you through every step of the transformation process.
Contact Us Today
Ready to embark on your interior design journey? Contact Rasar Doug Interior Design today and let us create an enchanting space that will leave a lasting impression. Our friendly and knowledgeable team is eager to assist you in turning your dreams into reality. Experience the epitome of luxury and sophistication with Lavish Lounge - your gateway to extraordinary interior design.
Keywords: Lavish Lounge, Rasar Doug Interior Design, home and garden, interior design