Luna Swivel Chair - The Epitome of Style and Comfort
Mar 17, 2023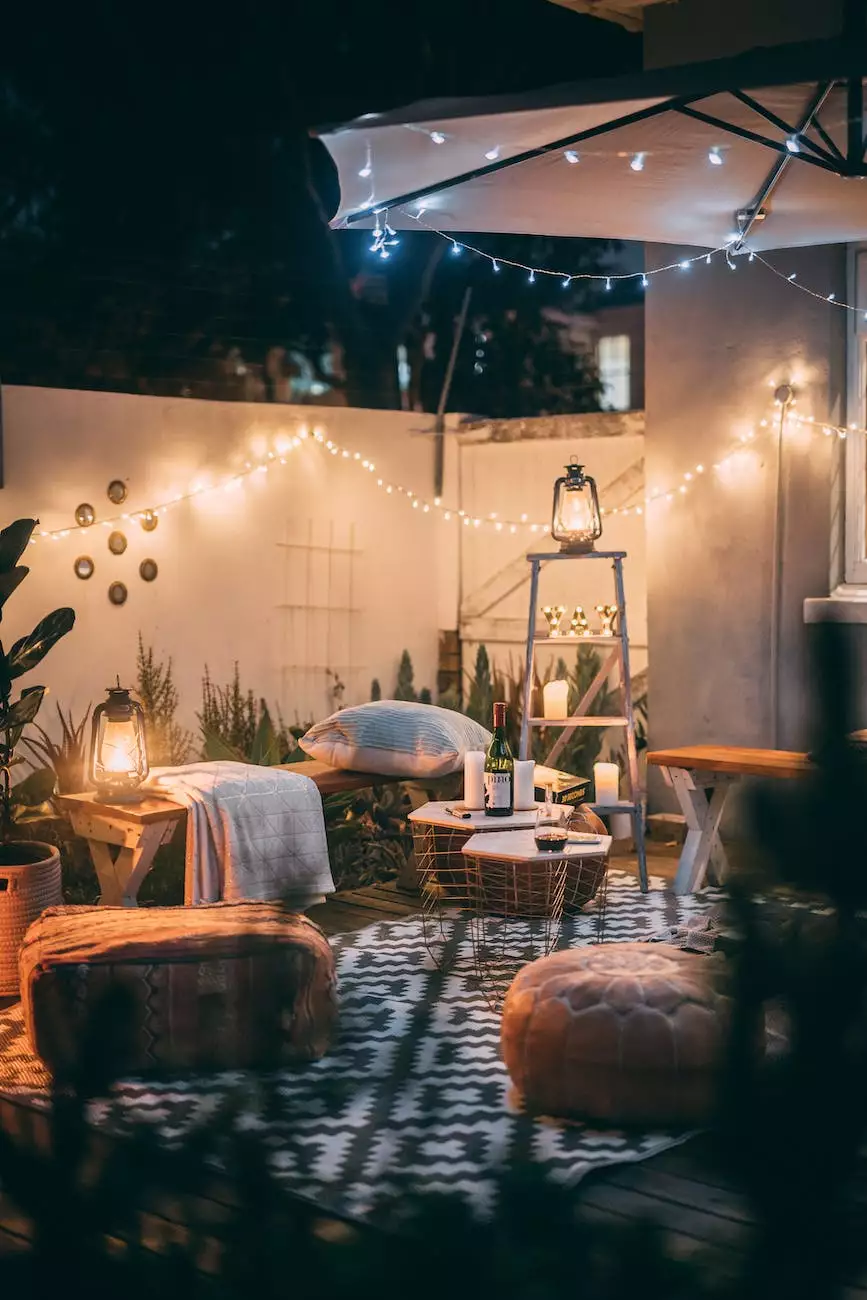 Welcome to Rasar Doug Interior Design, your ultimate destination for high-end interior design solutions. As experts in the field of home and garden design, we are thrilled to introduce you to the exquisite Luna Swivel Chair. With its timeless elegance and unparalleled comfort, this chair is sure to become the focal point of any living space.
Unleash the Beauty of Your Space
When it comes to interior design, every detail matters. Our Luna Swivel Chair is meticulously crafted using only the finest materials, ensuring both durability and aesthetic appeal. From its sleek silhouette to its plush cushioning, this chair effortlessly combines style and comfort.
Quality Craftsmanship
At Rasar Doug Interior Design, we pride ourselves on our commitment to quality craftsmanship. The Luna Swivel Chair is no exception. Each chair is carefully constructed by skilled artisans who pay meticulous attention to every detail. From the meticulously stitched upholstery to the sturdy swivel mechanism, no aspect of this chair's design is overlooked.
Elevate Your Living Space
The Luna Swivel Chair is more than just a piece of furniture – it is a statement of sophistication. Its modern design, combined with its versatile color options, allows it to seamlessly blend into any existing decor. Whether you have a contemporary space or a more traditional setting, this chair adds a touch of elegance and comfort.
Experience Unparalleled Comfort
Comfort is paramount when choosing seating options for your home or garden. With the Luna Swivel Chair, you can rest assured knowing that both style and comfort are perfectly balanced. Its generously padded seat and backrest provide optimal support, while the swivel mechanism allows you to effortlessly turn and relax in any direction.
Customization Options
We understand that every individual has different preferences, which is why we offer customization options for the Luna Swivel Chair. Choose from a range of luxurious upholstery materials, colors, and finishes that best suit your personal style and complement your existing decor. Our team of talented designers will work closely with you to create a truly bespoke piece that reflects your unique taste.
Exceptional Versatility
Whether you're looking for a cozy reading nook in your study or a stylish seating arrangement in your living room, the Luna Swivel Chair effortlessly adapts to your needs. Its compact size makes it ideal for small spaces, while its swivel feature adds an element of functionality that enhances the overall experience.
Discover the Rasar Doug Difference
Choosing the right interior design partner is crucial when creating a space that truly reflects your style and personality. At Rasar Doug Interior Design, we combine our expertise with a passion for creating exceptional spaces. From personalized consultations to meticulous project execution, we are committed to exceeding your expectations.
Comprehensive Interior Design Services
As pioneers in the industry, we offer a comprehensive range of interior design services tailored to your specific needs. From concept development to installation, our team of seasoned designers takes care of every aspect, ensuring a seamless and stress-free experience.
Unparalleled Customer Satisfaction
Our top priority is your satisfaction. We believe in building long-lasting relationships with our clients, which is why we go above and beyond to deliver exceptional results. When you choose Rasar Doug Interior Design, you can trust that your vision will become a reality, surpassing all expectations.
Transform Your Space Today
Ready to elevate your home and garden design? Explore the Luna Swivel Chair and our extensive portfolio of luxury furniture pieces by visiting our website or scheduling a consultation with our experienced team. Let's embark on this design journey together and transform your space into a masterpiece.