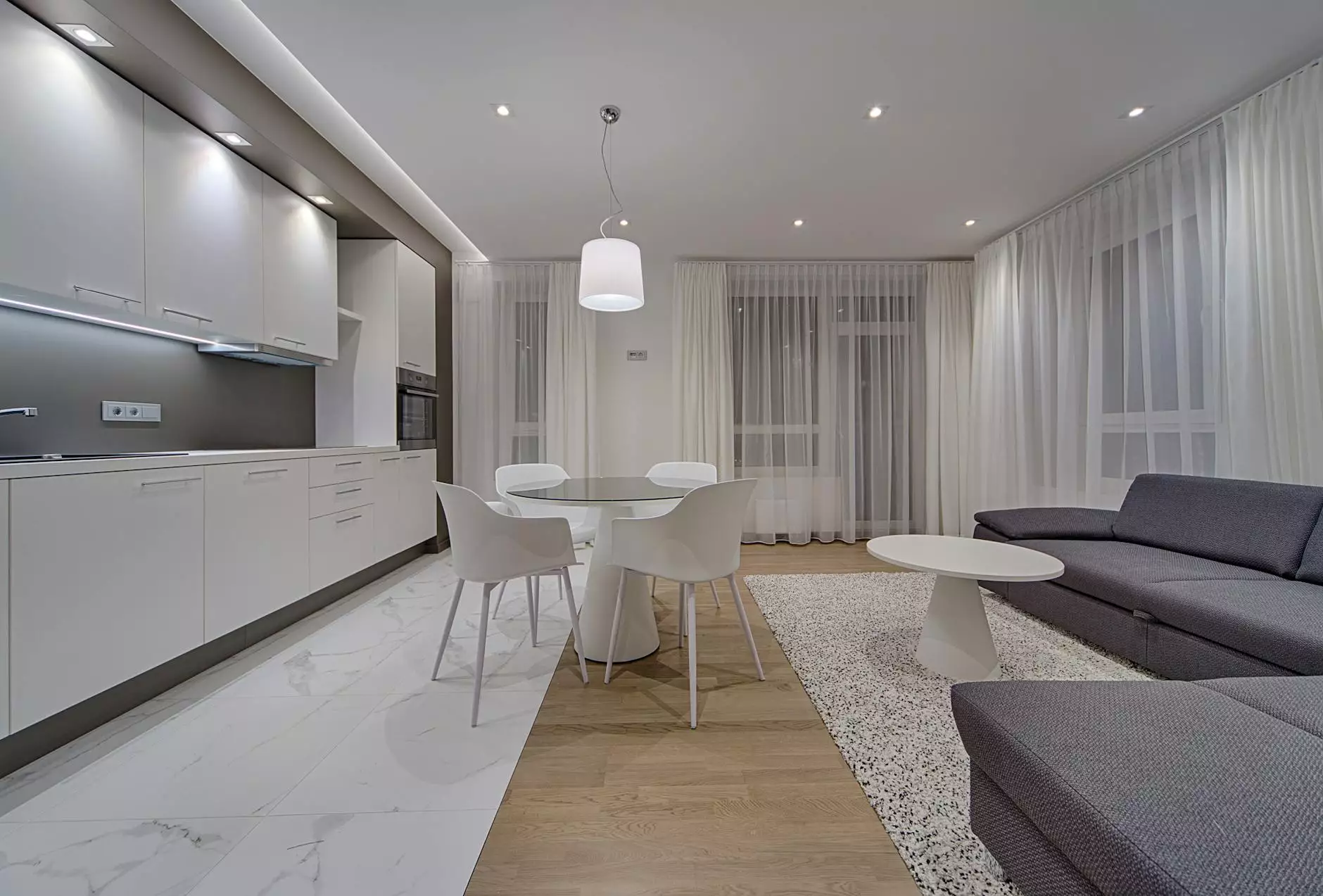 Introduction
Welcome to Rasar Doug Interior Design, your go-to destination for exquisite home and garden interior design. In this article, we present 5 minimalist kitchens that will capture your heart. These kitchen spaces embody the essence of minimalism, combining sleek design and functionality to create stunning modern aesthetics. Discover the beauty of minimalist design and let it inspire your own kitchen transformation.
The Art of Minimalism
Minimalism is a design philosophy that promotes simplicity, cleanliness, and functionality. It emphasizes a clutter-free environment, clean lines, and neutral color palettes. In a minimalist kitchen, every element serves a purpose, creating a harmonious and uncluttered space that is both visually appealing and highly functional.
1. Sleek White Elegance
Our first featured kitchen showcases the timeless elegance of white. The white cabinetry, countertops, and backsplash create a clean and fresh look. The absence of ornate details and excessive decoration allows the eye to focus on the beauty of simplicity. The strategic placement of storage spaces and integrated appliances ensures a clutter-free and efficient cooking experience.
2. Modern Scandinavian Charm
Step into the world of Scandinavian-inspired minimalism with our second kitchen. Light wooden tones, coupled with white surfaces and pops of color, create a warm and inviting atmosphere. The open shelving and sleek countertops offer functionality while maintaining an airy aesthetic. Scandinavian minimalism embraces natural materials and ample natural light, providing a sense of tranquility and serenity.
3. Industrial Chic
If you're a fan of the industrial style, our third kitchen will captivate you. Exposed brick walls, concrete surfaces, and metal accents set the stage for a chic and edgy space. This minimalist kitchen seamlessly blends raw materials with sleek design. Simple pendant lights and open shelving allow the eye to appreciate the beauty of the industrial elements.
4. Calm Earth Tones
Escape into a world of calmness with our fourth kitchen featuring earthy tones. Soft neutrals, warm browns, and natural textures create a soothing ambiance. The minimalist design ensures a clutter-free environment, promoting relaxation and tranquility. This kitchen is the perfect retreat for those seeking a peaceful and harmonious cooking experience.
5. Monochromatic Modernity
Our final kitchen presents a monochromatic masterpiece. Black and white tones dominate the space, exuding sophistication and elegance. The clean lines and minimalistic approach allow the kitchen to become a work of art. Sleek appliances and custom storage solutions ensure functionality without compromising on style.
Conclusion
These 5 minimalist kitchens exemplify the beauty and functionality of modern interior design. At Rasar Doug Interior Design, we aim to bring these stunning aesthetics to your home. Our team of dedicated professionals understands the importance of creating personalized spaces that reflect your style and needs. Explore our interior design services today and let us transform your kitchen into a minimalist paradise.
Discover Minimalist Perfection with Rasar Doug Interior Design
As experts in the field of home and garden interior design, Rasar Doug Interior Design is committed to providing exceptional services that cater to your unique requirements. Whether you're looking to renovate your kitchen, living room, or entire home, our talented team will bring your vision to life. Contact us today to embark on your interior design journey.