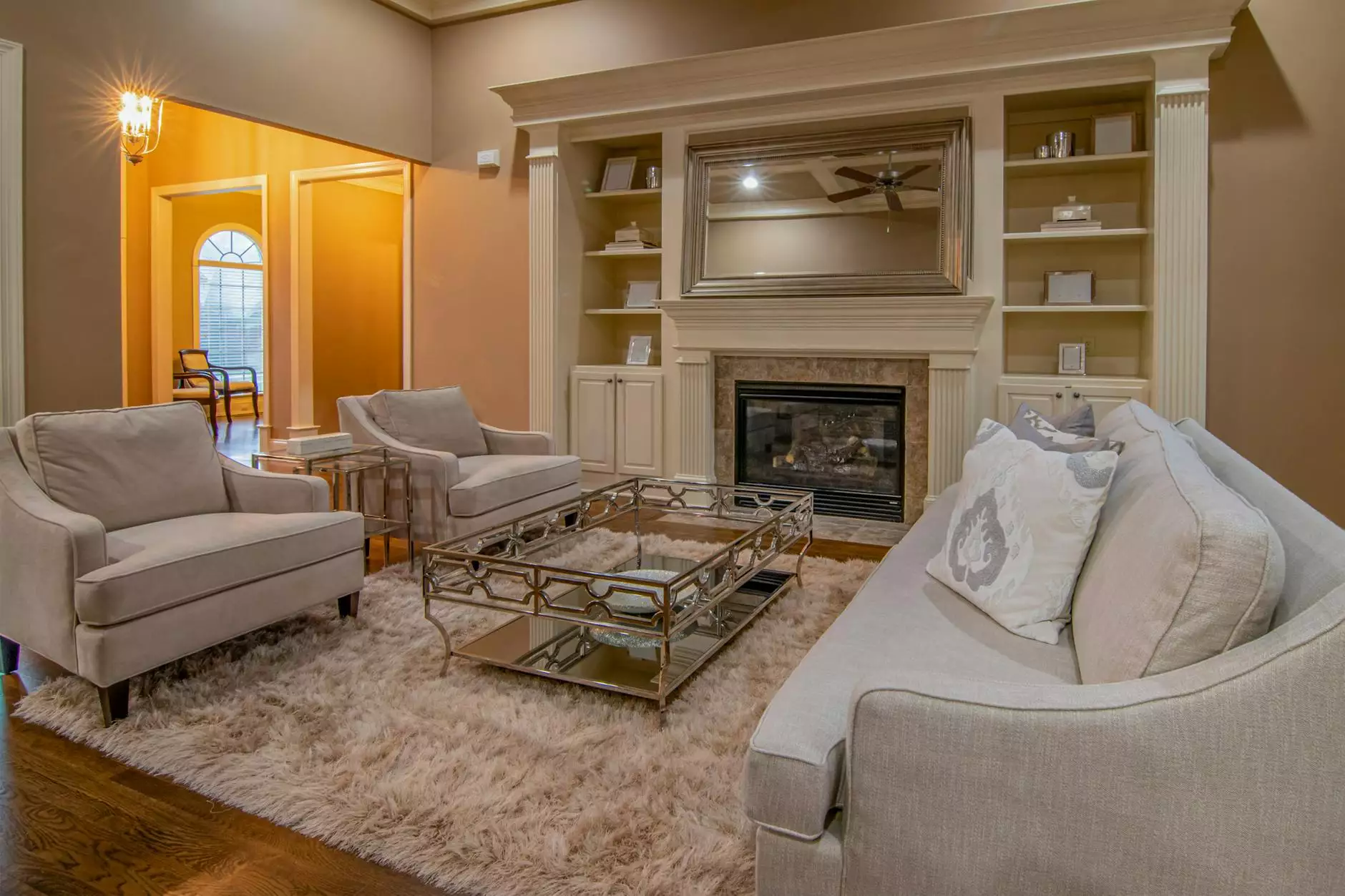 Introduction to Rasar Doug Interior Design
Welcome to Rasar Doug Interior Design, your premier destination for all things related to home and garden interior design. As experts in our field, we understand the importance of finding the perfect rug to complete the look and feel of your space. With our extensive selection and dedication to quality, we are confident in helping you find the ideal rug that meets your unique style preferences.
Why Choose Rasar Doug Interior Design?
With the market saturated with numerous options, why should you choose Rasar Doug Interior Design for your rug needs? We take pride in offering exceptional service and providing our customers with the highest quality products. Here are a few reasons why we stand out from the competition:
1. Extensive Collection of Rugs
At Rasar Doug Interior Design, we understand that every individual has their taste and preference when it comes to interior design. That's why we curate an extensive collection of rugs, ensuring that there is something for everyone. From traditional and classic designs to modern and contemporary styles, our range is designed to cater to various aesthetic sensibilities.
2. High-Quality Materials
We believe that a rug should not only look beautiful but also stand the test of time. That's why we only source rugs made from high-quality materials. Our commitment to quality ensures that your rug will remain durable and retain its beauty for years to come. Whether you're looking for wool, silk, or synthetic fibers, we have options to suit your needs.
3. Expert Guidance and Personalized Assistance
Choosing the perfect rug can sometimes be overwhelming, especially with the myriad of options available. At Rasar Doug Interior Design, we provide expert guidance and personalized assistance throughout your rug selection process. Our experienced team is here to help you navigate through our collection, answer any questions you may have, and provide recommendations based on your specific requirements.
4. Competitive Pricing
We understand the importance of finding a rug that not only enhances your space but also fits within your budget. That's why we strive to offer competitive pricing without compromising on quality. Our aim is to make high-end interior design accessible to all, ensuring that you can find the perfect rug without breaking the bank.
How to Find the Perfect Rug
Now that you know why Rasar Doug Interior Design is the ideal destination for all your rug needs, let's explore how you can find the perfect rug for your space:
1. Consider Your Style and Aesthetic
Your rug should complement the overall style and aesthetic of your space. Think about the colors, patterns, and textures that will blend harmoniously with your existing furniture and decor. Whether you prefer a bold statement piece or a subtle addition, we have a wide range of options to suit every style.
2. Determine the Size and Placement
It's important to measure your space and determine the ideal rug size and placement. A rug that is too small or too large can disrupt the visual balance of the room. Consider the function of the space and how you want the rug to anchor the furniture arrangement.
3. Explore Different Materials
Each rug material has its unique characteristics and advantages. Wool rugs offer warmth and durability, while silk rugs exude luxury and elegance. Synthetic fibers are a popular choice for their affordability and ease of maintenance. Explore the different materials available to find the perfect balance of comfort and style for your space.
4. Take Lighting and Traffic into Account
Lighting and foot traffic play a crucial role in selecting the right rug. Consider the amount of natural and artificial light in the room, as well as the level of foot traffic. Certain rug materials and colors may be more suitable for high-traffic areas, while others may be better suited for low-traffic spaces.
5. Browse our Collection and Seek Expert Advice
Once you have a clear idea of your style preferences and requirements, it's time to browse our extensive collection of rugs. Explore our website or visit our showroom to see the various options available. Don't hesitate to reach out to our knowledgeable team for expert advice and assistance. We are here to help you find the perfect rug that exceeds your expectations.
Conclusion
Transform your space with the perfect rug from Rasar Doug Interior Design. With our extensive collection, high-quality materials, expert guidance, and competitive pricing, we are confident in helping you find the ideal rug that complements your style and elevates your home's interior design. Explore our collection today and experience the difference of Rasar Doug Interior Design.