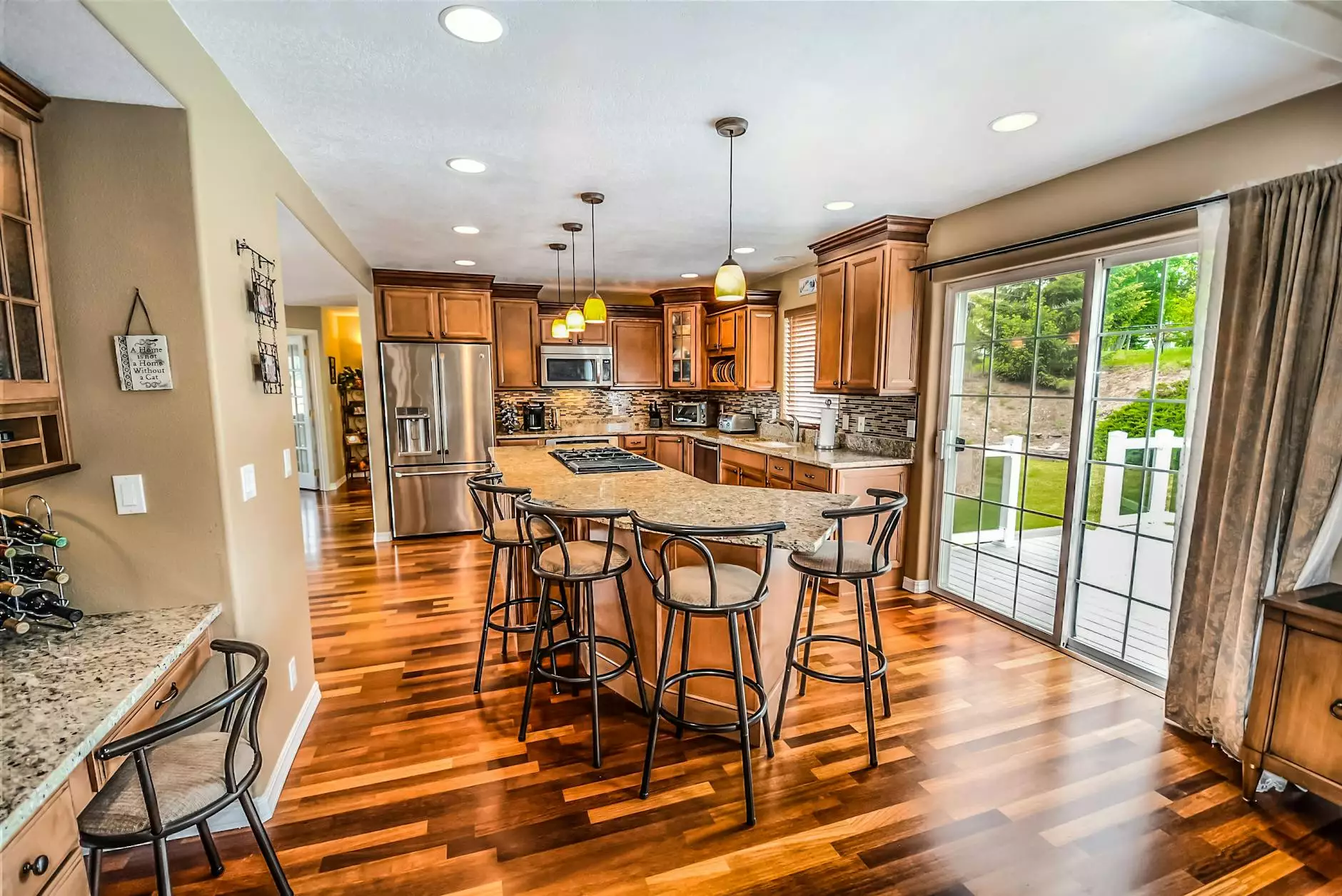 Elevate Your Dining Experience with the Russo Dining Table
Welcome to Rasar Doug Interior Design, your ultimate destination for all your home and garden interior design needs. We take immense pride in offering distinctive and premium-quality furniture pieces that truly transform your living spaces. In this section, let us introduce you to our exquisite Russo Dining Table - a perfect blend of style, functionality, and craftsmanship.
Unveiling the Russo Dining Table
The Russo Dining Table is an exceptional piece that stands out with its unique design and superior construction. Crafted with precision and attention to detail, it showcases the expertise and artistry of our skilled artisans. This dining table is specifically curated for those who value elegance, longevity, and functionality in their furniture choices.
Style and Design
The Russo Dining Table boasts a contemporary yet timeless design that seamlessly harmonizes with various interior styles. Its sleek silhouette and clean lines add a touch of sophistication to any dining room. Crafted from top-quality hardwood, the table exudes durability and resilience, making it a long-lasting investment for your home.
Materials and Finishes
At Rasar Doug Interior Design, we believe in using only the finest materials to create outstanding pieces of furniture. The Russo Dining Table is available in a range of materials and finishes to match your personal style and preferences. Choose from rich oak, warm walnut, or robust mahogany variants that add a luxurious touch to your dining space.
Functional Features
Besides its stunning aesthetics, the Russo Dining Table offers practical features that enhance your dining experience. Its spacious surface comfortably accommodates large gatherings, ensuring everyone has enough space to dine and interact. The sturdy construction and solid base provide stability and durability, ensuring that the table lasts for years to come.
Enhance Your Dining Space
Whether you're hosting formal gatherings or enjoying casual family meals, the Russo Dining Table creates a captivating focal point in your dining area. Its versatile design allows effortless coordination with a variety of dining chairs or benches, enabling you to create a truly personalized and cohesive space that reflects your unique style.
Experience Quality and Durability
At Rasar Doug Interior Design, we are committed to offering furniture pieces that redefine excellence. The Russo Dining Table is meticulously crafted to meet the highest standards of quality and durability. Our artisanal manufacturing process ensures that each table is a true work of art, built to withstand the test of time without compromising on style or functionality.
Find Your Perfect Russo Dining Table Today
Ready to make a statement and transform your dining space? Explore our beautiful collection of Russo Dining Tables today and find the perfect piece that suits your style and preferences. With Rasar Doug Interior Design, you can expect outstanding customer service and superior products that exceed your expectations. Elevate your dining experience with the Russo Dining Table - a masterpiece of elegance and functionality.
Contact Us
If you have any questions or need assistance, our team of experts is here to help. Contact Rasar Doug Interior Design today and let us guide you towards creating the home and garden of your dreams.