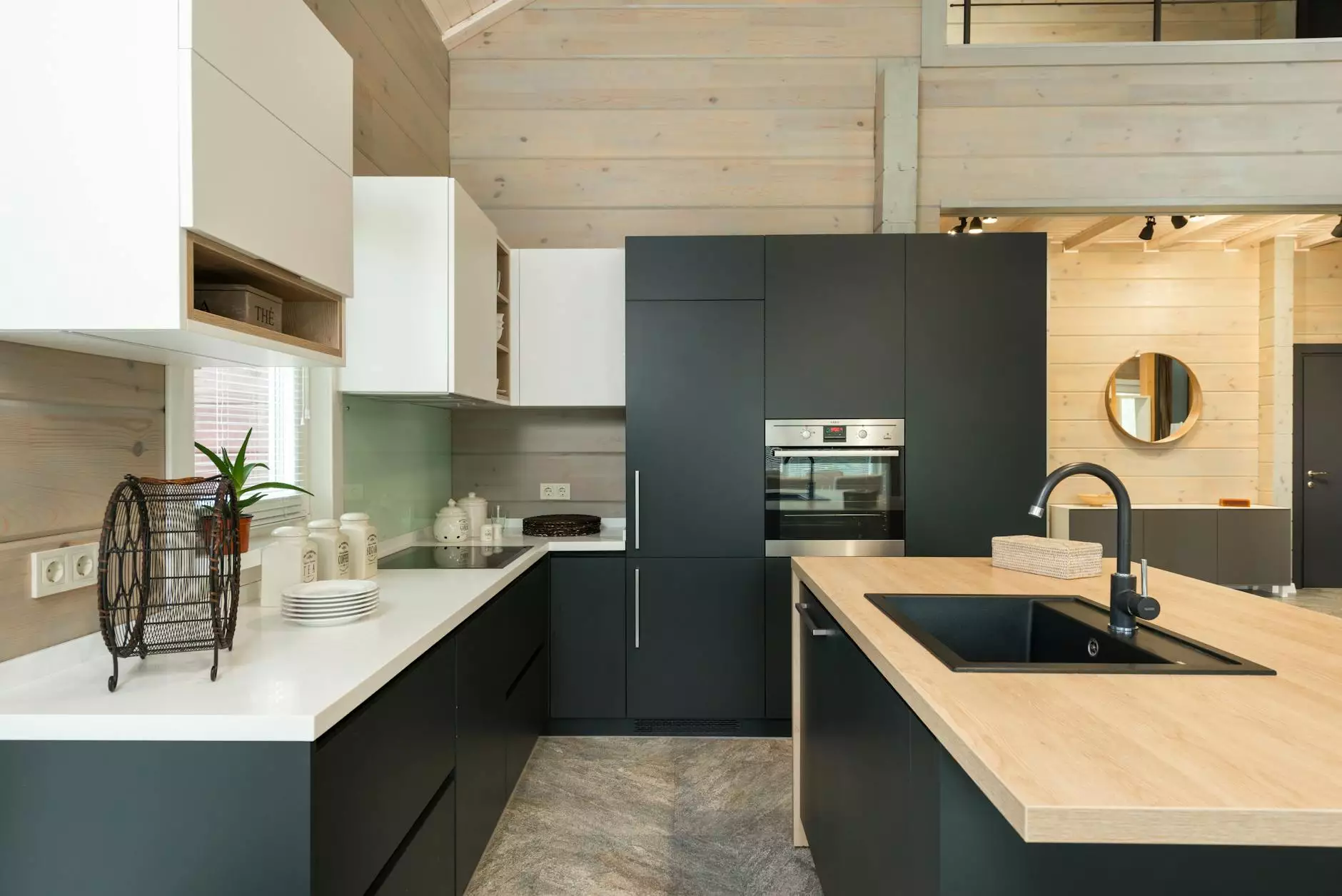 Welcome to Rasar Doug Interior Design, your premier destination for modern built-ins design and styling. As a leader in the field of home and garden interior design, we take pride in offering our clients innovative and functional built-in solutions that truly transform their living spaces. With our expertise and passion for design, we can help you create a home that is both aesthetically pleasing and highly functional.
The Art of Modern Built-Ins
Modern built-ins have become increasingly popular in contemporary interior design. They are custom-made furniture pieces that are seamlessly integrated into the existing architecture of your home. By designing built-ins that are tailor-made for your space, you can optimize every nook and cranny, maximizing storage and creating a cohesive look.
At Rasar Doug Interior Design, we believe that modern built-ins are not just functional storage solutions but also opportunities for artistic expression. Our design team combines creativity and expertise to deliver built-in solutions that are not only visually appealing but also enhance the overall functionality of your home.
Maximizing Space and Storage
One of the key advantages of modern built-ins is their ability to maximize space and storage in your home. Unlike standalone furniture pieces that can take up valuable floor area, built-ins are custom-designed to fit seamlessly into any space. This makes them ideal for rooms with limited square footage, such as small bedrooms, living rooms, or home offices.
With our design expertise, we can help you create built-ins that utilize every inch of available space, from floor to ceiling. Whether you need additional storage for books, collectibles, or media equipment, or want to integrate a workspace within your living area, our team will design and create the perfect built-ins tailored to your specific needs.
Functional and Stylish Designs
When it comes to modern built-ins, functionality should not come at the expense of style. Our team at Rasar Doug Interior Design understands the importance of creating built-ins that seamlessly blend with your home's existing design aesthetic. We specialize in crafting custom-built furniture that complements your interior decor, providing a unified and cohesive look throughout your space.
From sleek and minimalistic designs to modern, bold statements, our range of built-in options are versatile and adaptable to any design style. We work closely with our clients, taking into consideration their preferences and unique requirements, to create built-ins that not only serve a practical purpose but also add an extra layer of style and sophistication to their homes.
Collaborative Design Process
At Rasar Doug Interior Design, we believe in a collaborative design process. We understand that each client has their own ideas and vision for their home. That's why we take the time to listen and understand your needs, ensuring that the end result is a reflection of your personal taste and style.
Our expert team will work closely with you, providing guidance and expertise throughout the design and installation process. We will discuss design concepts, present you with various options, and collaborate on the selection of materials, finishes, and colors. Our goal is to create a seamless experience and deliver a built-in solution that exceeds your expectations.
Contact Us Today
If you're ready to transform your home with modern built-ins, contact Rasar Doug Interior Design today. Our team of skilled professionals is passionate about design and committed to delivering the highest level of customer satisfaction. We invite you to schedule a consultation with one of our experts and let us help you bring your vision to life. By choosing Rasar Doug Interior Design, you are choosing excellence in design and craftsmanship.
Discover the endless possibilities of modern built-ins and create a home that is both functional and stylish. Contact us today and let us embark on this exciting design journey together!