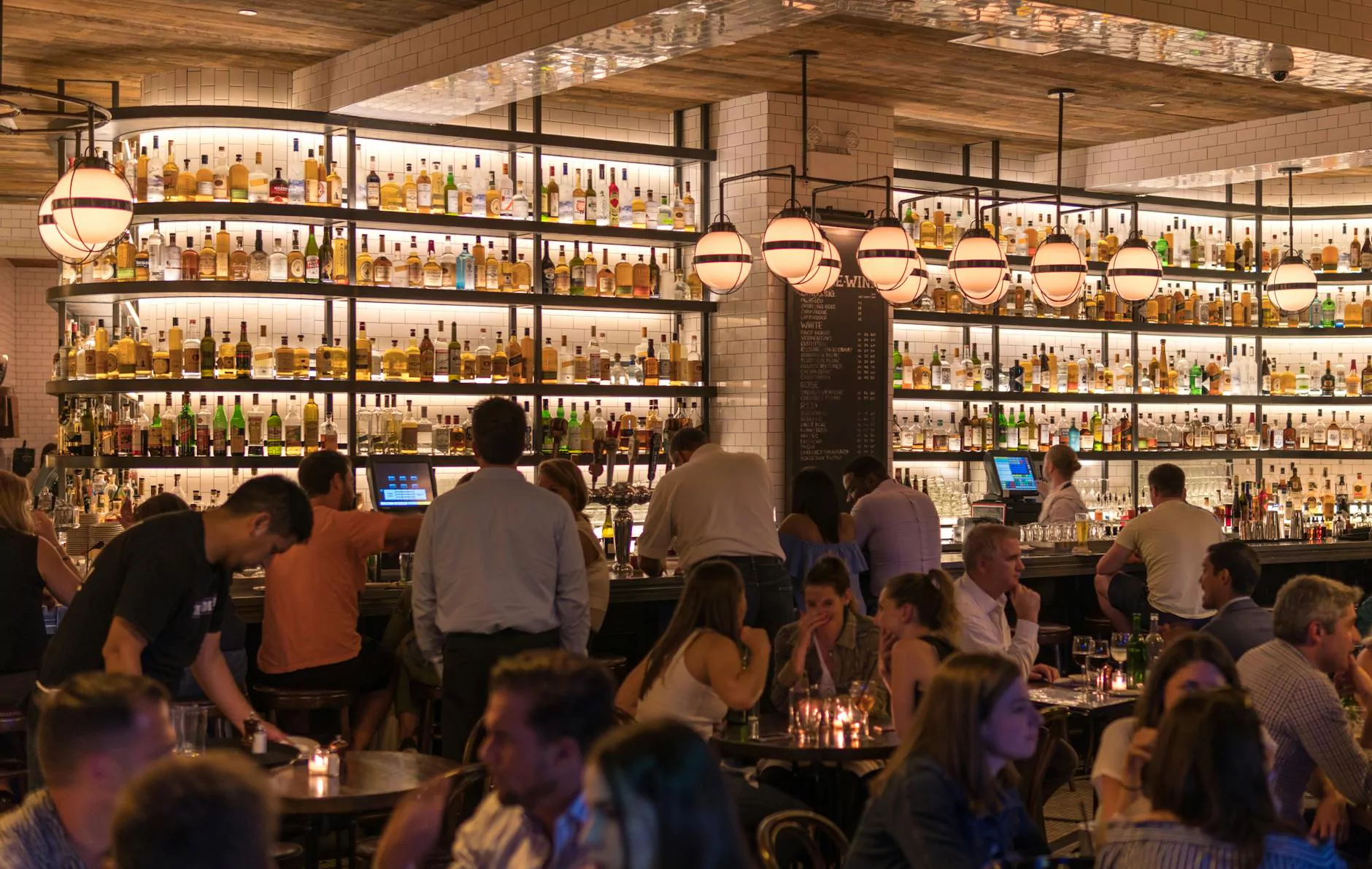 Welcome to CRU Wine Bar at the Shops at Legacy
Indulge in a one-of-a-kind wine experience at CRU Wine Bar located in the prestigious Shops at Legacy. Randy Sloan, the renowned interior designer and mastermind behind Rasar Doug Interior Design, has collaborated with CRU to create a luxurious and captivating ambiance for wine enthusiasts and connoisseurs.
About CRU Wine Bar
CRU Wine Bar is more than just a destination for wine aficionados - it's a haven that combines the perfect blend of exceptional wines, delectable cuisine, and exquisite interior design. The carefully curated wine collection and knowledgeable sommeliers ensure an unforgettable experience for guests.
The Captivating Interior Design
Randy Sloan's innovative design approach shines through in every corner of CRU Wine Bar. The tasteful and elegant decor, combined with the soothing color schemes and carefully crafted lighting, create an oasis for wine lovers. The attention to detail is evident, elevating CRU to a league of its own.
Palate-Pleasing Ambiance
Upon stepping inside CRU Wine Bar, guests are immediately enveloped in an atmosphere of refined sophistication. The warm and inviting tones, plush seating, and carefully curated art pieces contribute to an atmosphere that is both relaxing and stimulating.
Unravel the Tastes of the World
At CRU, wine enthusiasts can embark on a sensory journey through the remarkable wine regions of the world. The extensive wine list boasts a collection of hand-picked reds, whites, and rosés, each carefully chosen to complement the flavors of the global-inspired cuisine offered at CRU.
Expertly Crafted Menus
CRU's menus are a testament to the dedication and passion of its culinary team. From the small plates designed to perfectly accompany wine samplings to the mouthwatering main courses, each dish reflects a harmonious blend of flavors and artistry.
Impeccable Service
At CRU Wine Bar, guests are treated to world-class service from knowledgeable and attentive staff members. The staff's expertise in wine selection, along with their commitment to creating a memorable experience, ensures that every visit to CRU is nothing short of extraordinary.
Visit CRU Wine Bar Today
Whether you are a wine connoisseur or someone looking for a unique gathering place, CRU Wine Bar at the Shops at Legacy is the perfect destination. Immerse yourself in the unparalleled ambiance, savor the exquisite flavors, and elevate your wine experience to new heights. Visit CRU Wine Bar today and discover why it surpasses other wine bars in luxury and style.
Indulge in a memorable wine experience
Marvel at the captivating interior design by Randy Sloan
Experience the warm and inviting ambiance
Explore an extensive collection of remarkable wines
Taste the expertly crafted menus
Enjoy impeccable service from knowledgeable staff
As a distinguished interior designer specializing in home and garden design, Randy Sloan from Rasar Doug Interior Design has partnered with CRU Wine Bar to create an enchanting space that delights the senses. Together, they have redefined the concept of a wine bar.
Make your reservation at CRU Wine Bar today and embark on a journey of refined taste, elegance, and luxury.