Trusted Partners
Feb 21, 2022
About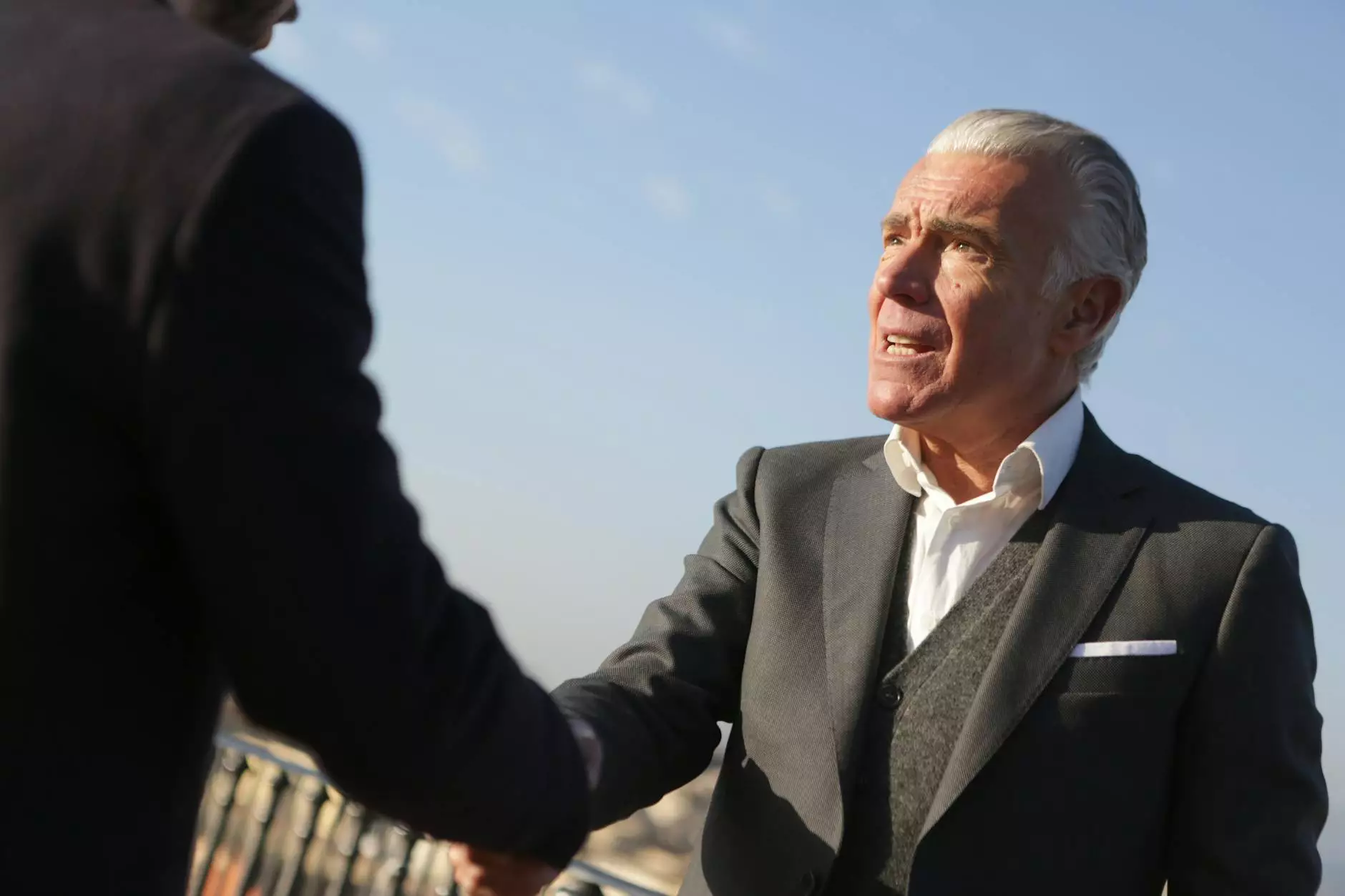 Building Strong Relationships for Exceptional Interior Design
Welcome to the Trusted Partners page of Rasar Doug Interior Design, where we take great pride in collaborating with industry-leading professionals to bring the best interior design solutions to our valued clients in the Home and Garden industry.
Our Commitment to Excellence
At Rasar Doug Interior Design, we recognize that exceptional interior design requires a team effort and the expertise of trusted partners. We have carefully curated a network of reputable professionals who share our commitment to excellence and attention to detail. Our trusted partners bring specialized skills, extensive experience, and a passion for delivering outstanding results.
Unrivaled Expertise in Home and Garden
As a leading interior design firm in the Home and Garden industry, we understand the importance of collaborating with partners who specialize in various aspects of design and construction. From architects and contractors to furniture suppliers and artisans, our partners possess unrivaled expertise in their respective fields, allowing us to deliver unparalleled design concepts and solutions tailored to our clients' unique preferences and requirements.
Exceptional Craftsmanship and Quality
We believe that attention to detail and impeccable craftsmanship are essential in creating spaces that go beyond aesthetics. Our trusted partners share our dedication to delivering top-notch quality in every aspect of the design process. From custom furniture and window treatments to lighting fixtures and flooring materials, we only work with partners who prioritize craftsmanship and consistently deliver outstanding products.
Partnership Highlights
1. Architects
Our network of talented architects brings creativity and technical expertise to the table, ensuring that the design vision is transformed into reality. From conceptualizing floor plans to optimizing spatial flow, our partners collaborate closely with our team to create spaces that are functional, aesthetically pleasing, and tailored to our clients' needs.
2. Contractors
Our trusted contractors are at the forefront of translating design concepts into reality. With their outstanding project management skills and attention to detail, they ensure seamless execution, timely completion, and exceptional workmanship. Working hand in hand with our team, they turn our clients' dream spaces into reality.
3. Artisans and Craftsmen
We collaborate with skilled artisans and craftsmen who specialize in creating custom pieces that add unique character to our designs. Whether it's handcrafted furniture, intricate woodwork, or bespoke lighting fixtures, their artistry and attention to detail elevate our projects to new levels of sophistication and elegance.
4. Furniture Suppliers
We partner with reputable furniture suppliers, offering a wide range of high-quality pieces to suit various design styles and preferences. From contemporary and modern to classic and vintage, our suppliers provide a curated selection of furniture that complements our design concepts, ensuring a harmonious and cohesive look in every space.
5. Material and Product Suppliers
Our partnership with reliable material and product suppliers allows us to source premium materials, finishes, and accessories for our projects. From luxurious fabrics and finishes to state-of-the-art appliances, we have access to a wide range of options that enable us to create stunning interiors that stand the test of time.
Experience the Difference
Collaborating with trusted partners has been instrumental in our success at Rasar Doug Interior Design. Our processes and relationships allow us to streamline and enhance every aspect of our projects, resulting in unforgettable spaces that exceed our clients' expectations. We invite you to explore our portfolio and witness the transformative power of our collective expertise.
Contact Us
For more information about our trusted partners or to discuss your interior design project, please don't hesitate to reach out to our team at Rasar Doug Interior Design. We look forward to working with you and creating exceptional spaces together!
© 2021 Rasar Doug Interior Design. All rights reserved.