Interior Design Process - Rasar Doug Interior Design
Dec 7, 2020
Trusted Partners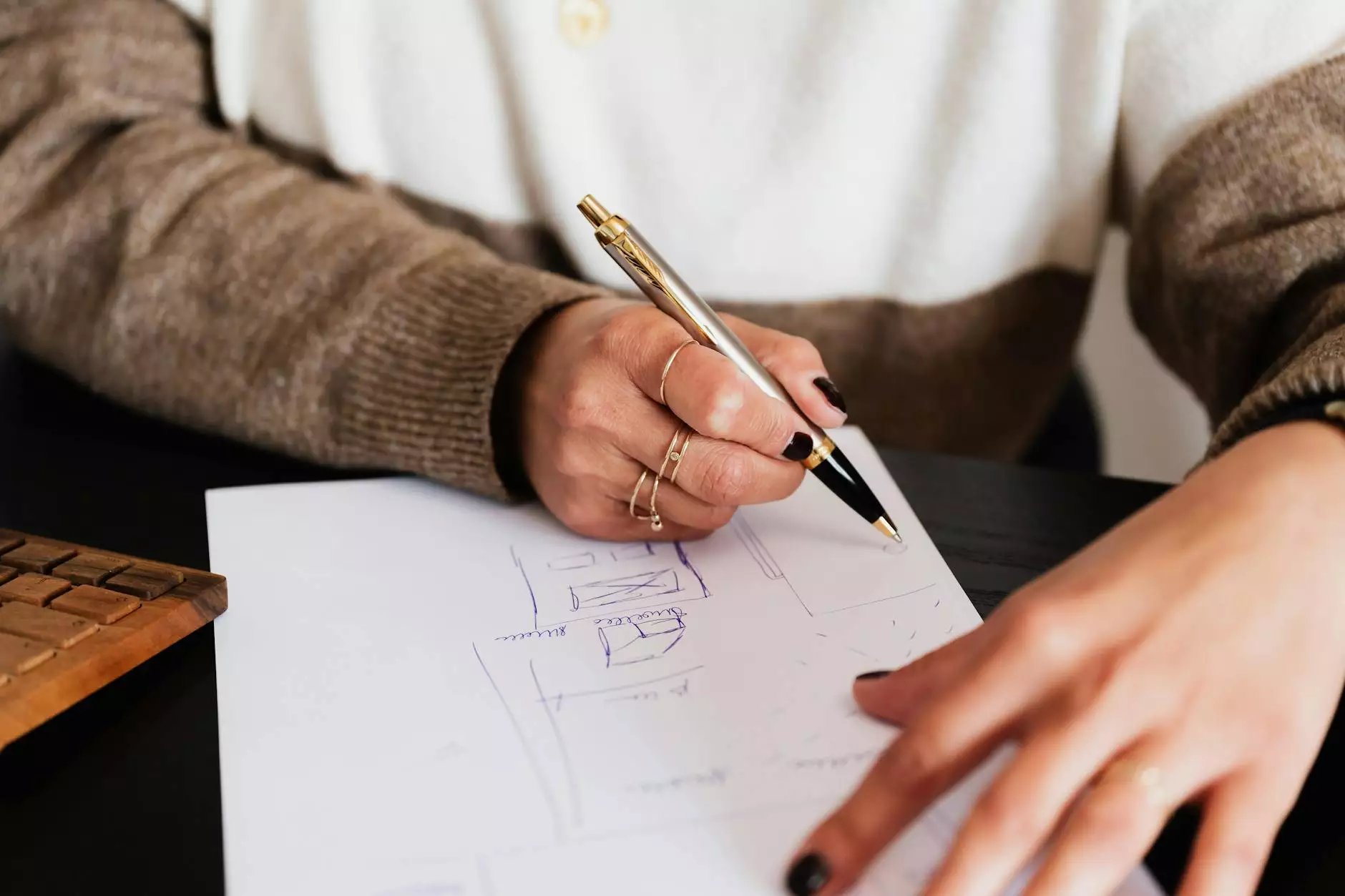 Introduction
Welcome to Rasar Doug Interior Design, the leading experts in Home and Garden - Interior Design. With our unparalleled attention to detail, innovative design solutions, and commitment to client satisfaction, we are dedicated to transforming your space into a truly extraordinary masterpiece.
The Art of Interior Design
When it comes to interior design, it is not merely about arranging furniture or selecting color palettes; it is an art form. At Rasar Doug Interior Design, we understand the intricacies involved in creating a harmonious blend of functionality, aesthetics, and personal style.
Our team of highly skilled designers takes pride in their ability to conceptualize, plan, and execute exceptional interior design projects. We believe that each space has its unique story to tell, and it is our mission to bring that story to life through our innovative designs.
Our Comprehensive Process
At Rasar Doug Interior Design, we follow a meticulous and client-centered process to ensure that every project exceeds expectations. Our step-by-step approach allows us to create a seamless journey from initial consultation to final implementation:
1. Discovery
In this initial phase, we take the time to understand your design needs, preferences, and goals. Our team will conduct a detailed interview to gain insights into your lifestyle, personal style, and functional requirements. By listening attentively, we can tailor our design concepts specifically to you.
2. Planning and Conceptualization
Once we have gathered all the necessary information, our team of designers begins the planning and conceptualization process. Utilizing our vast industry knowledge and creative expertise, we develop a unique design plan that reflects your vision and objectives.
During this phase, we consider various elements such as space utilization, lighting, color schemes, materials, and furniture selection. We strive to strike the perfect balance between functionality and aesthetics, ensuring a design that stands the test of time while captivating the senses.
3. Design Development
After the planning phase, we move on to the design development stage. Here, we bring your vision to life through detailed floor plans, 3D visualizations, material samples, and mood boards. Our goal is to provide you with a comprehensive understanding of the proposed design, enabling you to make informed decisions.
During this phase, we encourage collaboration and feedback, as we believe that your input is crucial in creating a space that truly reflects your personality and style.
4. Execution and Implementation
Once the design plans are finalized, we proceed to the execution and implementation stage. Our team manages all aspects of the project, from sourcing high-quality materials to coordinating with skilled craftsmen and contractors. We oversee every detail to ensure impeccable craftsmanship and timely delivery.
5. Final Touches and Reveal
The final phase of the process involves adding the finishing touches that elevate the design to its full potential. We carefully curate furnishings, accessories, artwork, and other elements to enhance the overall ambiance and create a cohesive, visually stunning space.
Upon completion, we reveal the transformed space to you, allowing you to experience the beauty and functionality of our design firsthand.
Contact Us Now
Find out why Rasar Doug Interior Design is the go-to choice for Home and Garden - Interior Design projects. Contact us now to schedule a consultation and discover how we can turn your dream space into a reality. Trust our expertise and let us transform your home into a true work of art.
Note: For the sake of brevity, we have provided a summarized overview of our interior design process. Each project is unique and may require additional steps or variations in the process to ensure optimal results.