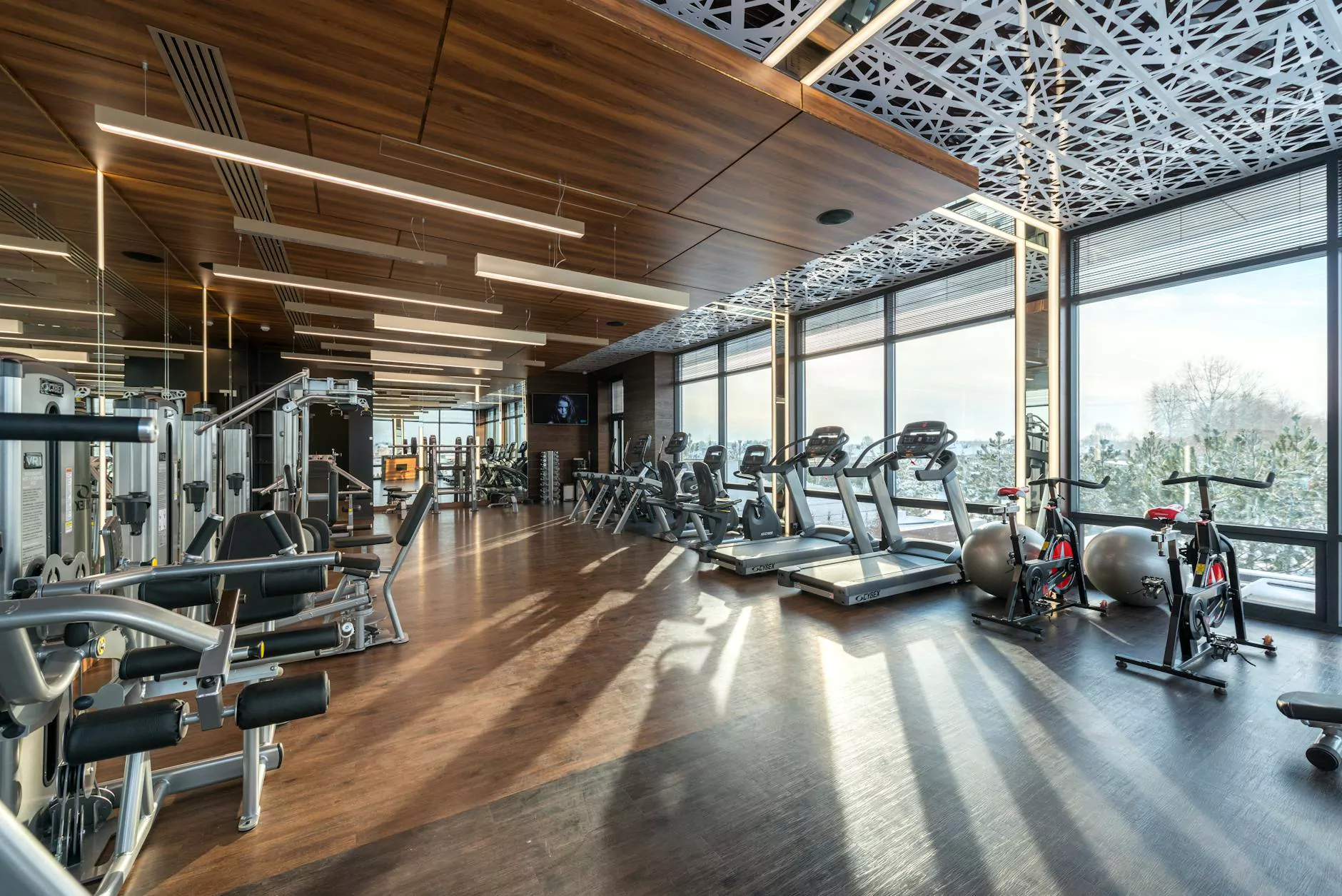 Welcome to Rasar Doug Interior Design - Your Gym Design Experts
At Rasar Doug Interior Design, we are passionate about creating innovative and inspiring gym designs for your home and garden. Our team of experienced designers understands that a well-designed workout space can make a world of difference in achieving your fitness goals. With our expertise in home and garden - interior design, we specialize in creating power-packed gym environments that combine functionality, style, and motivation.
Create Your Ideal Fitness Haven
Your home gym should be more than just a room with exercise equipment. It should be a space that invigorates and motivates you, pushing you to reach new heights in your fitness journey. Whether you're a seasoned athlete or just starting your fitness routine, our power-packed gym designs will cater to your specific needs and preferences.
Our dedicated team of designers will work closely with you to understand your goals, preferences, and available space. We take into consideration factors such as lighting, flooring, acoustics, equipment placement, and overall atmosphere. By carefully considering every aspect, we ensure that your gym design is optimized to enhance your performance and overall well-being.
Customized Gym Design Solutions
At Rasar Doug Interior Design, we believe that every gym design should reflect the unique personality and lifestyle of its owner. This is why we offer customizable gym design solutions that allow you to create a space that is truly yours. From sleek and modern designs to rustic and cozy aesthetics, we have the expertise to bring your vision to life.
When designing your gym, we pay close attention to the smallest details. Incorporating color psychology, ergonomic principles, and innovative storage solutions, we optimize your gym's functionality and aesthetics. Our goal is to create a space that you not only enjoy working out in but also take pride in showing off to your friends and family.
Stay Motivated with Inspiring Design Elements
A well-designed gym should not only be functional but also inspire and motivate you to push your limits. Our team at Rasar Doug Interior Design knows the importance of creating an environment that energizes and uplifts your spirits during workouts.
With careful consideration of lighting, decor, and inspirational artwork, we curate a space that evokes positive emotions and encourages you to achieve your fitness goals. Our expert designers have a keen eye for blending aesthetics with practicality, ensuring that your gym design supports your workout routine.
Contact Us for Your Gym Design Consultation
Ready to transform your home gym into a power-packed haven? Contact Rasar Doug Interior Design today for a consultation. Our experienced team is ready to partner with you to create a gym design that surpasses your expectations.
With our expertise in home and garden - interior design, we have the knowledge and skills to deliver outstanding results. Don't settle for a basic gym space; let us help you create a fitness environment that motivates and inspires you every step of the way.
Call us at [insert phone number] or email us at [insert email address] to schedule your consultation. We look forward to bringing your dream gym to life!