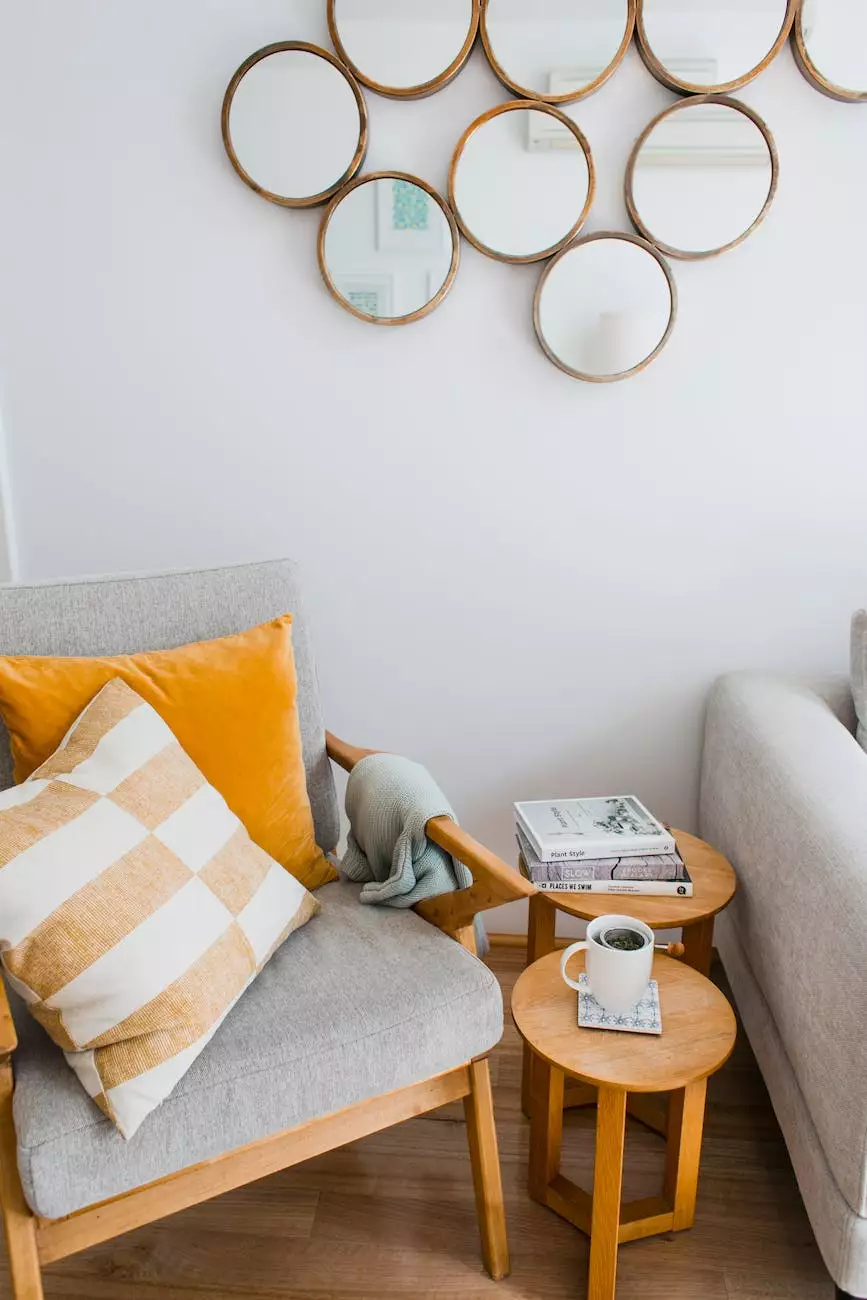 Enhance Your Home with Exquisite Coffee Tables
Welcome to Rasar Doug Interior Design, your premier destination for exceptional interior design services in Bellevue, WA. As experts in the field of home and garden, we understand the importance of finding the perfect coffee table to elevate the style and functionality of your living space.
Uniquely Crafted Coffee Tables in Bellevue, WA
At Rasar Doug Interior Design, we take pride in offering a wide selection of unique and beautifully crafted coffee tables that will become the focal point of any room. Our team of talented interior designers works tirelessly to create pieces that seamlessly blend style and functionality, making us the go-to choice for discerning homeowners in Bellevue, WA.
Style Meets Functionality
When selecting a coffee table, it is essential to consider both style and functionality. Our coffee tables are not just visually appealing, but also designed to meet your specific needs. Whether you desire extra storage space, a durable surface for daily use, or a statement piece that reflects your personal style, we have the perfect coffee table for you.
Endless Design Options
At Rasar Doug Interior Design, we understand that each homeowner has unique tastes and preferences. That's why we offer an extensive range of design options for our coffee tables. From sleek and modern designs to rustic and farmhouse-inspired styles, we have something to suit every aesthetic. Our team will work closely with you to understand your vision and create a custom coffee table that exceeds your expectations.
Quality Materials
We believe in using only the finest materials to ensure the longevity and durability of our coffee tables. Each piece is crafted with precision and attention to detail, guaranteeing that you'll be enjoying your coffee table for years to come. Our commitment to quality extends to every aspect of our work, from the selection of materials to the craftsmanship of the final product.
Expert Guidance and Personalized Solutions
Choosing the perfect coffee table for your home can be overwhelming, but our expert interior designers are here to guide you every step of the way. We take the time to understand your unique needs, preferences, and budget to provide personalized solutions that will transform your living space. With our knowledge and expertise, you can trust that you'll find the ideal coffee table that perfectly suits your style and requirements.
Contact Us Today
Ready to elevate your living space with a stunning coffee table in Bellevue, WA? Contact Rasar Doug Interior Design today. Our dedicated team is passionate about creating exceptional interior solutions that enhance your home's aesthetic appeal and functionality. Experience the difference of working with talented professionals who prioritize your satisfaction. Schedule a consultation with us today and let us help you find the perfect coffee table for your home.