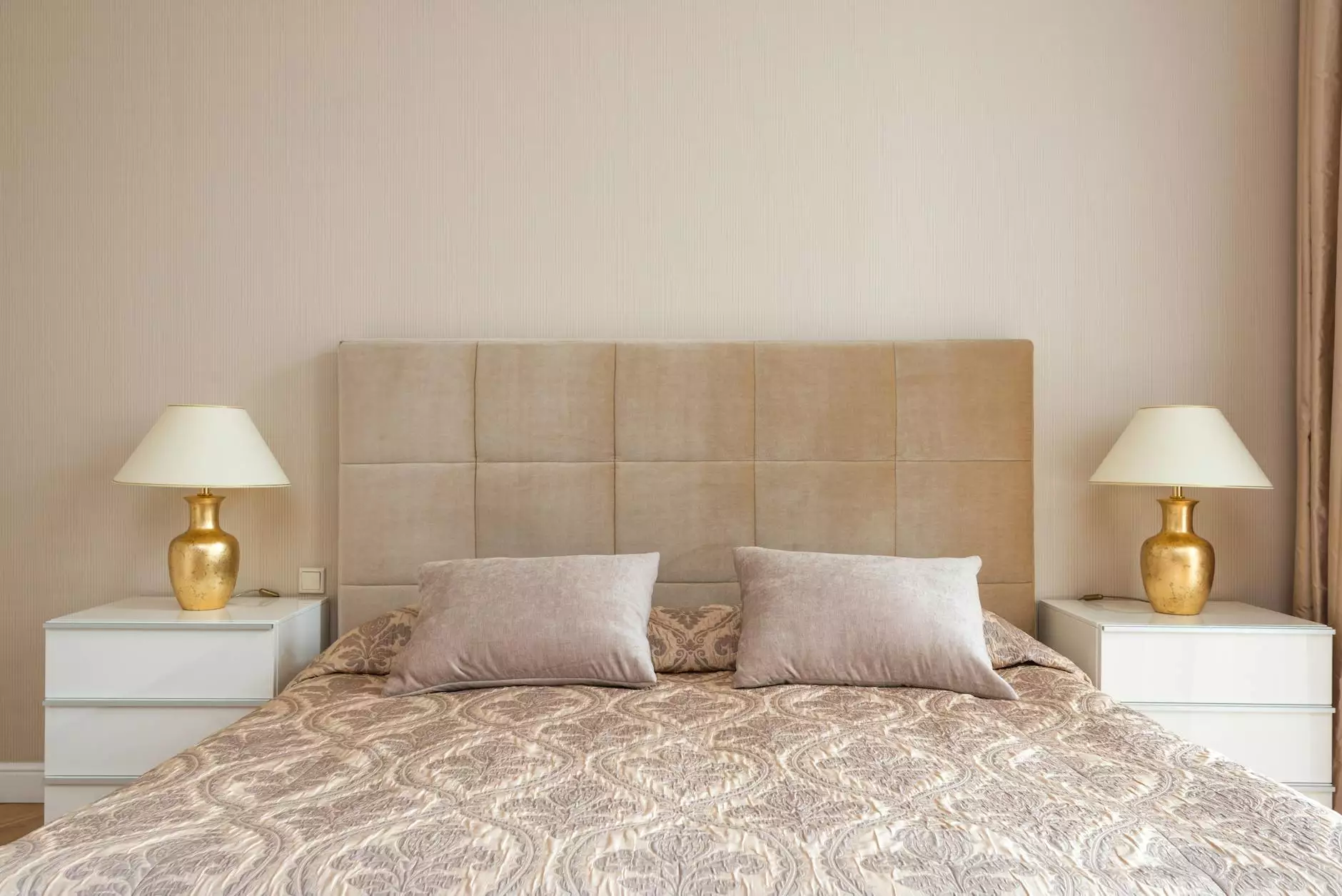 Enhance Your Bedroom Decor with Stylish Nightstands
Looking for beautiful and functional bedroom nightstands in Bellevue, WA? Look no further! Rasar Doug Interior Design offers a diverse selection of high-quality nightstands that can elevate the style and functionality of your bedroom.
Why Choose Our Bedroom Nightstands?
At Rasar Doug Interior Design, we understand that nightstands are not just for holding your bedtime essentials; they contribute significantly to the overall aesthetic appeal of your bedroom. That is why we diligently curate a collection of top-notch nightstands that combine style, functionality, and durability.
Stylish Designs to Suit Every Bedroom
Our bedroom nightstands come in a variety of styles, ranging from modern and contemporary to classic and traditional. Whatever your personal taste or bedroom theme, you are sure to find the perfect nightstand that complements your existing furniture and enhances the overall ambiance of your bedroom.
High-Quality Craftsmanship
Each nightstand featured in our collection is crafted with utmost precision and attention to detail. We collaborate with renowned furniture manufacturers who share our commitment to providing exceptional quality. From exquisite woodwork to meticulous finishes, our nightstands are built to withstand the test of time.
Functional Features
Our bedroom nightstands are not only aesthetically pleasing but also highly functional. We offer a variety of designs that include built-in drawers, shelves, or a combination of both. You can conveniently store your books, reading glasses, alarm clock, and other essentials within easy reach, ensuring a clutter-free and peaceful bedroom environment.
Expert Advice and Guidance
Choosing the right nightstand for your bedroom can be overwhelming with so many options available. Our experienced interior designers are here to assist you throughout the selection process. They will listen to your preferences, provide expert advice, and help you make an informed decision that aligns with your unique requirements and style.
Visit Rasar Doug Interior Design Today!
Discover the perfect bedroom nightstand that reflects your personality and enhances your bedroom decor. Visit Rasar Doug Interior Design in Bellevue, WA, and explore our wide selection of high-quality nightstands.
Unparalleled Customer Satisfaction
At Rasar Doug Interior Design, customer satisfaction is our top priority. We strive to provide a seamless and enjoyable shopping experience from start to finish. Our friendly staff is ready to address any questions or concerns you may have, ensuring that you find the ideal nightstand for your bedroom.
Delivery and Installation Services
Worried about the logistics of transporting and assembling your new nightstand? Leave the heavy lifting to us! We offer reliable delivery and installation services to ensure that your nightstand arrives safely and is set up correctly in your bedroom. Sit back, relax, and let our professionals handle the rest!
Transform Your Bedroom with Rasar Doug Interior Design
Upgrade your bedroom with a stunning and functional nightstand from Rasar Doug Interior Design. Our extensive range of options, exceptional craftsmanship, and personalized customer service set us apart from the rest. Explore our collection today and discover the perfect nightstand to complete your dream bedroom!