Bakers Kitchen
Nov 25, 2022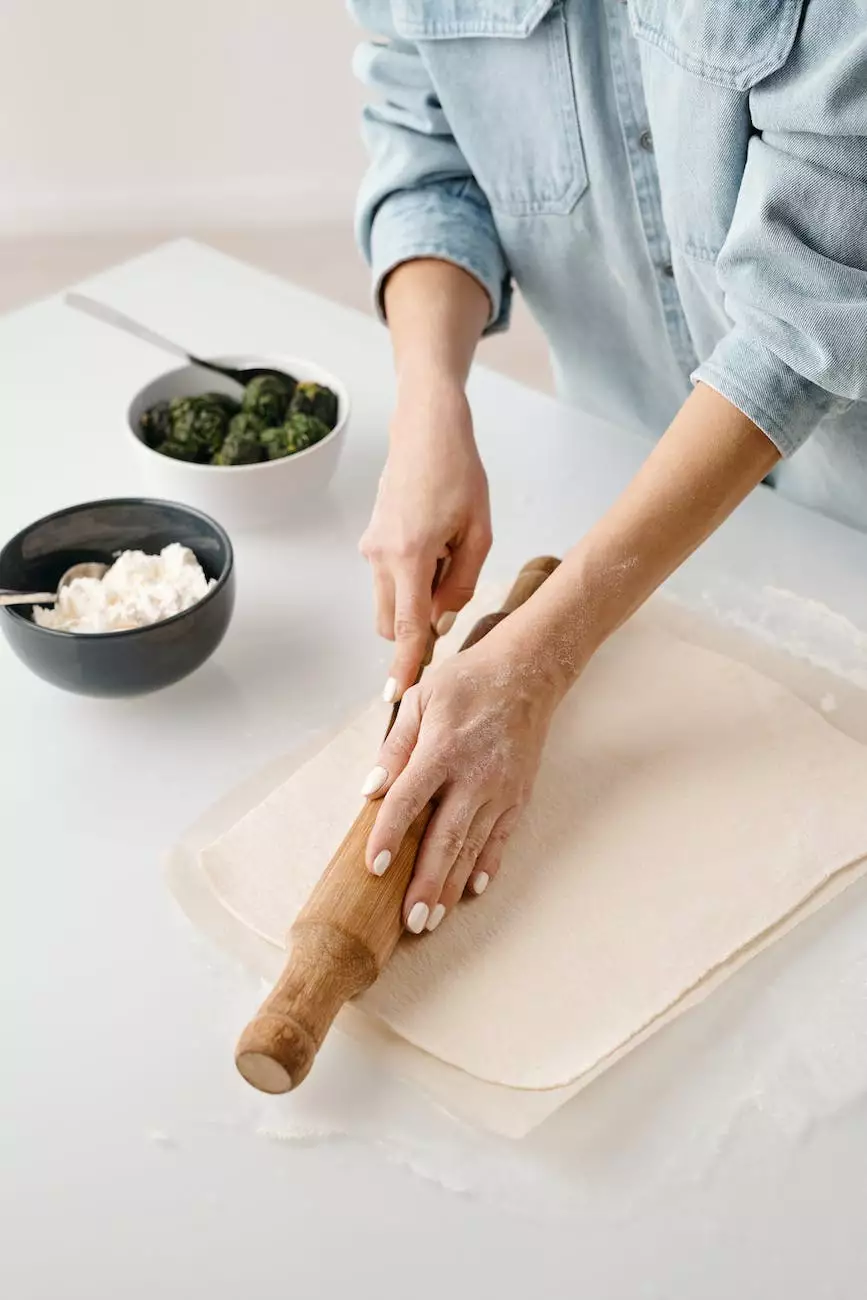 Elevate Your Kitchen with Rasar Doug Interior Design
Transforming Kitchens into Artwork
At Rasar Doug Interior Design, we take pride in helping our clients achieve their dream kitchen spaces. The Bakers Kitchen project is a prime example of our expertise and dedication to creating exceptional interior designs for homes and gardens.
Unleash the Potential of Your Kitchen
Your kitchen is more than just a place to prepare meals; it's the heart of your home. It should reflect your personal style, optimize functionality, and provide a warm and inviting atmosphere for both family gatherings and culinary adventures.
Our team of talented designers understands the importance of balancing aesthetics and functionality. With years of experience in the field of interior design, we have mastered the art of transforming ordinary kitchens into extraordinary spaces.
The Essence of Bakers Kitchen
The Bakers Kitchen project showcases the seamless integration of elegant design elements with practical features. Our skilled designers pay close attention to every detail, ensuring that the final result surpasses your expectations.
Bringing Your Vision to Life
At Rasar Doug Interior Design, we believe in collaboration. We work closely with our clients to understand their vision, preferences, and lifestyle. This collaborative approach allows us to create personalized designs that perfectly align with your unique taste and needs.
Attention to Detail
From selecting the finest materials to choosing the perfect color palette, we leave no stone unturned when it comes to creating exquisite kitchens. Our designers meticulously consider the layout, lighting, storage solutions, and finishes – all while keeping your budget in mind.
Expertise and Quality Craftsmanship
With Rasar Doug Interior Design, you can trust that your kitchen is in the hands of seasoned professionals. We collaborate with skilled craftsmen and suppliers who share our passion for excellence, ensuring that every aspect of your project is executed to perfection.
Our Commitment to Exceptional Service
At Rasar Doug Interior Design, our clients' satisfaction is our top priority. We strive to provide a seamless and stress-free experience, from the initial design consultation to the final installation. Our team is dedicated to delivering impeccable results that exceed your expectations.
Experience the Bakers Kitchen Difference
Ready to elevate your kitchen to new heights? Contact Rasar Doug Interior Design today to schedule a consultation. Let our team of experts turn your dream kitchen into a reality. Experience the difference of Bakers Kitchen – where impeccable design meets functionality.
About Rasar Doug Interior Design
Rasar Doug Interior Design is a trusted name in the home and garden interior design industry. With years of experience and a passion for creating exceptional living spaces, we have established ourselves as a go-to design firm for homeowners seeking professional expertise.
Our Philosophy
At Rasar Doug Interior Design, we believe that interior design is an art form that should reflect the personality and lifestyle of our clients. We are dedicated to crafting unique spaces that enhance the beauty and functionality of your home, while staying true to your vision.
Our Services
Our comprehensive range of interior design services covers all aspects of transforming your home and garden. From concept development and space planning to selecting furnishings, fabrics, and finishes, our team handles every detail with utmost care and precision.
Our expertise extends to various areas, including kitchens, bathrooms, living rooms, bedrooms, outdoor spaces, and more. Whether you're looking to renovate a single room or embark on a full-scale home transformation, we have the knowledge and skills to bring your vision to life.
The Rasar Doug Difference
What sets Rasar Doug Interior Design apart is our commitment to delivering exceptional results that surpass expectations. We approach each project with meticulous attention to detail, ensuring that every element aligns harmoniously to create a cohesive and aesthetically pleasing space.
Contact Us
Ready to embark on your home transformation journey? Reach out to Rasar Doug Interior Design today. Our friendly team looks forward to discussing your project and helping you bring your dream space to life.