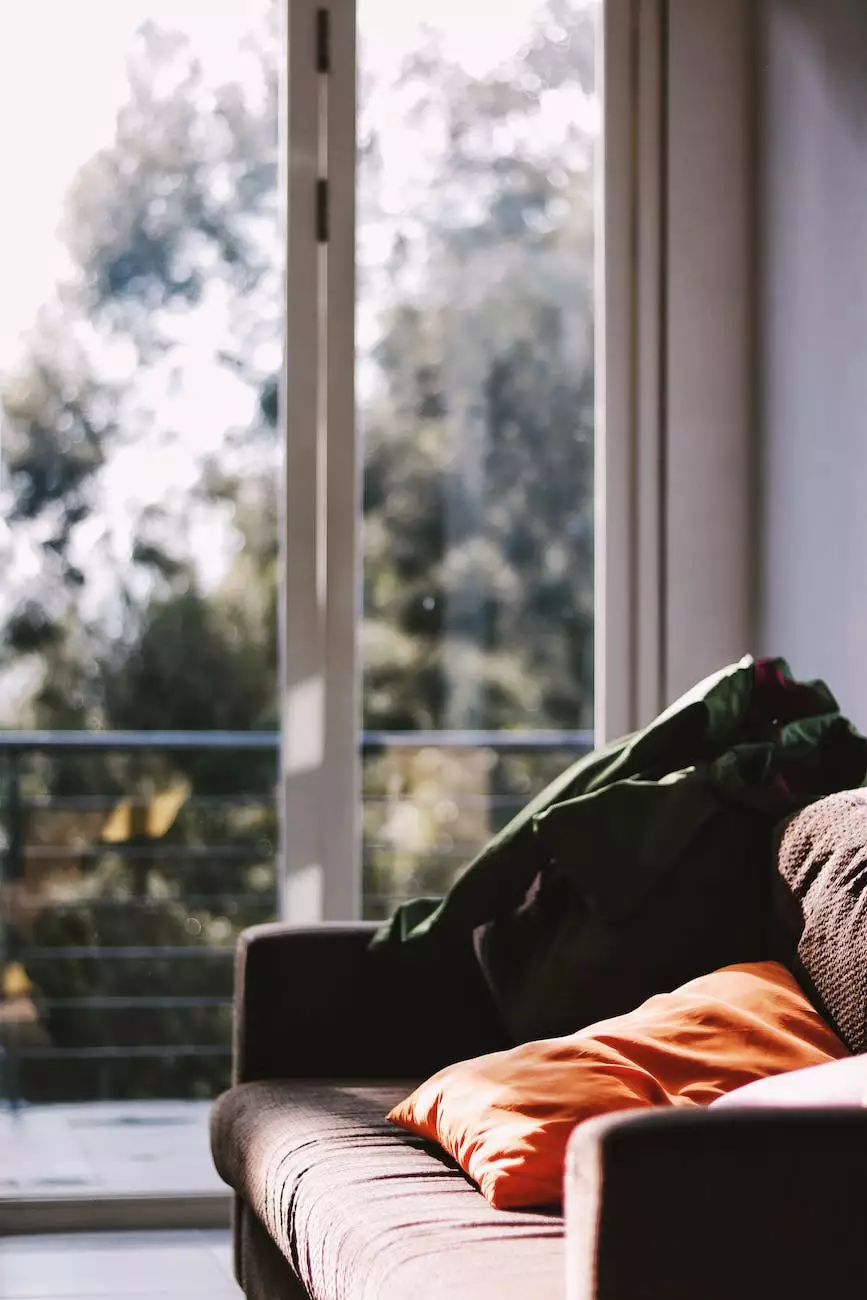 Welcome to Rasar Doug Interior Design, your go-to destination for exquisite home furnishings and interior design solutions. In the realm of Home and Garden - Interior Design, our team of experts takes pride in offering exceptional products and services that transform your living space into a luxurious haven. Today, we present to you the elegant and sophisticated Rupert Sofa, a statement piece that will elevate your home decor to new heights.
Unparalleled Comfort and Style
The Rupert Sofa is not just a typical piece of furniture; it's a work of art meticulously crafted to provide unmatched comfort and style. Our team of skilled artisans at Rasar Doug Interior Design pays attention to every detail to ensure a sofa that is both visually stunning and incredibly comfortable. The plush cushions, expertly tailored upholstery, and sturdy frame make this sofa a true investment in quality and luxury.
Our commitment to exceptional craftsmanship is evident in the design of the Rupert Sofa. The sleek lines and contemporary aesthetic make it a versatile addition to any home decor, fitting seamlessly into modern, transitional, or traditional interiors. Whether you have a small apartment or a spacious living room, this sofa will effortlessly enhance the ambiance of your space.
Customization Options
At Rasar Doug Interior Design, we understand that every homeowner has unique preferences and requirements. That's why we offer a range of customization options for the Rupert Sofa. From selecting the perfect fabric or leather to choosing the ideal color and finish, our team is here to help you create a sofa that reflects your personal style.
Not only can you customize the aesthetics of the Rupert Sofa, but you can also tailor its dimensions to fit your living space. Whether you need a compact loveseat or a spacious sectional with ample seating, we can make it happen. Our interior designers will work closely with you to ensure your sofa is a perfect fit for your home.
Exceptional Quality and Durability
Investing in a sofa is a long-term commitment, and we understand the importance of durability and quality. The Rupert Sofa, crafted with the finest materials, is built to stand the test of time. From the solid hardwood frame to the premium upholstery, every component of this sofa is carefully chosen to ensure exceptional resilience and longevity.
When you choose the Rupert Sofa from Rasar Doug Interior Design, you can rest assured that you're investing in furniture that will remain both stunning and sturdy for years to come. Our commitment to quality extends to every aspect of our products, guaranteeing your satisfaction and creating a lasting impression.
Your Personalized Home Design Experience
At Rasar Doug Interior Design, we believe in providing our clients with a personalized and enjoyable home design experience. When you choose the Rupert Sofa, you are not simply purchasing a piece of furniture; you are embarking on a journey of collaboration and creativity.
Our team of experienced interior designers will guide you through the entire design process, helping you choose complementary decor elements, accessories, and lighting options. We believe that every element in your home should harmonize, creating a cohesive and visually pleasing space.
Contact Us
If you're ready to elevate your home decor with the Rupert Sofa, or if you have any questions or inquiries, we invite you to contact us at Rasar Doug Interior Design. Our knowledgeable team is always available to assist you in making the right choices for your home.
Visit our website today to explore the Rupert Sofa and discover our complete range of high-quality, custom-designed products. Transform your living space into a haven of comfort and sophistication with Rasar Doug Interior Design.