About Bob Schoenfeld - Rasar Doug Interior Design
Oct 30, 2022
About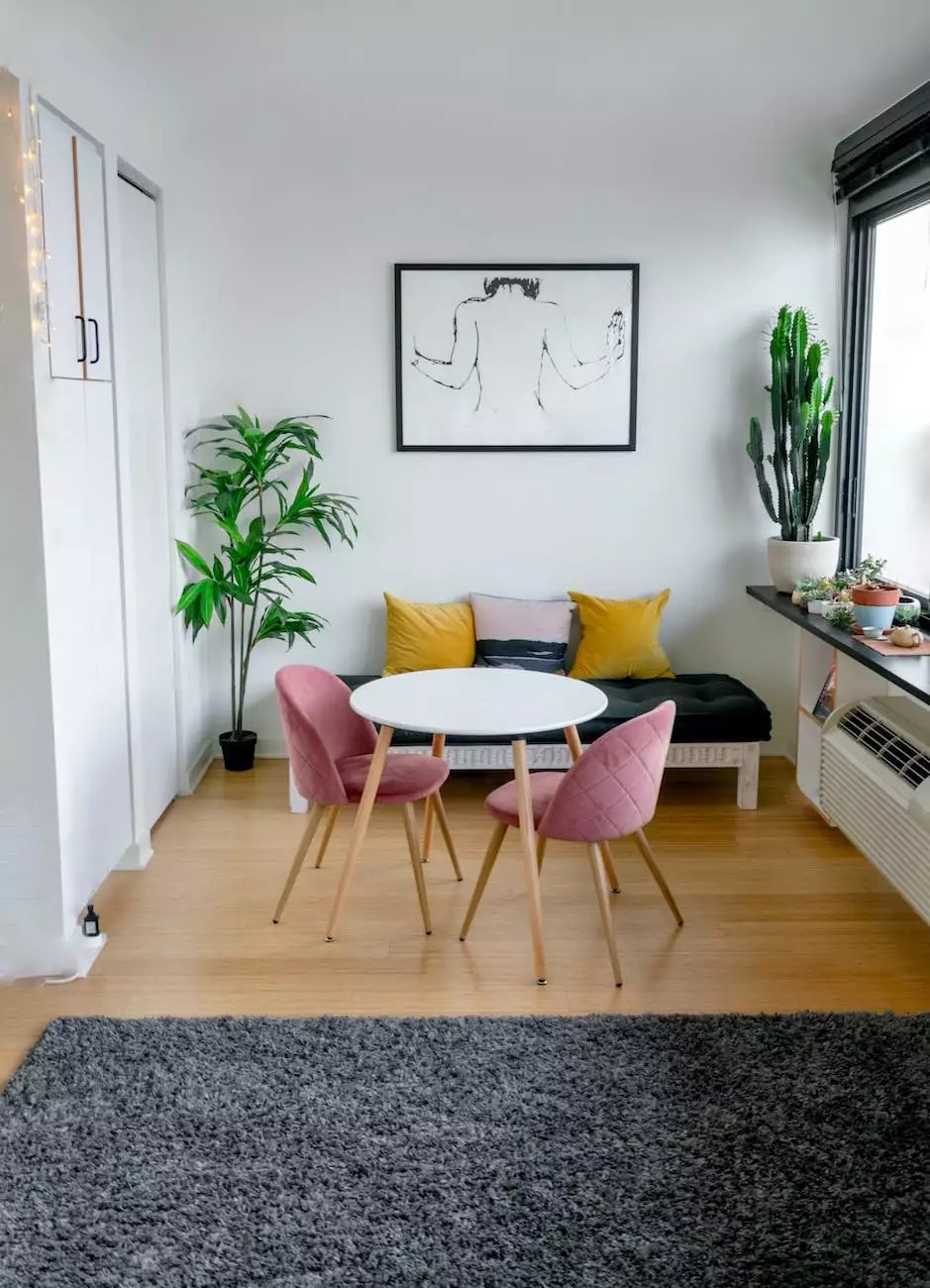 Introduction
Welcome to the page dedicated to Bob Schoenfeld, a prominent figure in the interior design industry. Here at Rasar Doug Interior Design, we take pride in our high-end interior design services for both homes and gardens. Join us as we explore the journey and accomplishments of Bob Schoenfeld, the creative mind behind our exceptional designs.
A Passion for Interior Design
Bob Schoenfeld's love for interior design sparked at an early age. Growing up surrounded by art and creativity, Bob developed an innate sense of aesthetics and an eye for detail. This passion led him to pursue a career in the world of interior design, a field where he could truly express his artistic vision.
Years of Experience
With over 20 years of experience in the industry, Bob Schoenfeld has honed his craft, continuously pushing the boundaries of interior design. His wealth of knowledge and hands-on experience allows him to transform any space into a harmonious blend of functionality and beauty.
Cutting-Edge Designs
At Rasar Doug Interior Design, we strive to stay at the forefront of design trends and innovations. Bob Schoenfeld's ability to blend creativity with functionality ensures that our clients receive unique and timeless designs for their homes and gardens. From contemporary minimalism to classic elegance, Bob's designs cater to a wide range of styles and preferences.
Collaborative Approach
One of Bob Schoenfeld's greatest strengths is his collaborative approach to interior design. He believes in actively involving clients in the creative process, listening to their needs and desires, and translating them into beautiful, functional spaces. By fostering open communication and building strong relationships with our clients, we ensure that each project reflects their unique personalities and lifestyles.
Awards and Recognition
Throughout his career, Bob Schoenfeld has received numerous awards and accolades for his exceptional designs. His work has been featured in prestigious interior design publications, showcasing his talent and contributing to the industry's advancement. Bob's commitment to excellence has established him as a respected figure in the world of interior design.
Client Testimonials
Our clients' satisfaction is at the core of what we do. Here are just a few testimonials from clients who have had the pleasure of working with Bob Schoenfeld:
"Working with Bob was an absolute delight. His attention to detail and ability to understand our vision surpassed our expectations. Our home feels like a true reflection of who we are." - Sarah J.
"Bob's designs are simply magnificent. He has an incredible talent for creating spaces that are not only visually stunning but also functional for everyday living. We couldn't be happier with the outcome." - John D.
"Choosing Bob Schoenfeld and Rasar Doug Interior Design was the best decision we made for our home renovation. Bob's expertise and professionalism guided us through the process seamlessly. We are thrilled with the remarkable transformation." - Emily R.
Contact Us for Exceptional Designs
If you are looking to create a truly remarkable home or garden, Rasar Doug Interior Design, led by Bob Schoenfeld, is the answer. Contact us today to schedule a consultation and take the first step towards turning your design dreams into a reality. Together, we will create spaces that inspire and enrich your everyday life.