Elliot Comfort Recliner - Rasar Doug Interior Design
Oct 19, 2019
Home Pick-Me-Ups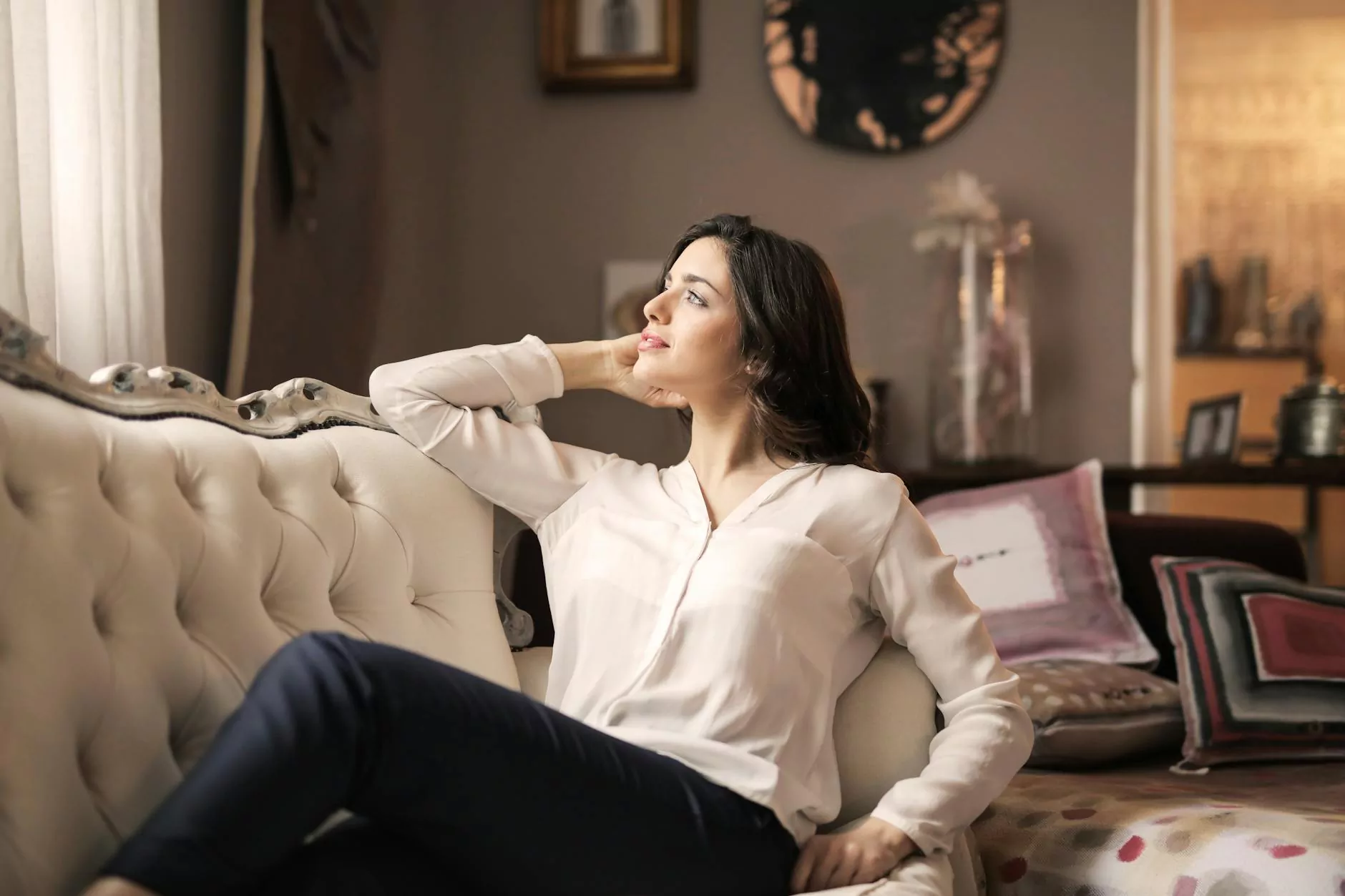 Experience Unparalleled Comfort and Style
At Rasar Doug Interior Design, we bring you the finest collection of furniture for your home and garden. Our Elliot Comfort Recliner offers the perfect blend of comfort, functionality, and style. Crafted with utmost precision and attention to detail, this recliner is designed to provide you with the ultimate relaxation experience.
Elevate the Aesthetics of Your Living Space
The Elliot Comfort Recliner is not just a chair; it is a statement of luxury and refinement. Its sleek and modern design effortlessly enhances the aesthetics of any room. Whether you want to create a cozy reading nook in your study or a relaxing corner in your living room, this recliner fits seamlessly into any interior design.
Unmatched Comfort and Support for Your Body
When it comes to relaxation, comfort is key. The Elliot Comfort Recliner features a plush cushioning and ergonomic design to provide optimal support to your body. Sink into its soft embrace and feel the stress melt away. With its adjustable reclining mechanism, you can easily find the perfect position to suit your preferences.
Key Features of the Elliot Comfort Recliner:
High-Quality Materials: Crafted from premium materials, this recliner exudes durability and elegance.
Modern Design: Its contemporary design complements various interior styles, adding a touch of sophistication to your space.
Reliable Reclining Mechanism: The smooth reclining mechanism allows you to effortlessly adjust the chair to your desired position.
Comfortable Cushioning: Sink into the plush cushioning for unparalleled comfort and support.
Elegant Upholstery: Choose from a wide range of luxurious upholstery options to match your personal style.
Sturdy Construction: Designed for long-lasting durability and reliability.
Easy Maintenance: The high-quality materials ensure easy cleaning and maintenance.
Perfect for Your Home and Garden
The Elliot Comfort Recliner is not limited to indoor use only. Its versatile design makes it an excellent addition to your outdoor space as well. Whether you wish to unwind by the poolside or sip your morning coffee on the patio, this recliner offers the perfect blend of style and relaxation.
Transform Your Living Experience
Rasar Doug Interior Design is dedicated to enhancing your living experience by offering furniture pieces that redefines comfort and style. The Elliot Comfort Recliner is a testament to our commitment to quality and customer satisfaction. With a focus on creating spaces that exude elegance and functionality, we bring you furniture that stands the test of time.
Bring Home the Elliot Comfort Recliner Today
Upgrade your living space with the Elliot Comfort Recliner. Visit our website or contact us today to explore our wide range of furniture options for your home and garden. Experience luxury, style, and comfort like never before with Rasar Doug Interior Design.