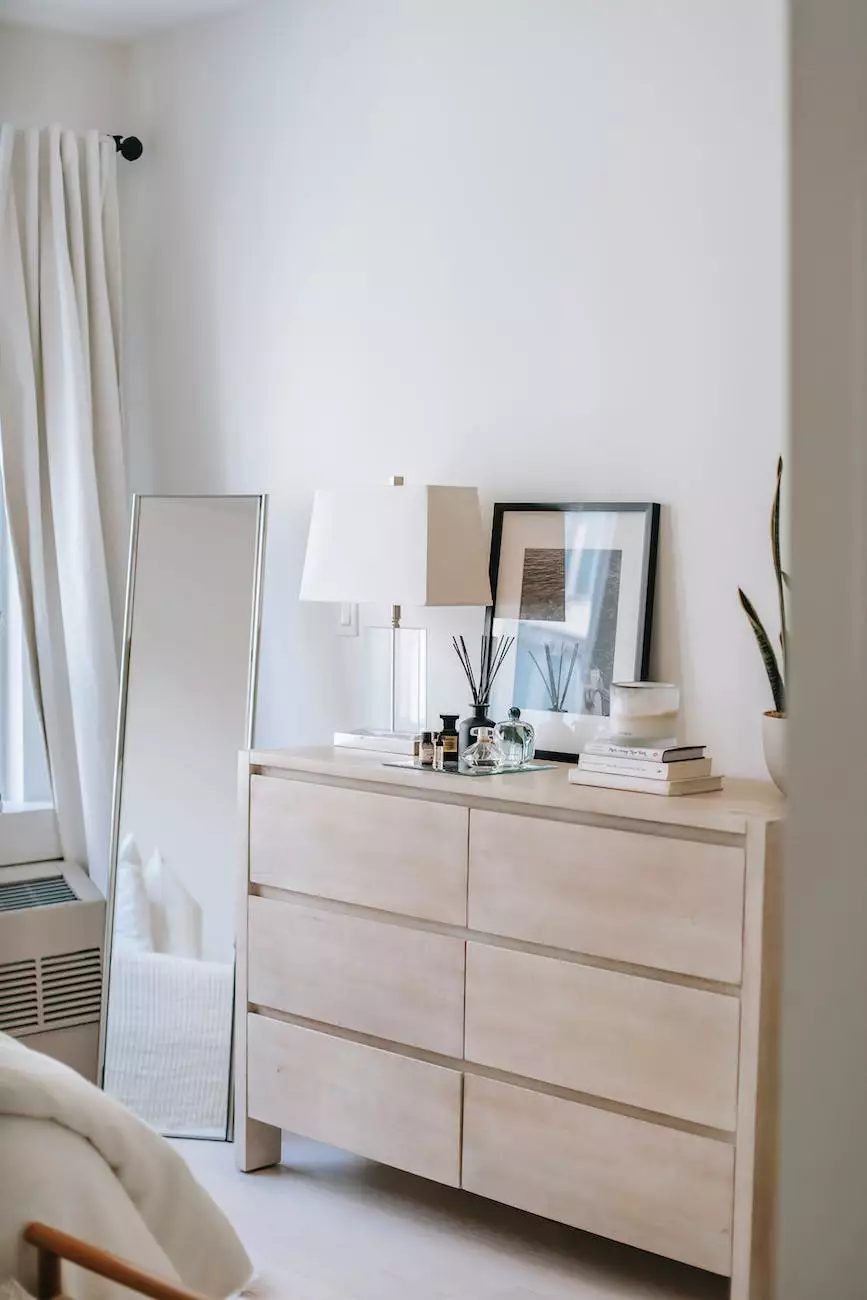 Enhance Your Space with Oversized Mirrors
At Rasar Doug Interior Design, we understand the importance of creating a visually appealing space that reflects your unique style and personality. That's why we offer a wide range of oversized mirrors that can transform any room into a stunning masterpiece.
When it comes to interior design, size matters. Oversized mirrors provide a sense of grandeur and elegance, making them the perfect choice for those looking to make a bold statement. Whether you're decorating a living room, bedroom, or hallway, our selection of oversized mirrors will add a touch of luxury to your space.
Unparalleled Selection
At Rasar Doug Interior Design, we take pride in offering a diverse range of oversized mirrors to suit every taste and style. From modern and sleek designs to ornate and traditional frames, we have something for everyone.
Our collection includes oversized mirrors in various shapes, such as round, rectangular, and oval, allowing you to find the perfect match for your existing decor. Whether you're aiming for a minimalist look or a more eclectic style, our selection has got you covered.
Quality Craftsmanship
We understand that investing in a mirror is not just about aesthetics – it's also about durability and quality. That's why all our oversized mirrors are crafted with the utmost care and attention to detail.
Our team of skilled artisans and designers ensure that each mirror is made using high-quality materials to ensure longevity and functionality. From the frame to the mirror itself, we prioritize quality craftsmanship to deliver a product that exceeds your expectations.
The Perfect Addition to Any Room
Oversized mirrors offer more than just a visual appeal – they also have practical benefits. These mirrors can create an illusion of space by reflecting light and adding depth to a room. Whether you have a small apartment or a spacious house, investing in an oversized mirror can instantly make your space feel larger and more open.
In addition to creating the illusion of space, oversized mirrors also serve as captivating focal points in any room. They can draw attention to architectural features, stunning artwork, or even breathtaking views. By strategically placing an oversized mirror, you can enhance the overall aesthetic of your space and create a visually pleasing atmosphere.
Transform Your Space Today
If you're ready to take your interior design to the next level, consider incorporating an oversized mirror from Rasar Doug Interior Design. With our unparalleled selection, quality craftsmanship, and attention to detail, we can help you find the perfect mirror that will elevate your space to new heights.
Visit our website or contact us today to explore our collection and begin your journey towards creating a space that is truly remarkable. Let us help you make a statement with our oversized mirrors and transform your home into a place of beauty and style.