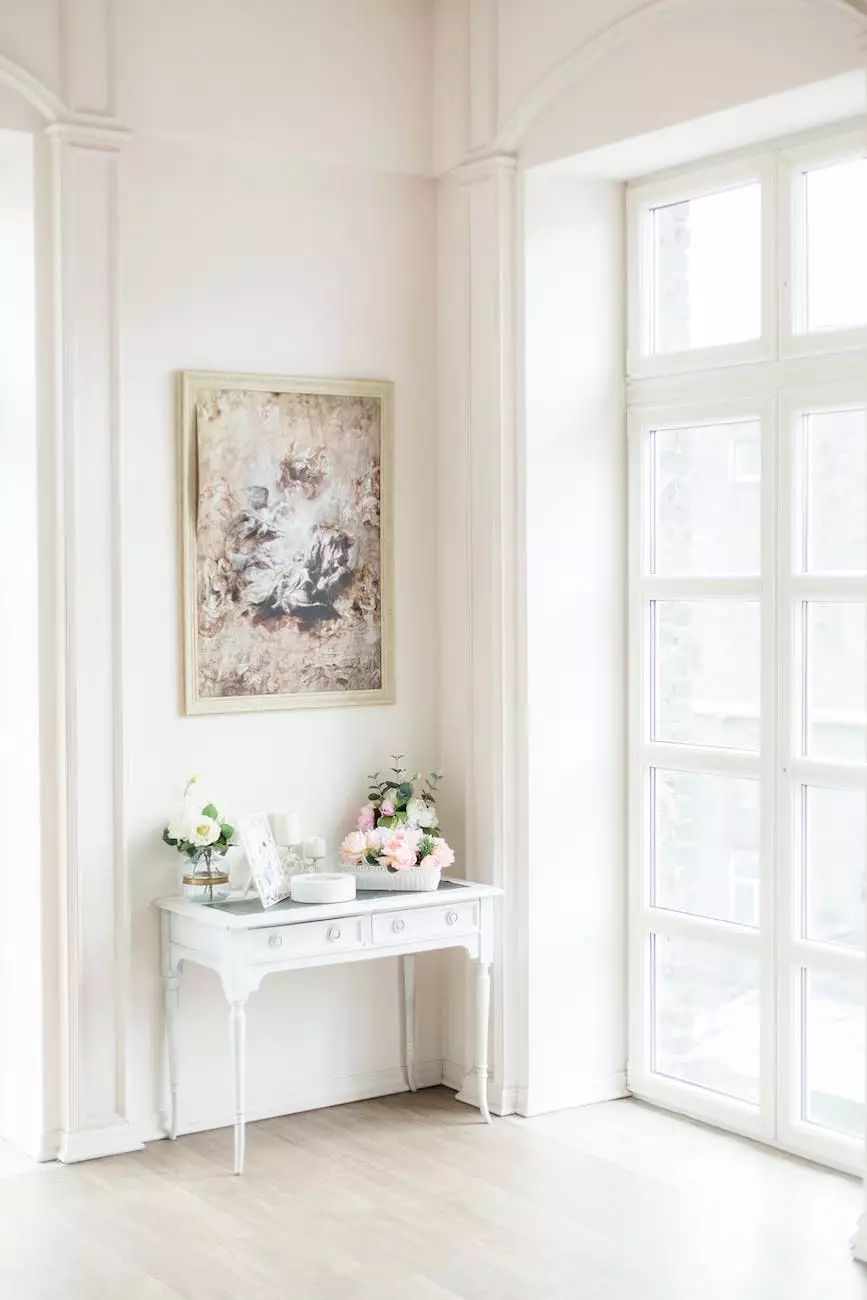 Discover Stunning Console Tables for Your Home in Bellevue, WA
Welcome to Rasar Doug Interior Design, your go-to destination for the finest console tables in Bellevue, WA. Our expertly crafted console tables are designed to elevate your home's interior and create a lasting impression. Whether you are looking for a statement piece or a functional addition to your living space, we have the perfect console table to meet your needs.
Enhance Your Living Space with a Stylish Console Table
A console table is a versatile and stylish furniture piece that can transform any room. From the entryway to the living room, a well-chosen console table can add character, functionality, and elegance to your home. At Rasar Doug Interior Design, we understand the importance of finding the perfect console table that complements your existing decor and reflects your personal style.
Our collection of console tables showcases a wide range of designs, materials, and finishes to suit various preferences. Whether you prefer the sleek and modern look of a glass and metal combination or the warmth and sophistication of solid wood, we have options to cater to every taste. Our team of experienced interior designers is always available to offer expert guidance and help you select the console table that best suits your home.
Exceptional Quality and Craftsmanship
At Rasar Doug Interior Design, we place a strong emphasis on quality and craftsmanship. We source our console tables from reputable manufacturers who share our commitment to creating furniture of exceptional quality. Each piece is meticulously designed and built to withstand the test of time, ensuring that you can enjoy your console table for years to come.
From the selection of premium materials to the attention to detail in the construction process, our console tables are built to exceed your expectations. We believe that furniture should not only be aesthetically pleasing but also functional and durable. With our console tables, you can expect nothing less than the highest level of quality.
Find the Perfect Console Table at Rasar Doug Interior Design
When it comes to choosing a console table, it's essential to find one that not only matches your personal style but also fits seamlessly into your home's interior. At Rasar Doug Interior Design, we take pride in offering a diverse selection of console tables that cater to various aesthetic preferences.
Modern Console Tables: Our modern console tables feature clean lines, sleek finishes, and minimalist designs. Perfect for contemporary interiors, these console tables add a touch of sophistication to any space.
Rustic Console Tables: For those who appreciate a more rustic and natural look, our collection of rustic console tables is sure to impress. Crafted from solid wood and featuring charming details, these tables bring warmth and character to any room.
Industrial Console Tables: If you prefer an edgier and more industrial aesthetic, our industrial console tables are the perfect choice. With metal accents and reclaimed wood, these tables add a unique and urban touch to your home.
Classic Console Tables: Timeless and elegant, our classic console tables never go out of style. Featuring intricate details, fine craftsmanship, and timeless designs, these tables make a statement in any room.
No matter your style preference, our dedicated team is ready to assist you in finding the ideal console table that will enhance your living space and meet your specific requirements.
Visit Our Showroom in Bellevue, WA
We invite you to visit our showroom in Bellevue, WA, to view our exquisite collection of console tables in person. Our knowledgeable staff will be delighted to guide you through our offerings, answer any questions you may have, and help you make a confident purchase decision.
At Rasar Doug Interior Design, we strive to provide an exceptional customer experience and ensure that you find the perfect console table that exceeds your expectations in terms of quality, style, and functionality.
Contact Rasar Doug Interior Design Today
If you are ready to elevate your home's interior with a stunning console table, don't hesitate to get in touch with Rasar Doug Interior Design. Our team is passionate about helping you create a space that truly reflects your unique style and taste.
Visit our website or give us a call to schedule a consultation or learn more about our console tables and other interior design services. We look forward to assisting you on your design journey!