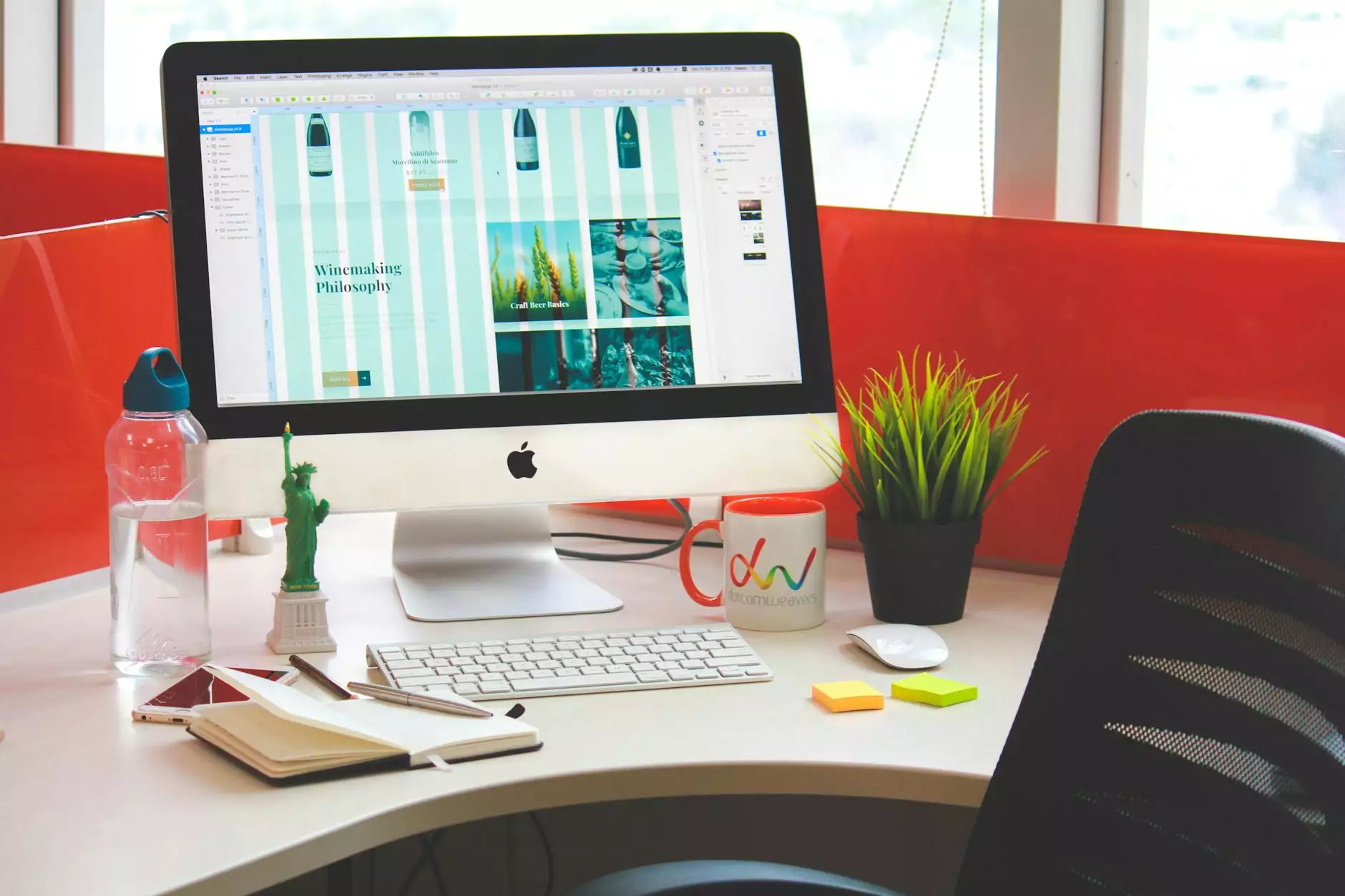 Welcome to Rasar Doug Interior Design, the ultimate destination for all your Home and Garden - Interior Design needs. We take pride in offering the finest collection of furniture and accessories, carefully curated to elevate your living spaces.
Elevate Your Space with the INVIGO Sit-Stand Desk
In today's modern world, having a versatile workspace that caters to your comfort and productivity is essential. The INVIGO Sit-Stand Desk is designed to provide the perfect blend of style, functionality, and ergonomic design. Whether you're working from home or designing your dream office, this adjustable desk offers the flexibility you need.
Your Perfect Work Companion
The INVIGO Sit-Stand Desk is meticulously crafted with attention to detail, ensuring both durability and aesthetics. The sleek and contemporary design seamlessly fits into any interior decor, complementing your existing furniture choices. It is a testament to our commitment to delivering excellence in both form and function.
Innovative Features for Maximum Comfort
We understand the importance of maintaining a healthy posture and reducing sedentary behavior. The INVIGO Sit-Stand Desk comes equipped with advanced features that allow you to effortlessly switch between sitting and standing positions, promoting better blood circulation and reducing the strain on your back and neck.
Height Adjustable with Smooth Transitions
With a user-friendly electric motor, the INVIGO Sit-Stand Desk offers seamless height adjustments. Whether you prefer a standing desk to boost your energy levels or a sitting desk for focused tasks, this desk ensures smooth transitions at the touch of a button. Say goodbye to manual cranks and hello to convenient and effortless adjustments.
Customizable Workspace
The INVIGO Sit-Stand Desk provides a spacious work surface to accommodate your needs. Whether you require ample space for multiple monitors, a laptop, documents, or creative tools, this desk caters to your unique requirements. Experience the freedom to create your ideal workstation where productivity knows no bounds.
Enhanced Cable Management
Tangled cords and cables can create a cluttered and chaotic workspace. We've incorporated smart cable management solutions into the INVIGO Sit-Stand Desk to keep your workspace neat and organized. Enjoy a clutter-free environment that enhances your focus and productivity.
Quality Craftsmanship for Durability
At Rasar Doug Interior Design, we prioritize quality and durability. The INVIGO Sit-Stand Desk is expertly crafted using top-grade materials, ensuring its longevity even with daily use. Each desk undergoes rigorous testing to meet our high standards, providing you with a reliable and long-lasting investment.
Experience the INVIGO Sit-Stand Desk Today
Unlock the possibilities of a versatile workspace with the INVIGO Sit-Stand Desk. Let Rasar Doug Interior Design help you create a space that inspires creativity, boosts productivity, and enhances your overall well-being. Explore our collection and discover the perfect desk to transform your work environment.
Why Choose Rasar Doug Interior Design?
We offer a wide range of premium-quality furniture and accessories for your home and garden.
Our team of experienced interior designers is here to assist you in creating your dream space.
We prioritize customer satisfaction and strive to exceed your expectations.
With years of industry experience, we understand the latest trends and deliver timeless designs.
Shop with confidence, knowing that each product is handpicked for its quality and style.
We provide unparalleled customer service to ensure a seamless shopping experience.
Transform Your Workspace with INVIGO Sit-Stand Desk
Upgrade your workspace with the INVIGO Sit-Stand Desk and experience the perfect balance of style and functionality. Invest in a desk that not only enhances your productivity but also takes care of your well-being. Shop now and let Rasar Doug Interior Design turn your vision into reality.