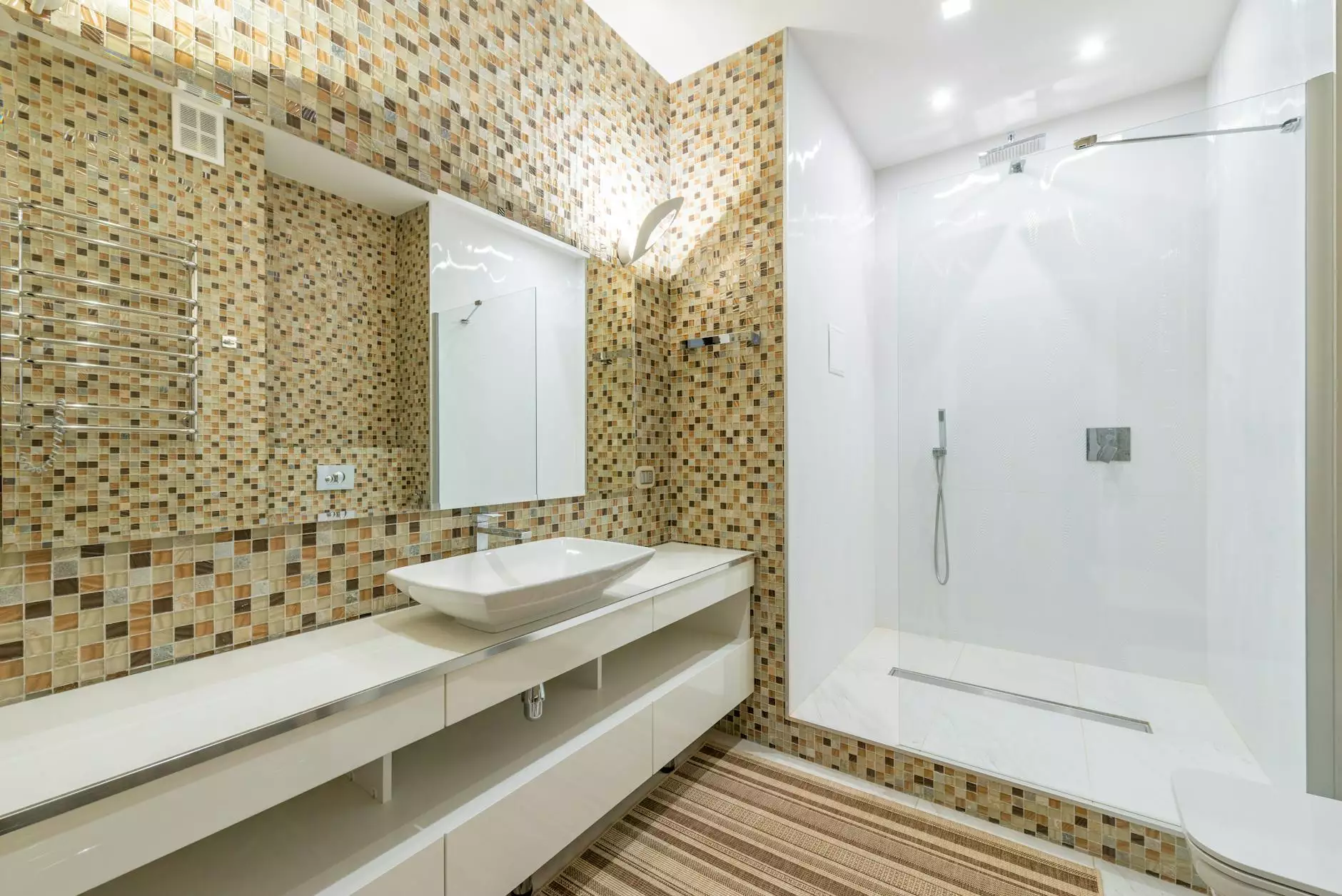 Transform Your Bathroom with Our $45K Bathrooms Package
Welcome to Rasar Doug Interior Design, your go-to partner for high-end interior design services in the Home and Garden - Interior Design category. If you're searching for a way to elevate your bathroom space into a luxurious oasis, then look no further than our $45K Bathrooms package.
Elevate Your Bathroom Experience
Your bathroom should be a place of relaxation and rejuvenation. With our $45K Bathrooms package, we aim to transform your ordinary bathroom into an extraordinary space that exceeds your expectations.
Unparalleled Expertise
At Rasar Doug Interior Design, we pride ourselves on our extensive experience and expertise in creating stunning bathroom designs. Our team of skilled designers knows how to strike the perfect balance between functionality and aesthetics, ensuring that your bathroom not only looks beautiful but also serves your practical needs.
Customized Solutions
We understand that every client has unique preferences and requirements. That's why our $45K Bathrooms package offers a range of customizable options to suit your individual style. Whether you prefer modern minimalism, classic elegance, or bold statement designs, we have the expertise to bring your vision to life.
Premium Materials and Finishes
When it comes to crafting luxurious bathrooms, quality is paramount. Our $45K Bathrooms package includes access to an exclusive selection of premium materials and finishes. From exquisite marble countertops to gleaming fixtures, we source only the finest elements to ensure an unparalleled level of luxury and sophistication in your bathroom.
Attention to Detail
At Rasar Doug Interior Design, we believe that it's the small details that make a big difference. Our designers pay meticulous attention to every aspect of your bathroom, from the positioning of lights to the choice of hardware. We leave no stone unturned in creating a cohesive and harmonious design that exudes elegance and refinement.
Seamless Project Management
We understand that embarking on a bathroom renovation can be a daunting task. That's why our $45K Bathrooms package includes comprehensive project management. From concept to completion, our team will take care of the entire process, ensuring smooth coordination with contractors and suppliers, so you can relax and enjoy the transformation.
Client Satisfaction Guaranteed
At Rasar Doug Interior Design, customer satisfaction is at the heart of everything we do. We strive to exceed your expectations and ensure that you're delighted with the final result. Our $45K Bathrooms package comes with a satisfaction guarantee, giving you peace of mind knowing that your investment in a luxurious bathroom is in safe hands.
Contact Us Today
Ready to transform your bathroom into a haven of luxury and style? Contact Rasar Doug Interior Design today to schedule a consultation and learn more about our $45K Bathrooms package. Let us help you create the bathroom of your dreams.
We are confident that our expertise, attention to detail, and commitment to client satisfaction will make your bathroom renovation experience a truly extraordinary one. Don't settle for ordinary – choose Rasar Doug Interior Design for exceptional interior design services in the Home and Garden - Interior Design category.