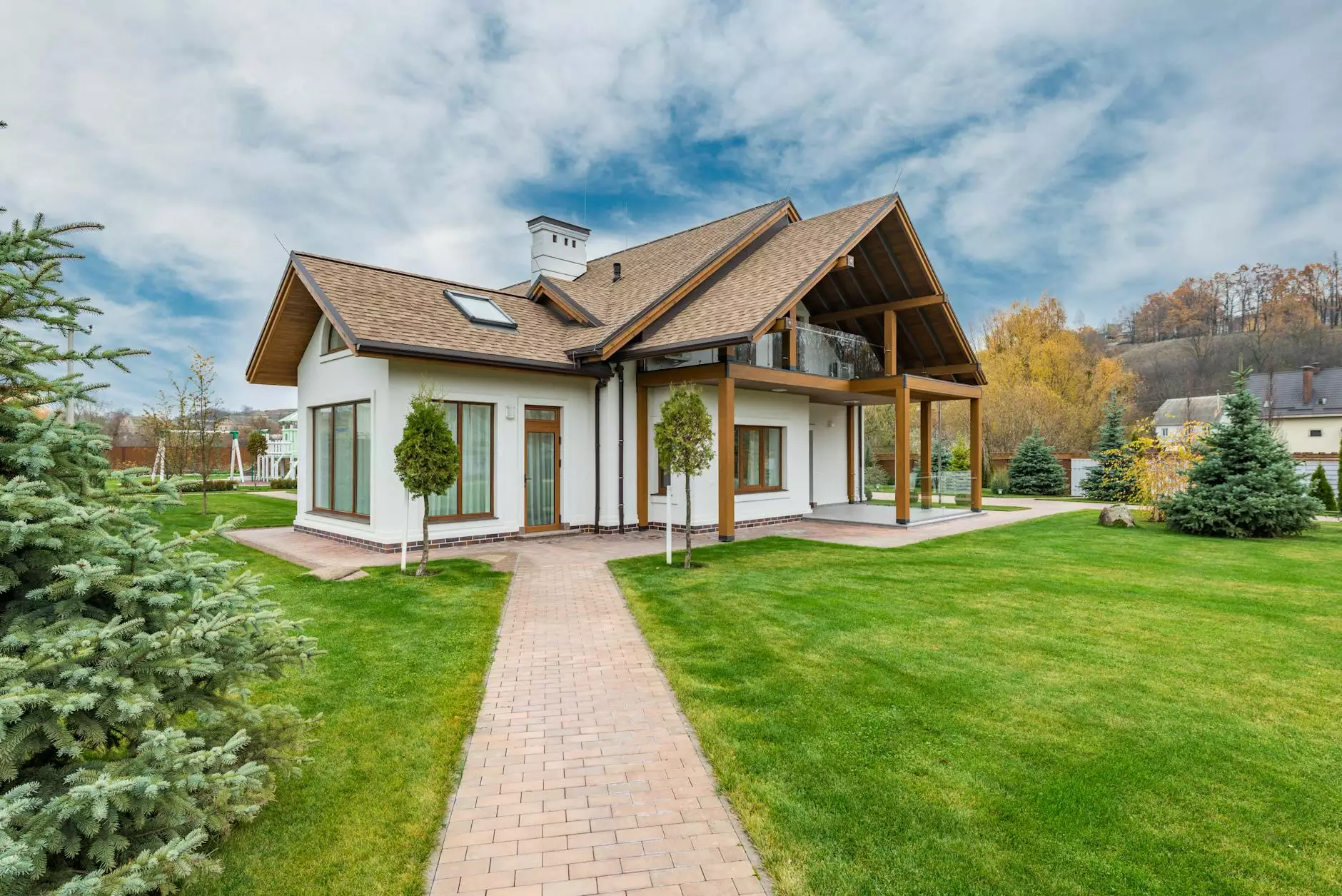 Welcome to Rasar Doug Interior Design, your premier source for exquisite custom homes. As experts in the field of home and garden interior design, we are committed to delivering unparalleled quality and exceptional craftsmanship. With meticulous attention to detail and a passion for excellence, we take pride in creating personalized spaces that not only meet but exceed our clients' expectations.
Creating Your Dream Home
At Rasar Doug Interior Design, we understand that your home is a reflection of your unique style and personality. That's why we offer comprehensive custom home design services tailored to your specific needs and preferences. Our experienced team of designers, architects, and craftsmen collaborate closely with you to bring your vision to life.
From the initial concept to the final execution, we are dedicated to turning your dream home into a reality. We carefully consider every aspect, from the layout and spatial flow to the selection of materials and finishes, ensuring that every detail is meticulously planned and executed to perfection.
Unparalleled Quality and Craftsmanship
When you choose Rasar Doug Interior Design for your custom home project, you can expect nothing less than the highest standards of quality and craftsmanship. We work with a network of trusted suppliers and artisans who share our commitment to excellence. Our team of skilled craftsmen combines traditional techniques with the latest innovations to create homes of unparalleled beauty and durability.
From the finest hardwood floors to the exquisite custom cabinetry, every element of your home is meticulously crafted to last a lifetime. We take pride in sourcing the highest quality materials and integrating them seamlessly to create a cohesive and visually stunning space.
Personalized Interior Design
At Rasar Doug Interior Design, we understand that a custom home is not just about its structural elements. It's about creating a living space that reflects your unique taste and lifestyle. Our team of talented interior designers will work closely with you to curate a space that is both functional and aesthetically pleasing.
Whether you prefer a modern and minimalist aesthetic or a more traditional and opulent style, our designers have the expertise to bring your vision to life. We consider factors such as lighting, color palettes, and furniture selection to create a space that feels cohesive, inviting, and truly personalized.
Contact Us Today
If you are ready to embark on the journey of creating your dream home, we invite you to contact us today. Our team at Rasar Doug Interior Design is passionate about transforming spaces and creating homes that exceed expectations. With our expertise and dedication, we are committed to delivering a custom home that will be a testament to your unique style and taste.
Don't settle for less when it comes to your home. Let Rasar Doug Interior Design be your partner in creating a custom home that is truly exceptional. Contact us today to schedule a consultation and start building the home of your dreams.